I marinaded some chicken breasts in some salad dressing and eggedthem for lunch. Excellant!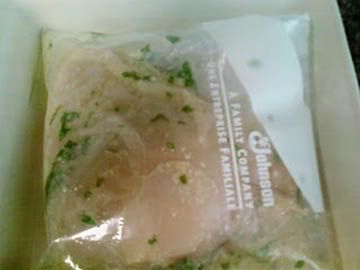 Here is my plate. I ate alone today. And I sat in the living room to!
I made a whole package and saved the rest for putting on to salad greens or pizza (not on the egg though).
Dave Montgomery at Wheeling West Virgina