First for the mistake. Only my second cook during my vacation from Iraq. Made a spatchcock the other night for dinner. Today smoking 9 racks of bb ribs for son and daughter to eat while wife and I are taking a belated (23 years) honeymoon to Vegas. Also some for the neighbors and for a friend of my son's dad who took him to the bowl game in Houston, paid for tickets and dinner.
Oh, the rookie mistake was that on 5 of the racks I forgot to pull the membrane off and didn't realize until I was seasoning the last 4 and the others were already on the grill, hope they turn out alright. Also tried rubbing them with yellow mustard before applying the rub. 5 racks with JH pecan rub and the last 4 with just fresh ground pepper, seasoned salt, and paprika.
Also trying out the new Christmas gift from the wifey, hope I get it right.
Sorry to be so long winded. whew
Will post pics of the finished products later.
Christmas Gift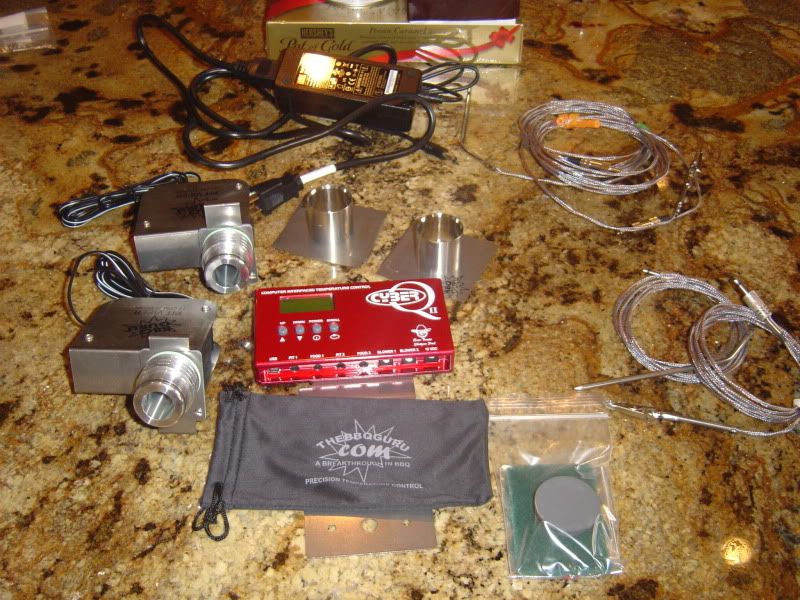 4 Racks ready to go on/membranes off
Cyber Q at work