After being on the forum for some time now and drooling over all of the cooks you guys post, thought it might be time to do my part. I had some time with the wife and little ones gone last night so I did some stuffed prawns and spatchcock chickens.
The Raws - Didn't get around to using all of the ingredients because the wife and girls got home earlier than expected and I had to revert back to "daddy" for awhile.
Got the eggs rolling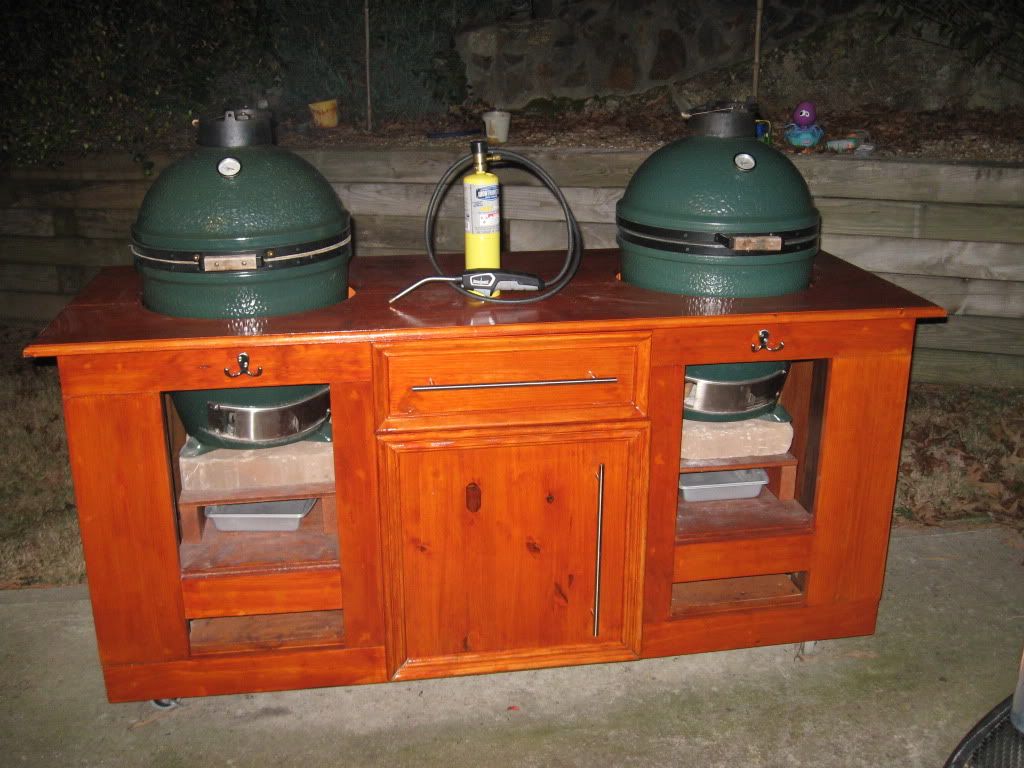 The U-12 White Prawns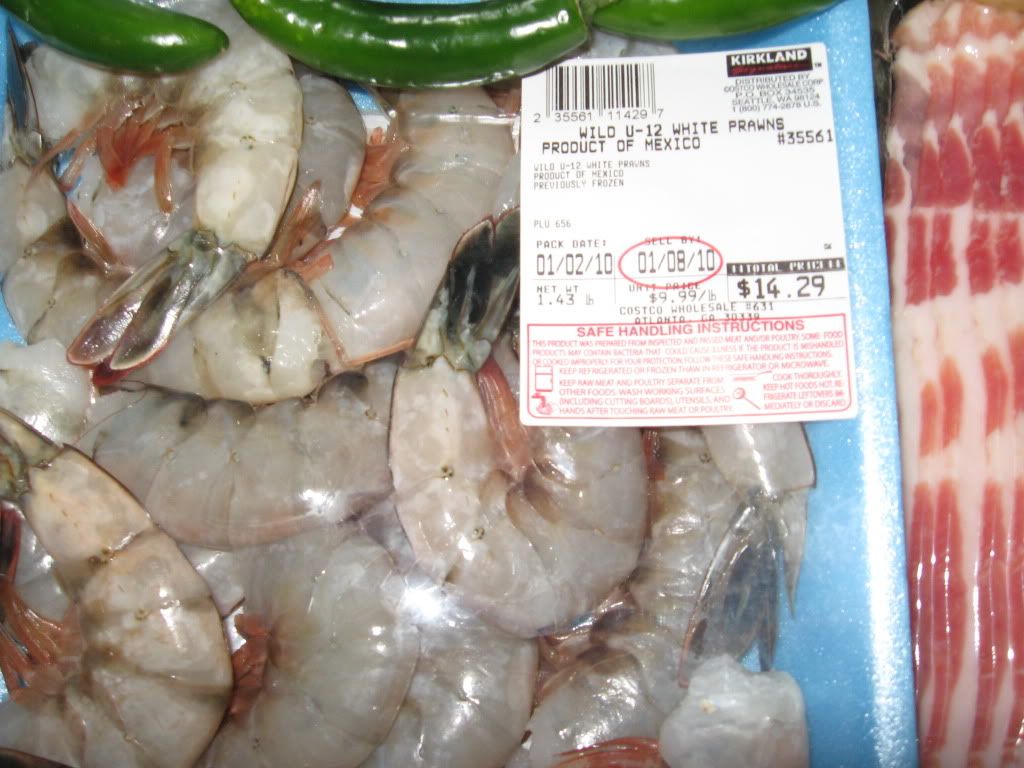 Backbones Removed. For any newbies, use kitchen shears and cut down both sides of the back bone and remove. Takes about 20 seconds a bird.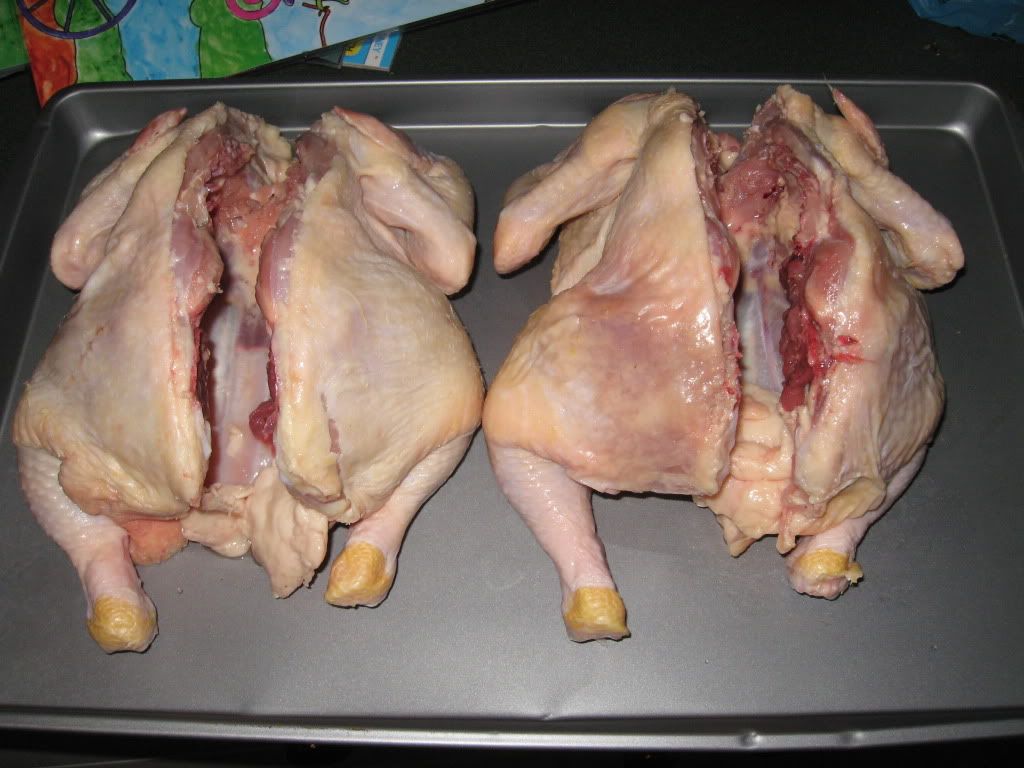 Fliped over, Flattened out and ready for the DP Raging River and Louissianne Cajun Seasoning.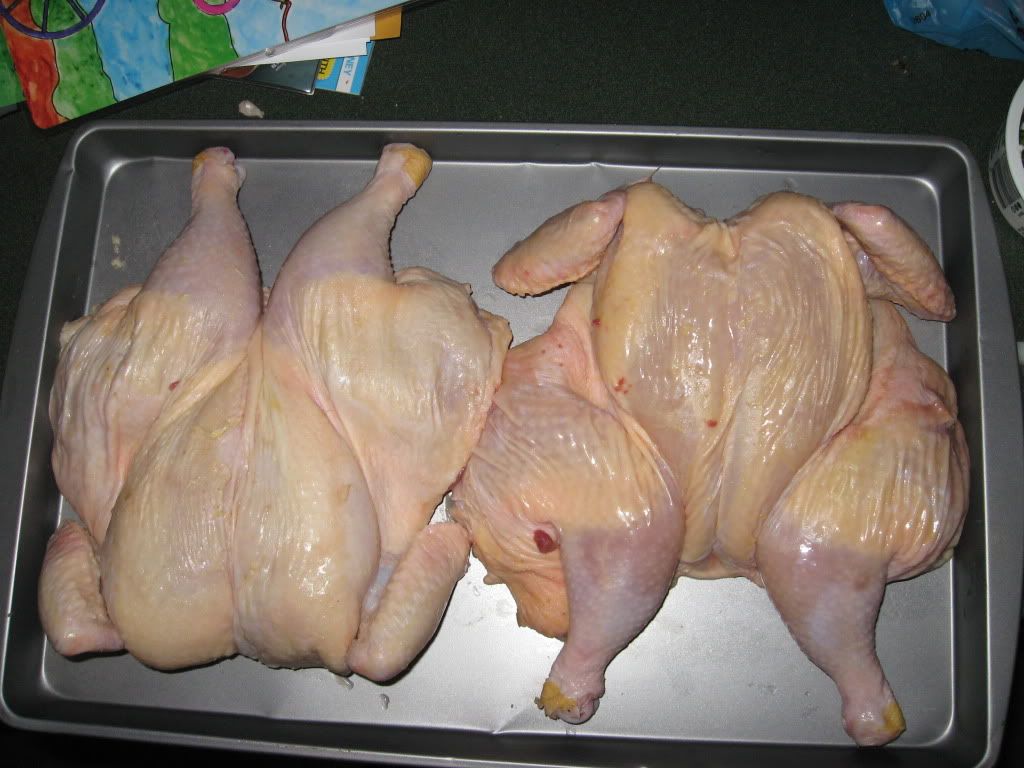 Rubbed and on the Medium Egg. Direct on Raised Grid on Woo 2. A little tight, but no problem.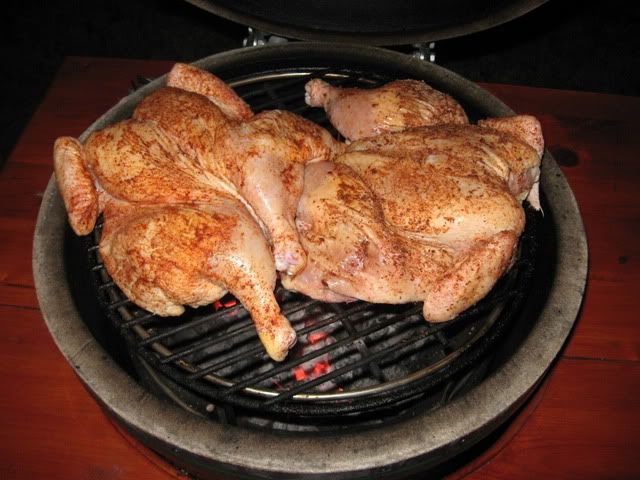 The prawns butterflied, stuffed with a mixture of cream cheese, chives, diced serrano peppers, sea salt and cayanne pepper. Then wrapped in bacon, skewered with toothpicks and sprinkled with DP Raging River.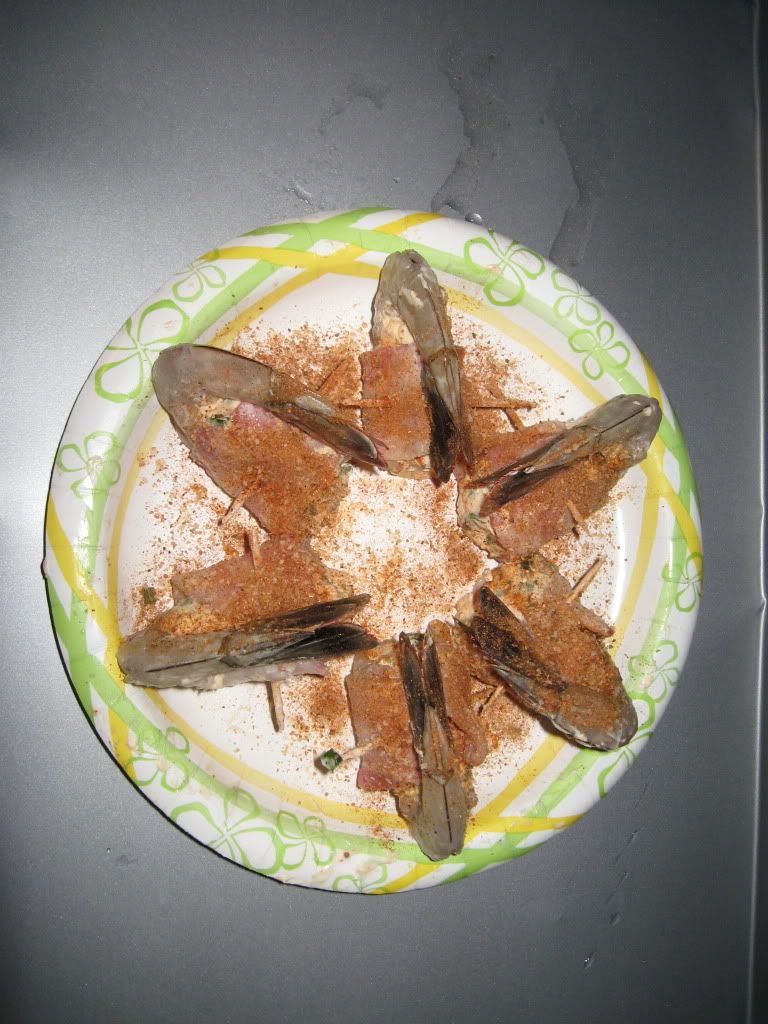 Another pre egg pic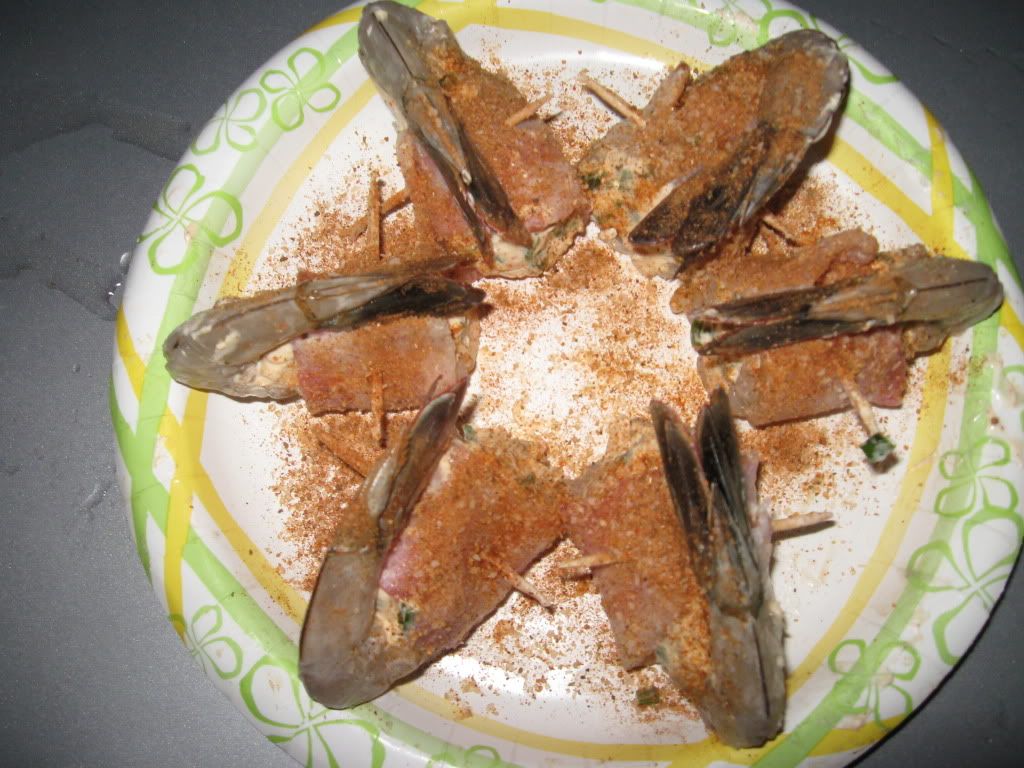 On the egg indirect at 400 degrees with drip pan sitting on the platesetter and Woo 2 rods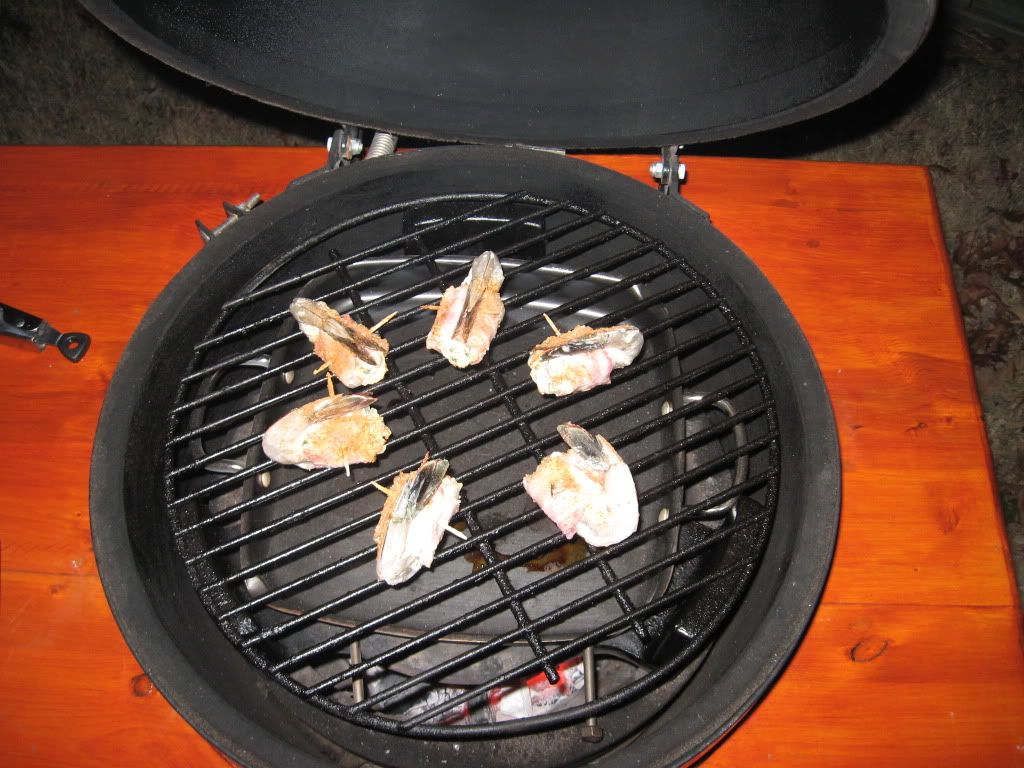 Spatchcocks and Prawns all going now.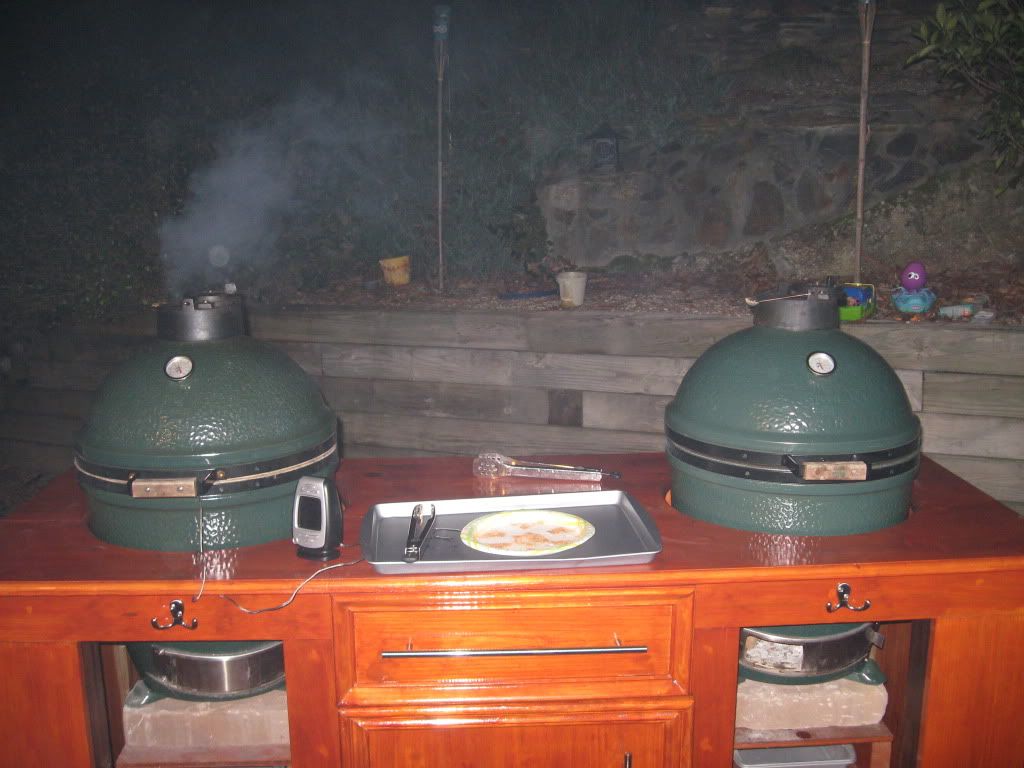 Finished Prawns. Bacon was not quite as crisp as I like it. Might do them direct next time and precook the bacon longer.
A closer shot, but not a great one. Didn't do them justice.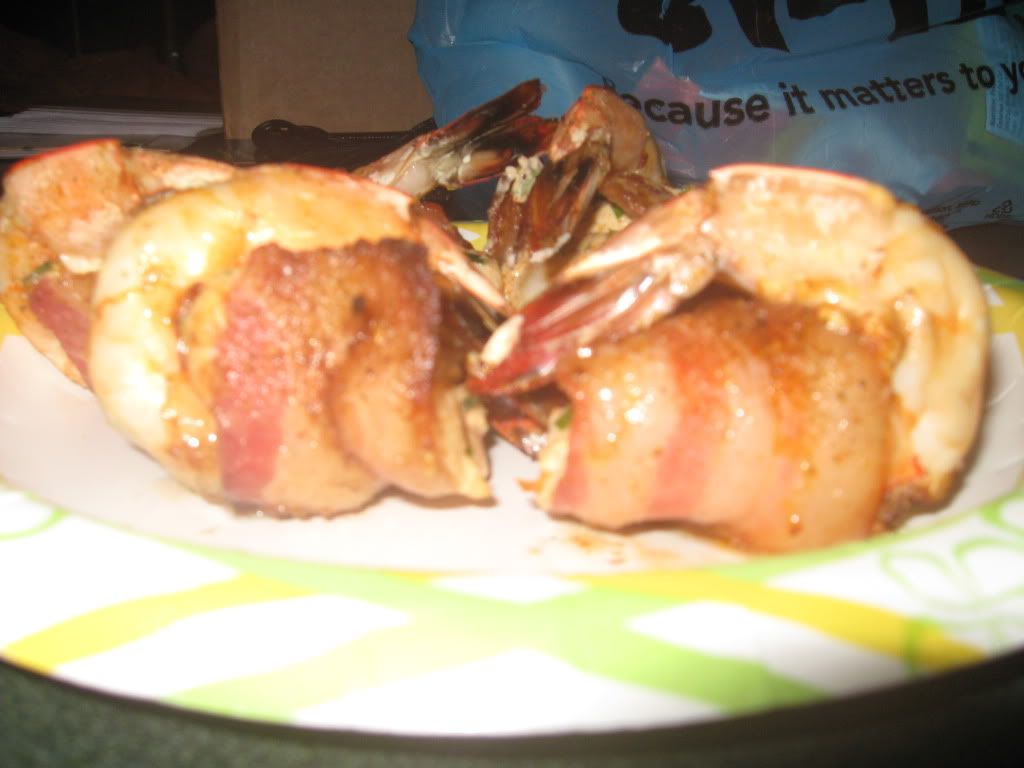 And finally the finished Spatchcocks. The were so juicy and tender that the one leg fell off when taking it off of the egg. Had to do a little surgery for the pic.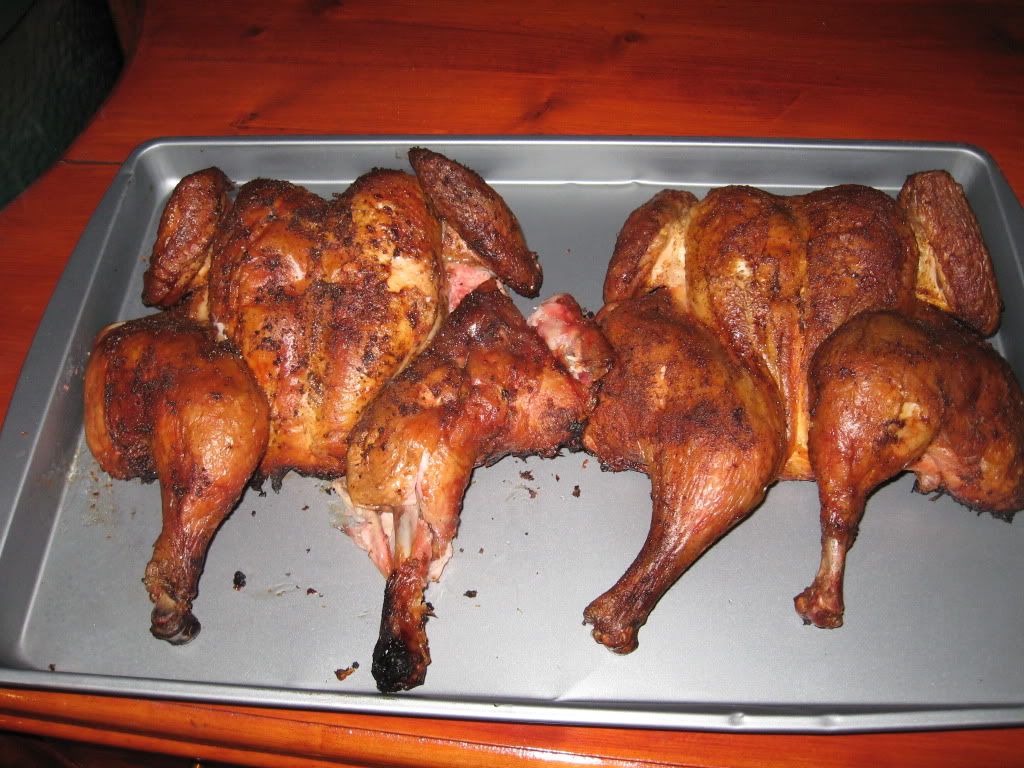 Sorry if too many pics, but thought I might as well go all in for my first pics of a cook. Thanks to all you post regularly and have helped in the journey.