These shrimp were 6 per lb. I butterflied them and placed a crabmeat stuffing on the flat part of the shrimp and curled the tail over: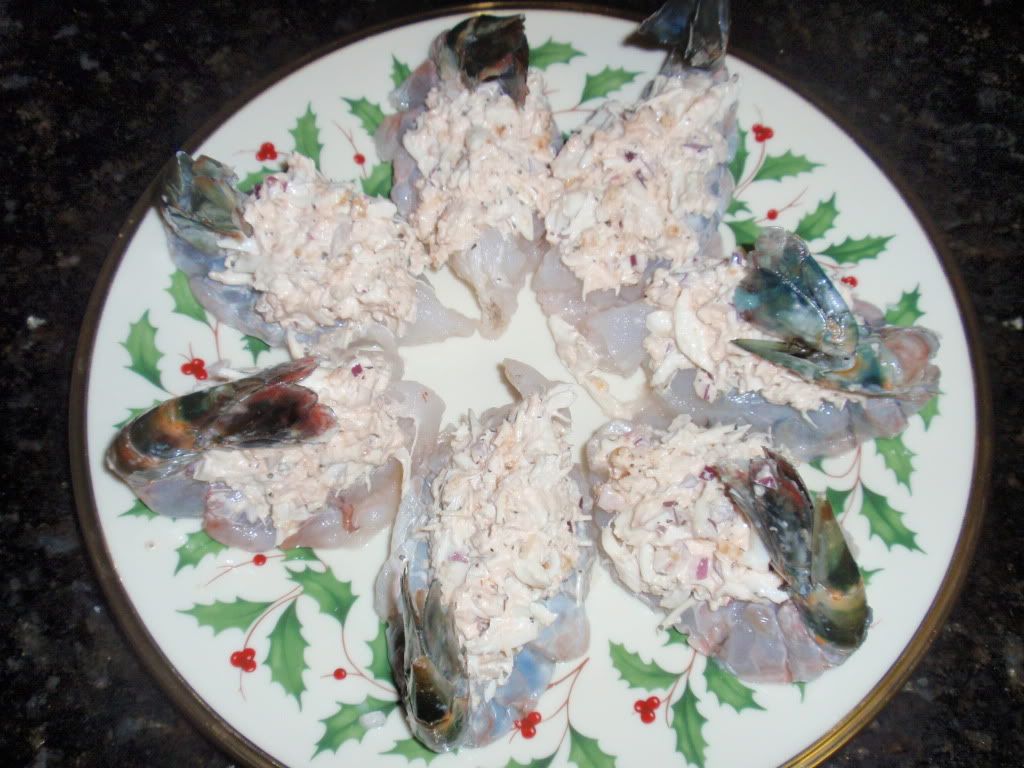 Onto the Cast iron on the mini in some melted butter: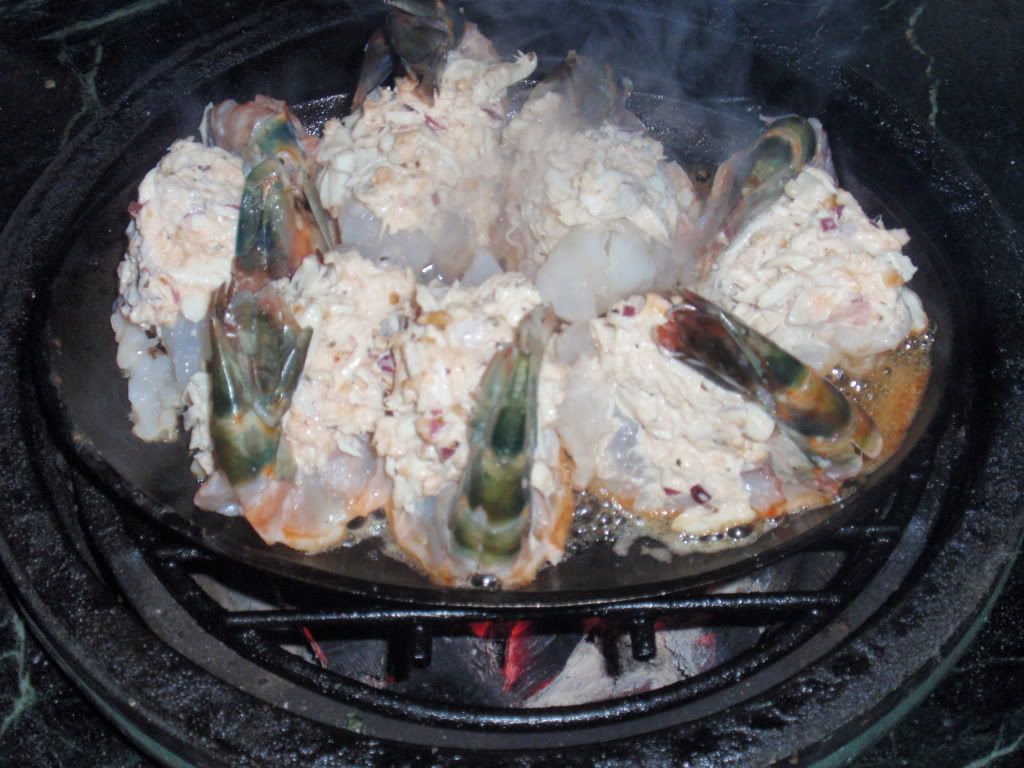 Plated:
Happy Holidays!
Faith
Happily egging on my original large BGE since 1996... now the owner of 6 eggs. Call me crazy, everyone else does!