Have gotten a handle on how to feed and care for live yeast cultures you keep in the fridge (go to sourdo.com and learn about these). I'm using Camaldoli region yeast from Naples area, this is my 2nd try at true Neapolitan pizza. A bit of a departure from NY style and a huge departure from Chicago-- which is baked like a pie, this style is done super-fast at max temp. I used feet-down plate setter with green feet holding up the pizza stone, bottom vent wide open and lid completely off. Stone preheated for a good hour at 550-600 then daisy wheel removed to get it really going.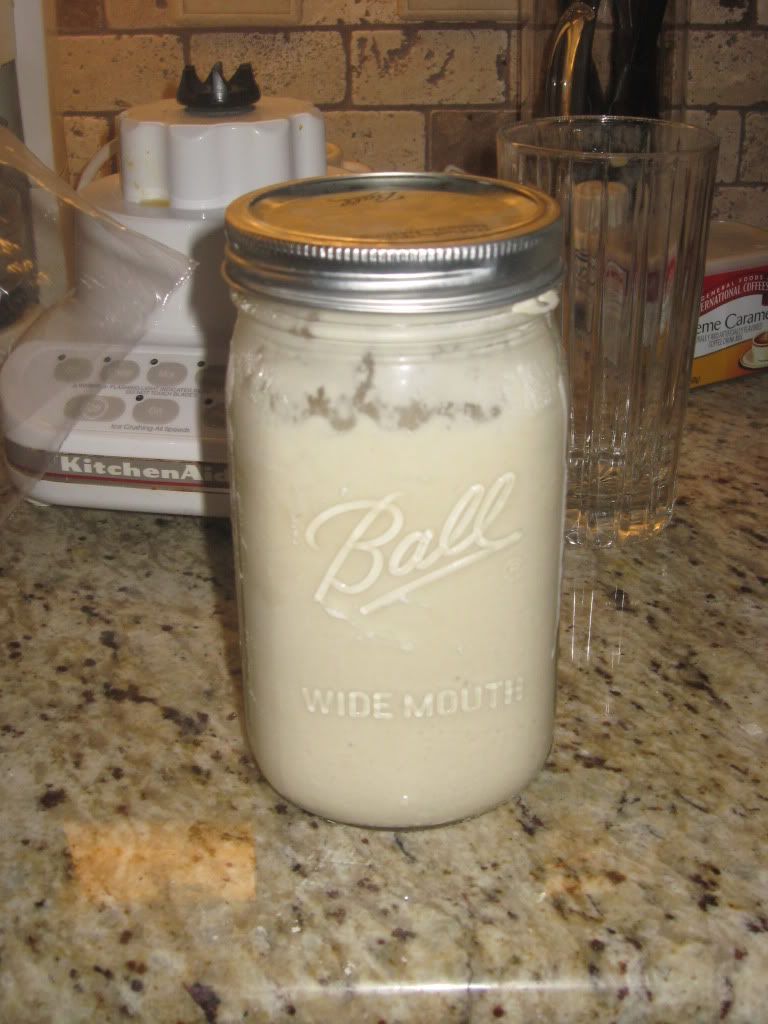 Here is the a cold, liquid yeast starter - just yeast, flour and water. You remove say 1/2 cup and feed it more flour and water to activate at room temp a few hours to overnight...as long as it takes to get it fully active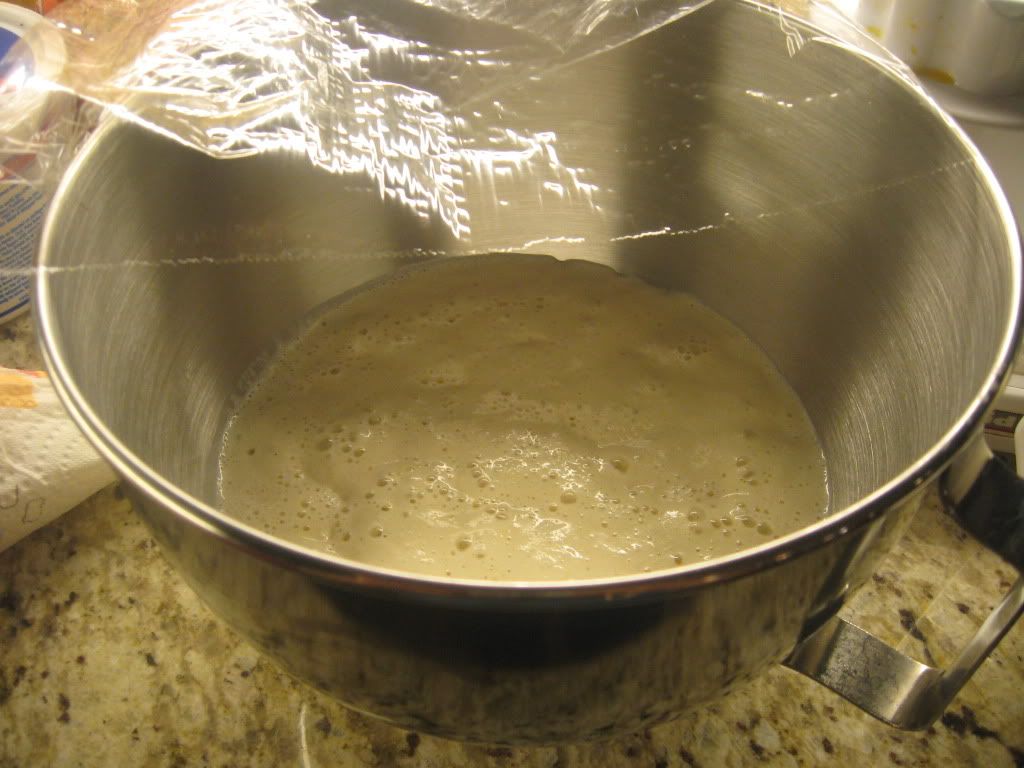 Active and nearly ready to make pizza dough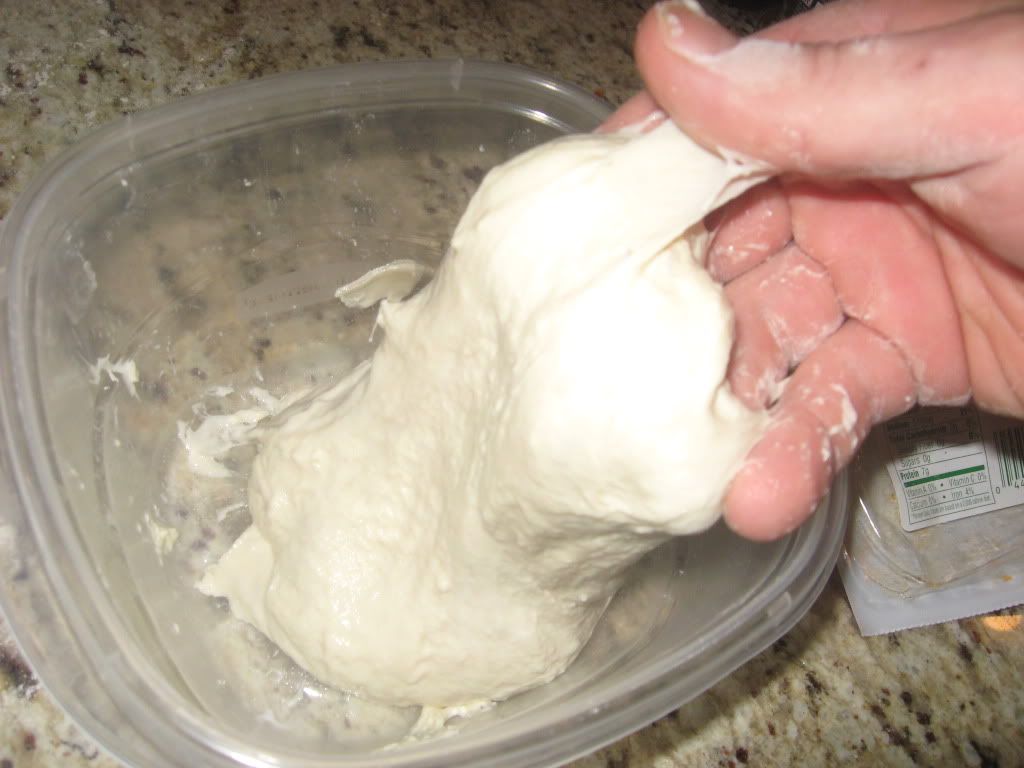 I'll go into the mixing process some other time, the key is to finish with a VERY WET dough ball. This is about 310 grams, perfect size for a 13in pie. It goes into the fridge for at least 2, up to 6 days for a "cold rise".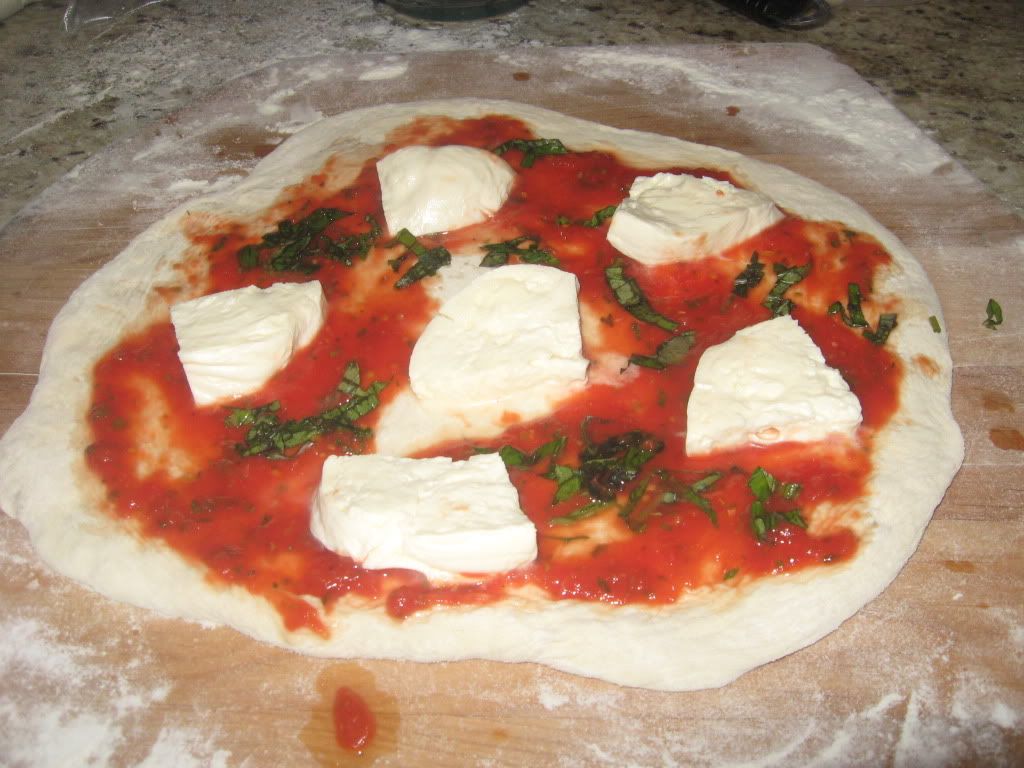 Dough comes to room temp in about 90 mins, enough time to get the BGE preheated and ready. Shaping a wet dough is tricky - you literally push it into shape, then pick it up and let it hang off your knuckles to stretch, drop it right on the peel, top and go. This is a basic margherita
View from the top - so hot you have to use cubes of cheese. The shredded stuff will liquefy. I got mine from
E 48th Street Market in Dunwoody GA
, the owner is an egger and they make their mozz fresh!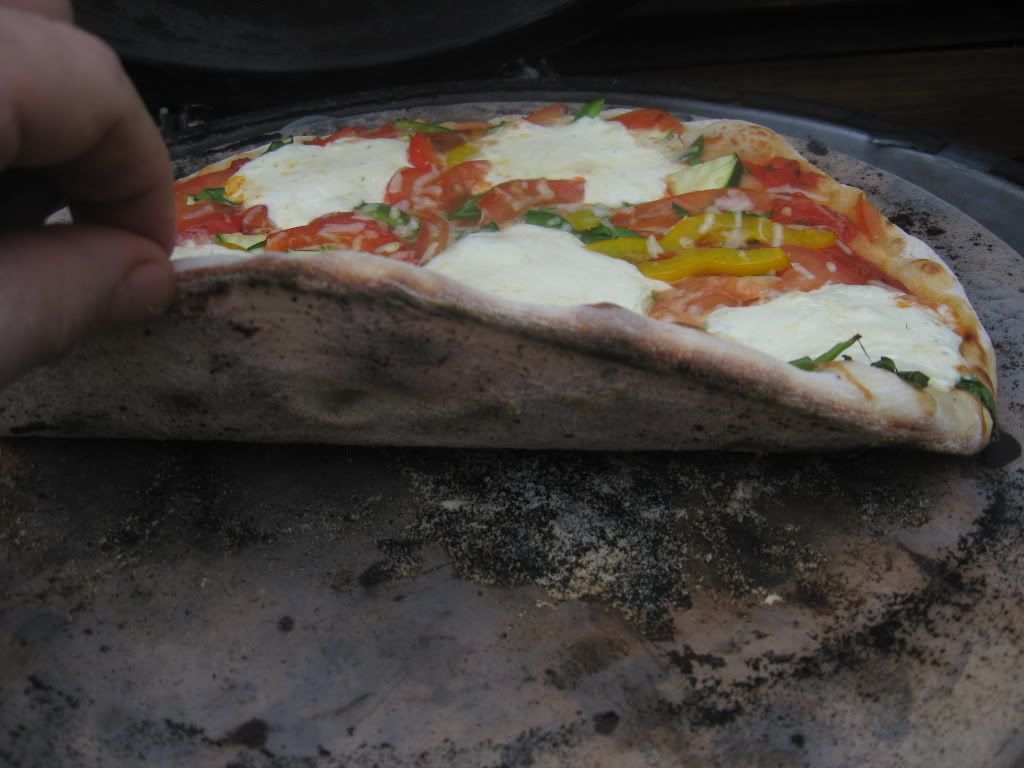 This one is a veggie - goal is a nice charred bottom but springy crust. Only at high temps can I get this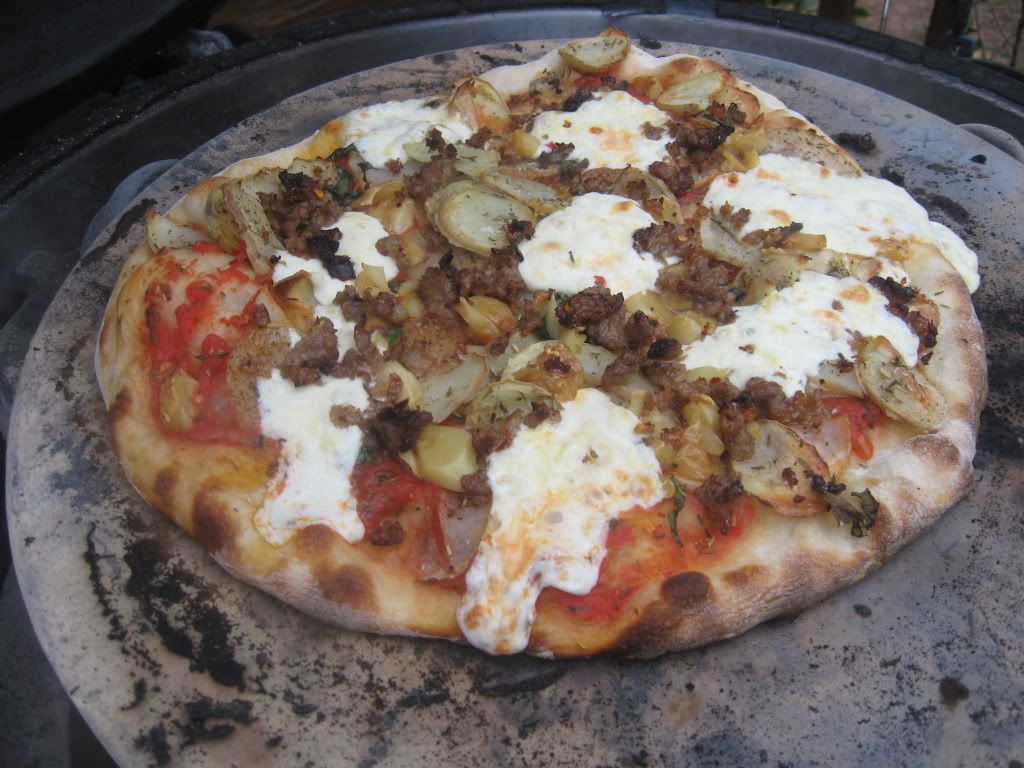 For the "big" green eggers...this one is roasted garlic and potato w/ rosemary and thyme, with crumbled hot italian sausage. mmmm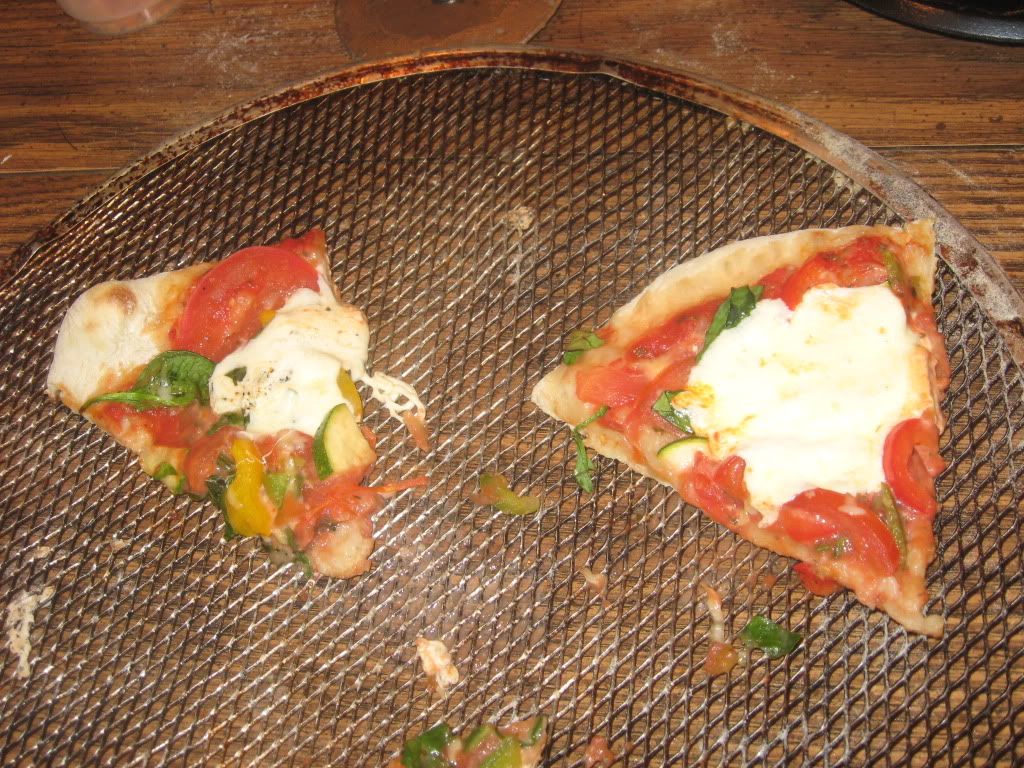 I made 5 pies...not surprising all that's left is the fru-fru veggie pieces. Somehow the sausage got devoured.