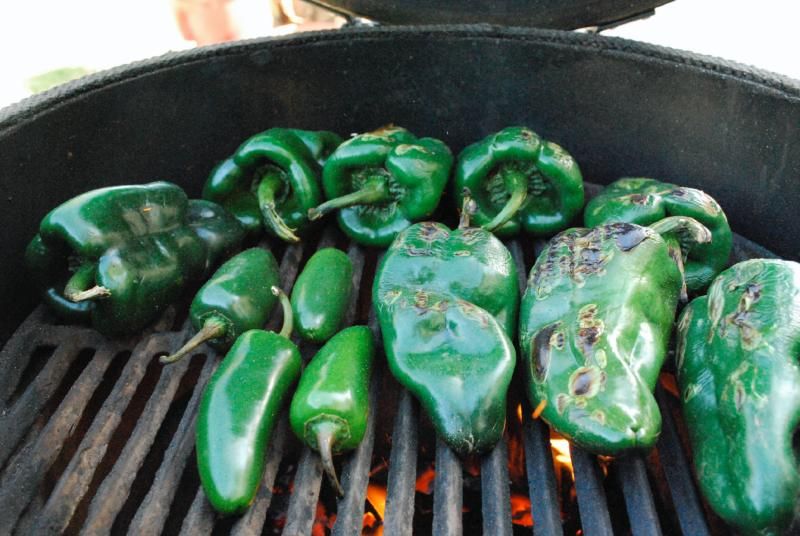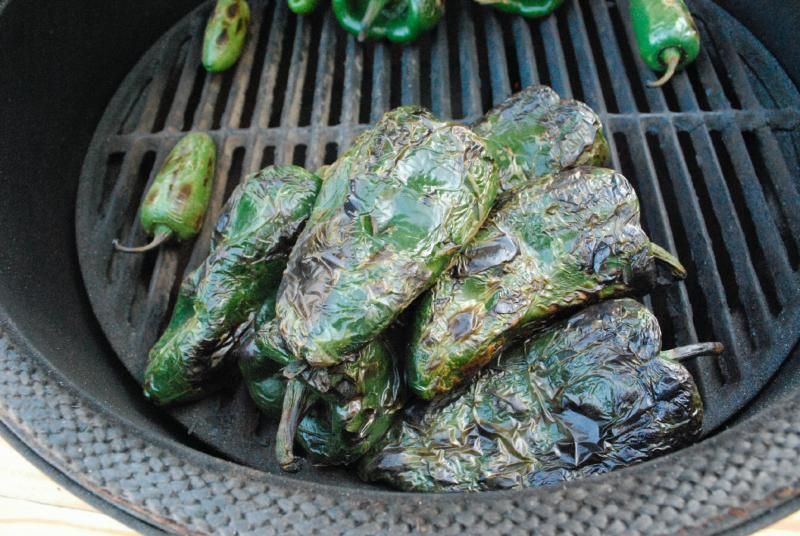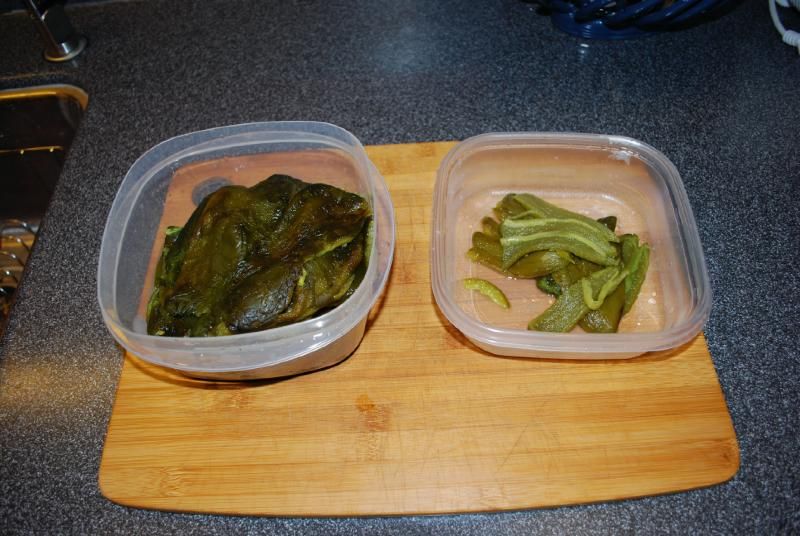 I seared the Poblano and Jalapeno Peppers on Fri.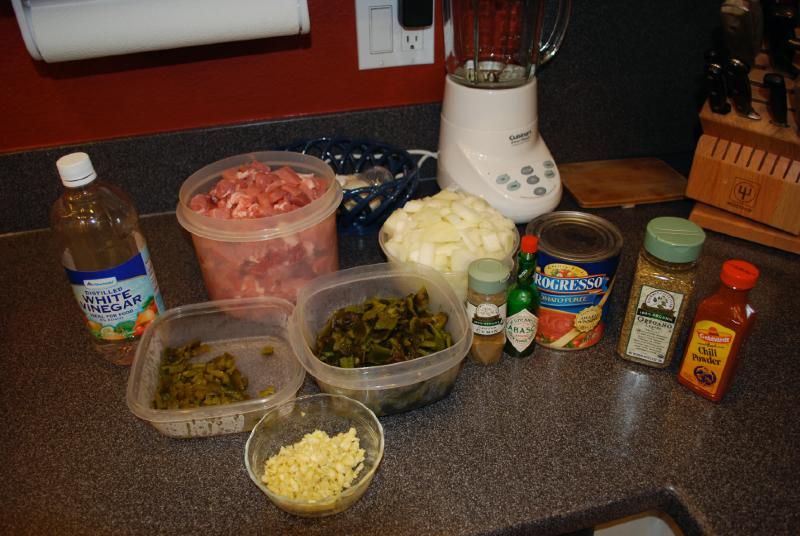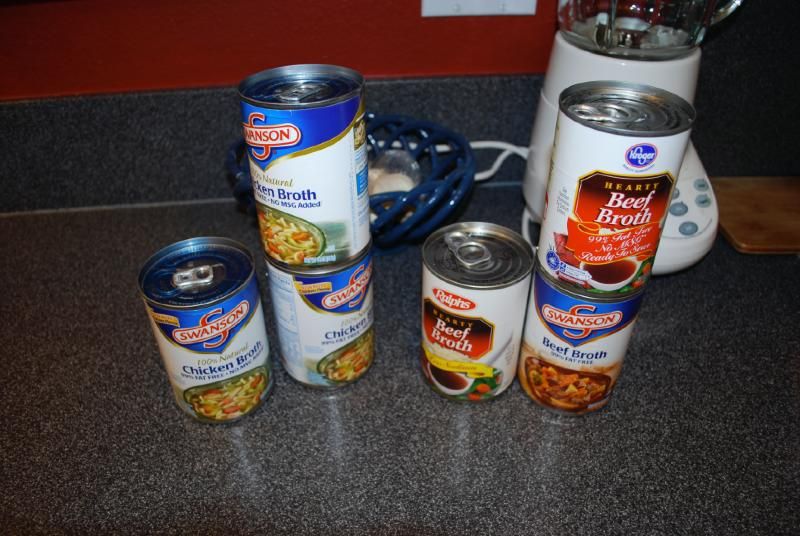 The ingredients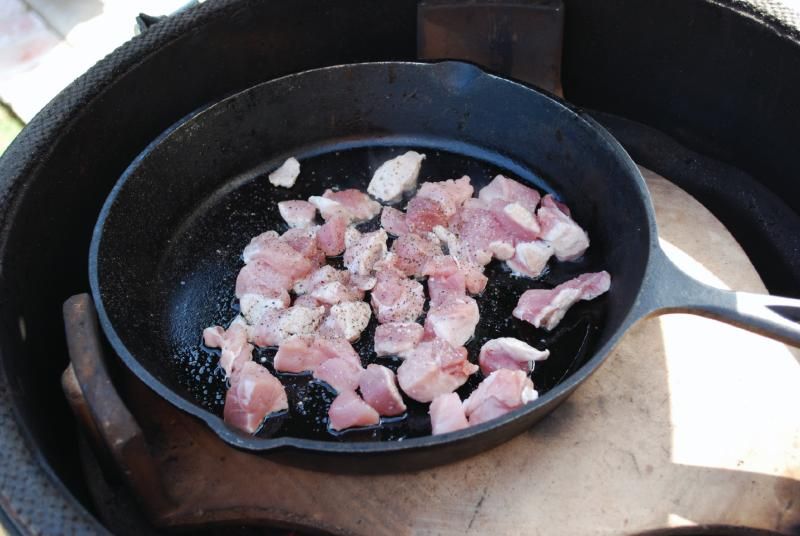 Four batches of pork shoulder simmered to a whit coating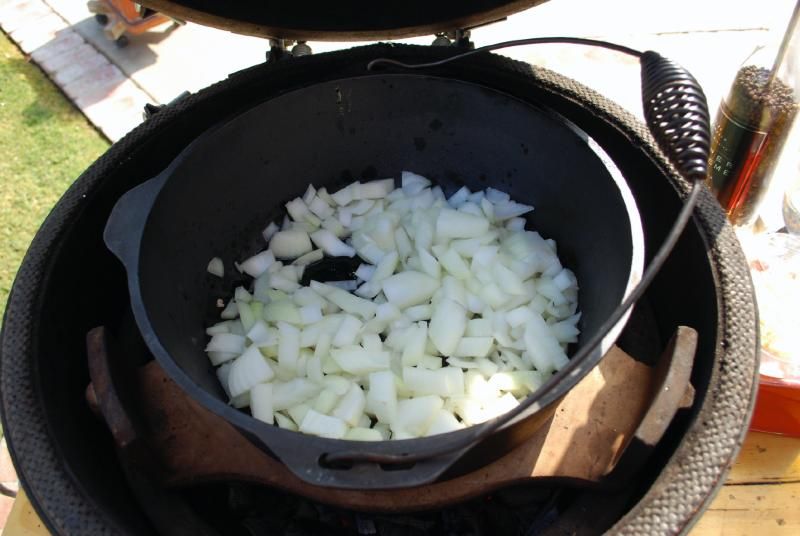 Onions and garlic until sweated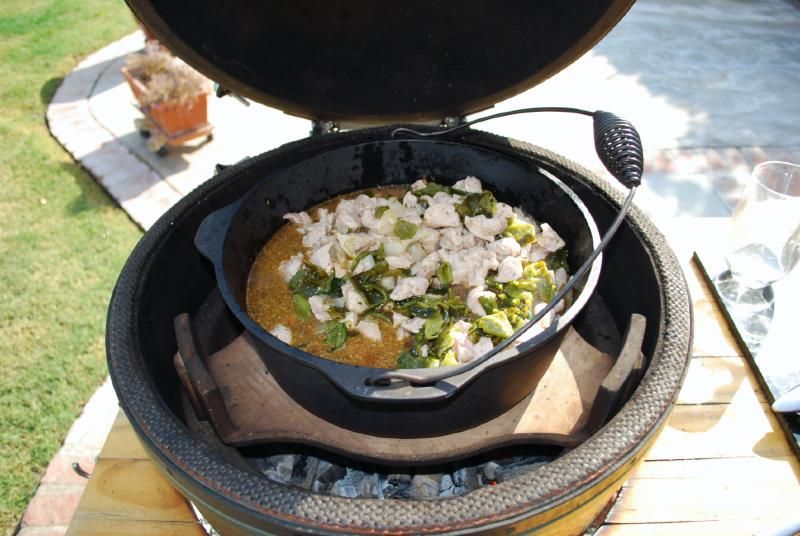 Everything is in the DO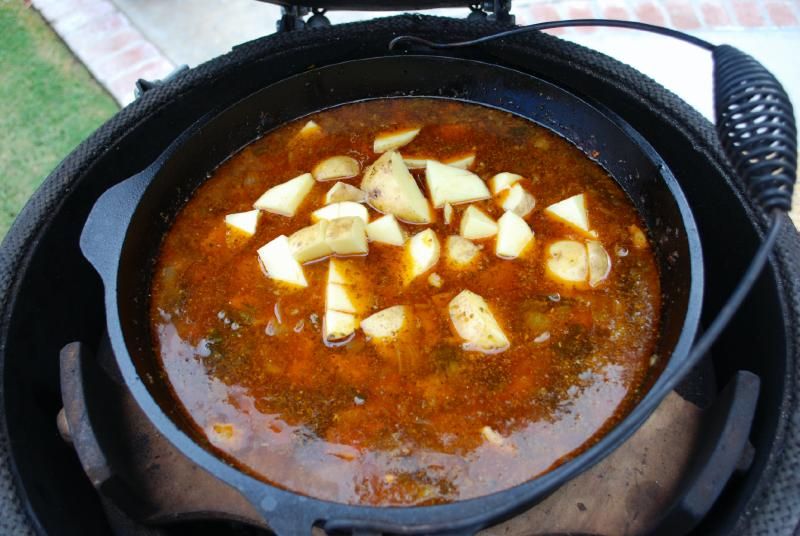 Cooked at 275*+ with the lid off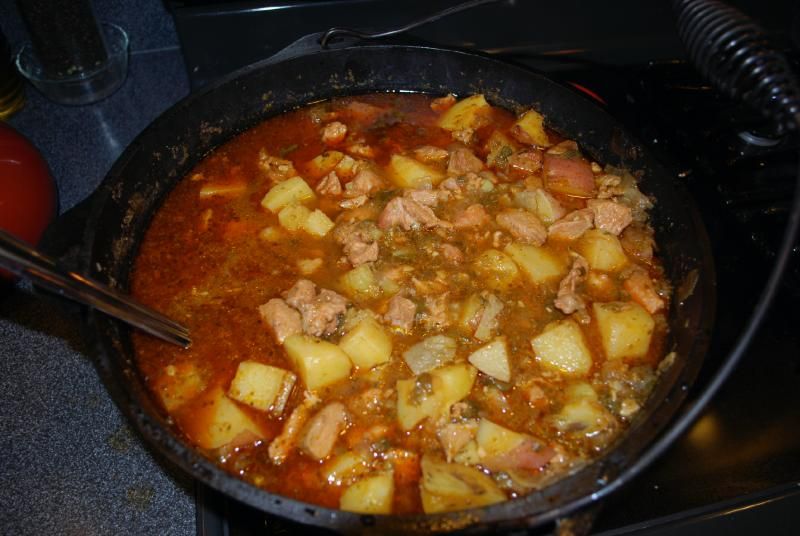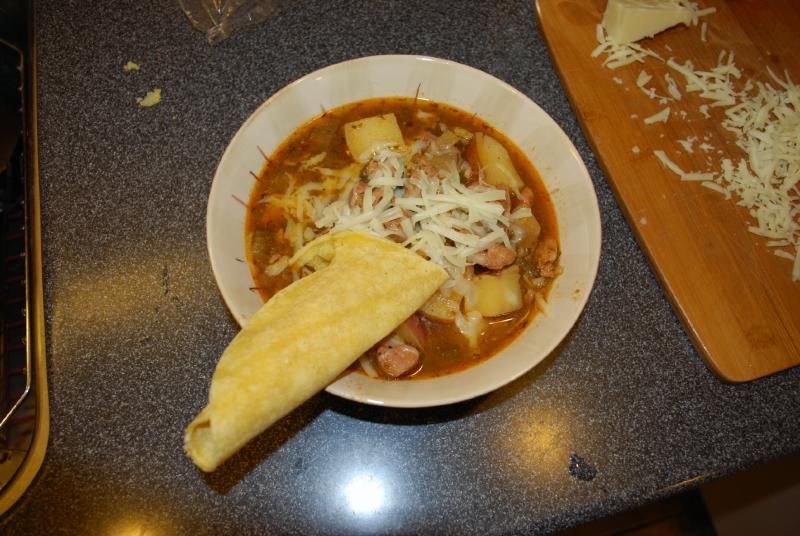 Served with Jack Cheese and Tortillas, very nice on a cool evening
Ross
Recipe:
New Mexico-Style Green Chile and Pork Stew with Potatoes
2 T vegetable oil or more as needed
3 lbs boneless lean pork, cut into ½ to ¾ inch cubes
2 large onions, cut int6o medium dice
5 cloves garlic, finely minced
2 cups chicken stock
2 cups beef stock
¼ cup tomato puree
3 t 9 poblano chilies, roasted, seeded, peeled, and cut into ½ inch pieces
1 T ground cumin
2 t ground Mexican oregano
2 T mild red chili powder
2 jalapeño chilies, seeded and finely minced
2 T green Tabasco sauce
1 t distilled white vinegar
2 t salt
5 to 6 unpeeled Red Bliss potatoes or other red boiling potatoes, cut into ½ inch dice
Warm flour tortillas and grated Monterey jack cheese for serving.
Heat the 2 T vegetable oil in a large sauté pan over medium heat. Add the pork and sauté until grey. Remove from the pan and place in a 4 quart heavy saucepan. Sauté the onions and garlic in the same pan, using a little more oil if needed. Add the cooked onions and garlic, stock, tomato puree, poblanos, cumin, oregano. And chili powder. Bring the mixture to a boil. Reduce the heat to a simmer, and cook, covered, for 1 hour, stirring occasionally.
Add the jalapenos, Tabasco, vinegar, salt, and potatoes. Cook, covered, at a simmer, for about 20 minutes, or until the potatoes are tender.
Serve in bowls, accompanied with warm flour tortillas and grated Monterey jack cheese.
Serves 10