Houston - we have landed!
Near noon today Doug in Eggmonton posted a question if inserting a 1" piece of Food Saver bag inside a Drybag would allow the Food Saver to draw a vacuum without the premature sealing. My first four attempts were failures and then I remembered the little switch inside the FS that will lengthen the sealing time. So I switched it to 5 and started with a new large size Drybag and a 4.5" wide piece of FS bag. It looked like this: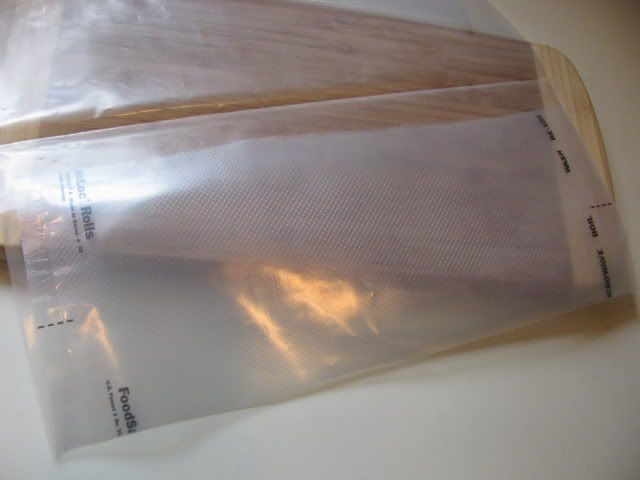 With a little coaxing to get the air moving it worked like a charm! Notice I didn't have a sub primal chunk-o-cow to try so I sealed in a Mexican Coca-Cola and two Oscar Mayer Lunchables so as to see how tight the bag drew down. Note for this test I sealed the full width in just one pass. The trough of the FS is slightly over 12" wide and the Drybag is slightly shorter than 12" so it all fit nicely.
Here's a couple shots: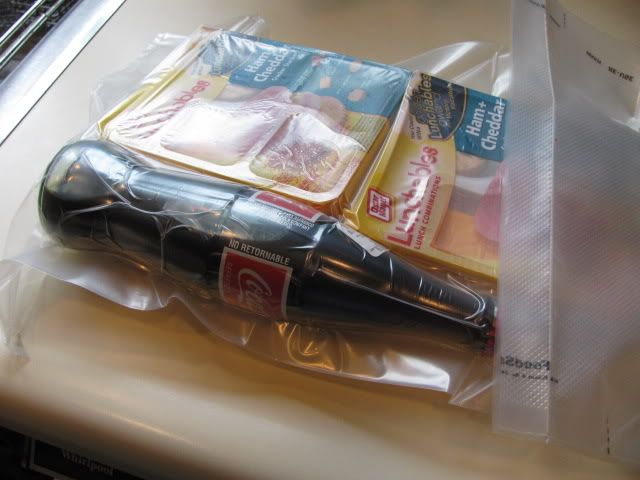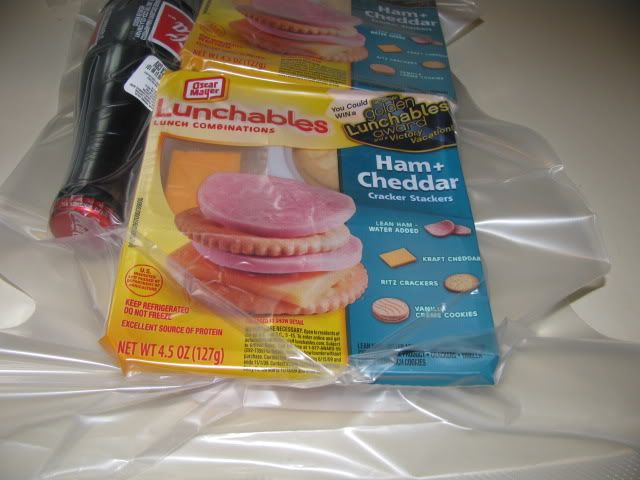 Then since some Food Savers may be narrower I tried the diagonal seal of two corners first and then sealed it up again. Look closely against the dark cutting board and you can see the diagonal seals.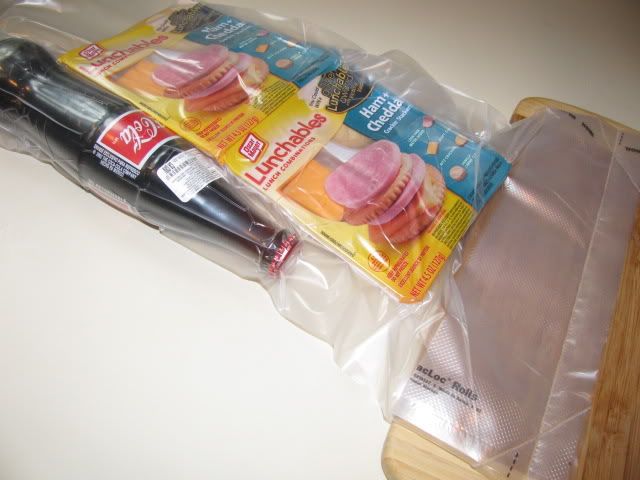 and flipped over you can see how the bag has molded to the shapes.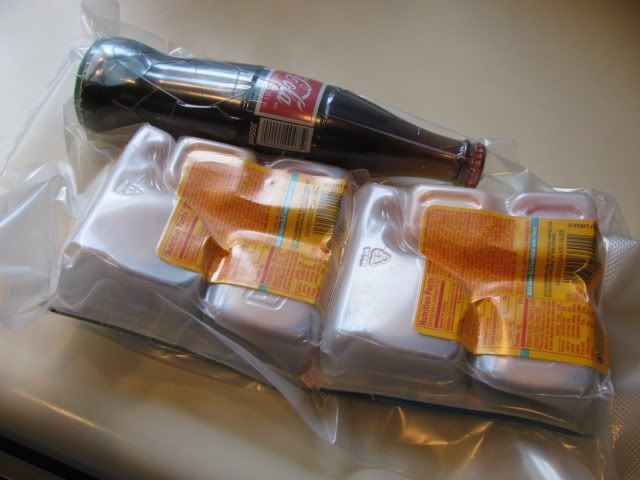 Happy sealing folks!
L, M, S, Mini
Ron
Dunlap, IL
Re- gasketing AMERICA one yard at a time!