Kids killed me with their colds this weekend so I needed some comfort food...thanks to Pat for the motivation...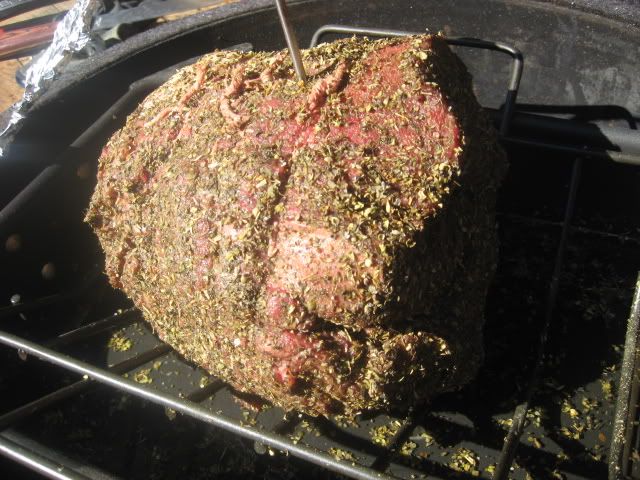 Good-sized 6lb sirloin tip roast with stuffed cloves of garlic, covered in oregano, basil, thyme, s&p. Pulled at 120 degrees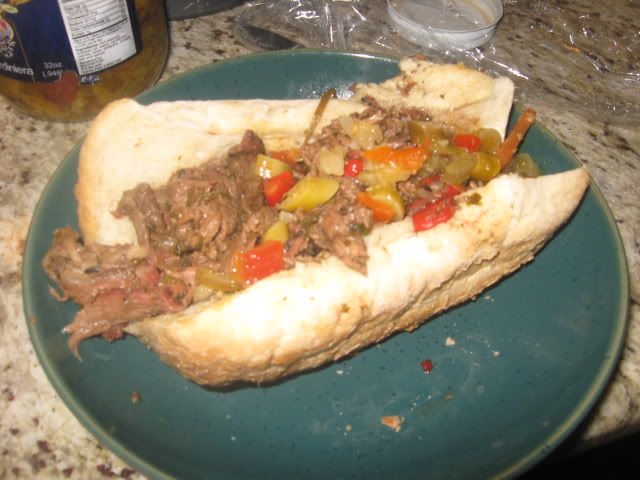 Felt too lousy to photo the process...but did manage one shot today for football lunch...this is the elusive Gonnella bread roll and hot giardinera from Chicago.