Had a bunch of the neighbors over for a cookoff/party/firepit, only one brave soul dared grill against the Marge...he made some tasty drumsticks on the gas grill :sick: but my Wise's wings were gone before I had a chance to eat but a few. I saved the tri-tip for later, after most of the party had left...as I knew it would be special and not enough to go around!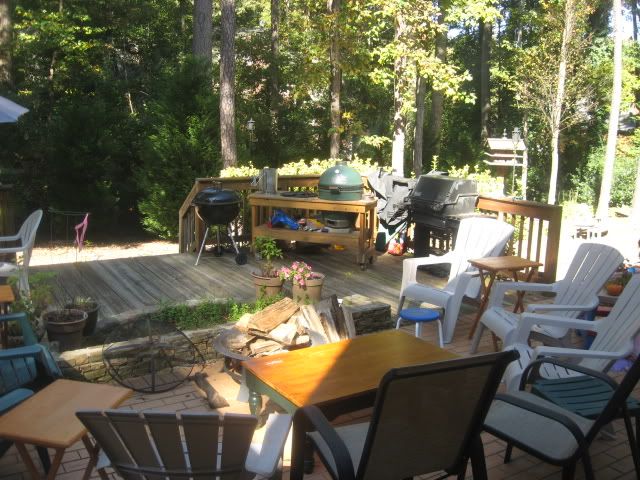 Egg is lit, awaiting guests and any cookoff takers...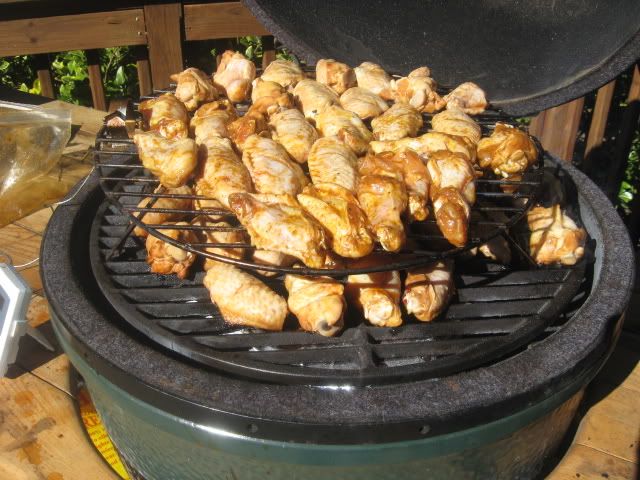 My first entry: About 60 of these tasty buggers. Marinated overnight in Bill Wise's Georgia Red Wing recipe. 20 of them got a variation - I added half a can of chipotles adobado with clinging sauce, minced up in the marinade, the other half went into a finishing sauce comprised of butter/oil, Texas Pete's, white, black and cayenne pepper, and 3 tbs of honey - hot hot hot and goood. :evil: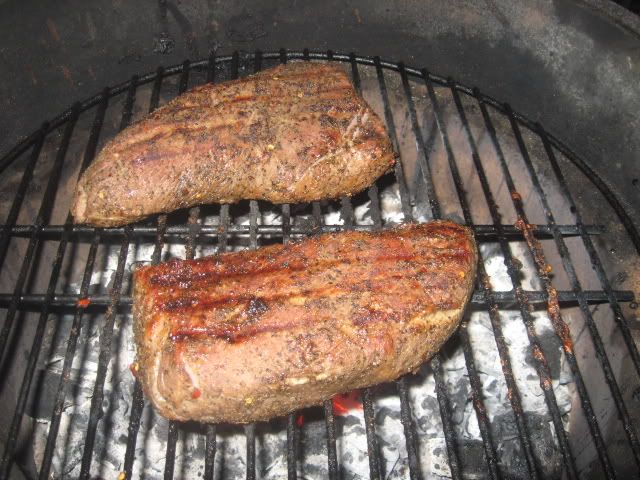 Once the party died down, the bonfire (and a few cigars) lit, the stragglers were treated to seared tri-tip (rested, then finished at 400) that was rubbed with
Spade L Ranch beef seasoning
. You simply have to try it.