Used my cast iron grate for the first time tonight on a Buffalo Tri-Tip & Top Sirloin. Stuck to the basics: Garlic & Onion Powder, Worcesterhire Pepper, and salt. Cooked them at 550 for about a total of 6 minutes per side (rotating every couple minutes. DY-NO-MITE eats.
Then it was pumpkin carving time, followed by pumpkin seed roasting. I love this time of year!
Keep it simple. Steaks and veggies.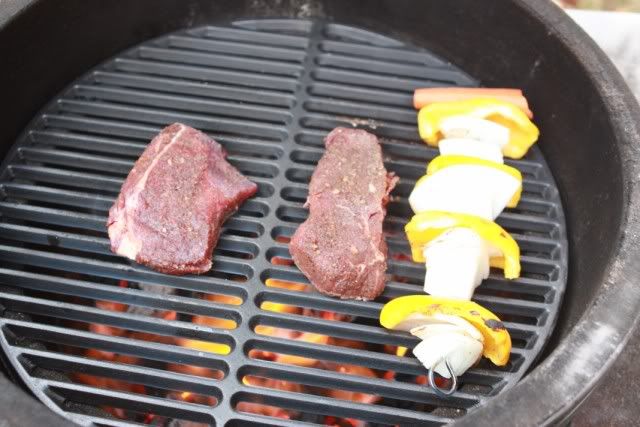 My first sear marks . . . I was so proud of myself . . .