I thought I would try and help simplify Photobucket slideshows. Not that I am particularly great at it, but here goes.
To avoid getting the dreaded sign in screen when people try to watch your slide show you need to turn you albums to public or set up a guest password. For details on Public Vs. Private accouts click
HERE
. Once you have set your account to Public there are instructions on how to set sub albums to private if you wish
HERE
. To set your albums to Public go to your Photobucket account and select "account options".
Scroll down the page and on the left hand side you have the option to set your albums public or set a guest password. I also make sure all the check boxes are unchecked except for the sort option.
Be sure to save your changes at the top of the page.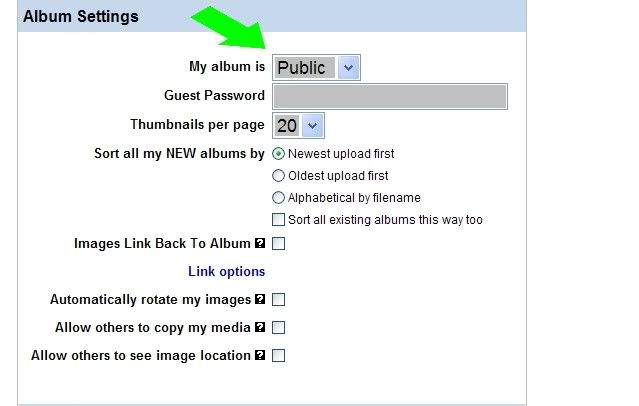 Now go to the location of the photographs you wish to make a slide show of. Once there select "slideshow".
The first step is to select the photos for the slideshow by clicking on them in the left hand column, you will see thumbnails of them appear in the box below.
The second step is to select the style of presentation you would like. "Show", "Strip" and "Fade" are the most basic. For this example I used Fade. When you select a style it is demonstrated on your slideshow and is not set until you save your slideshow, even then you can go back and edit it at a later date.
The third step is to save your slideshow.
When you have saved your slideshow you need to back out to where the original photos are located. That is where Photobucket will put your slideshow.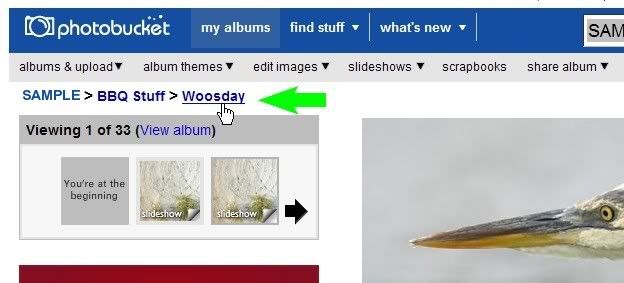 From here it is like posting a regular photo. Copy the "img" code. Right clicking on the code will display the copy command.
Go to the edit window here on the forum and paste the code. Right clicking in the edit window will bring up the paste command.
The code will not work in the preview window unless we edit the code slightly - simply change the UPPER case to lower case. By changing the URL's and the IMG's to url's and img's the code will now work in the preview window.
Your slideshow should now appear as a thumbnail with a border around it both in the preview window and the finished post. Click on the thumbnail and it should take you to your slideshow on Photobucket.
I hope this helps . . . Heck, I hope this works! :laugh:
Good luck and have a great day,
Gator