This was a very good treat tonight.I was in the bachelor mode again tonight and only made one chicken breast.
After searing the breast bone side down then set it aside.Got the rest of ingredients assembled.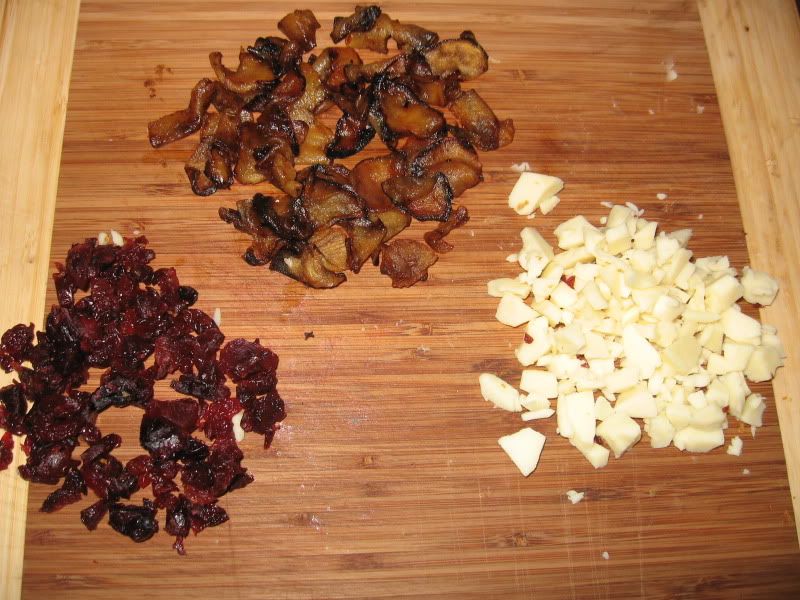 Then split open the breast and put the goodies on.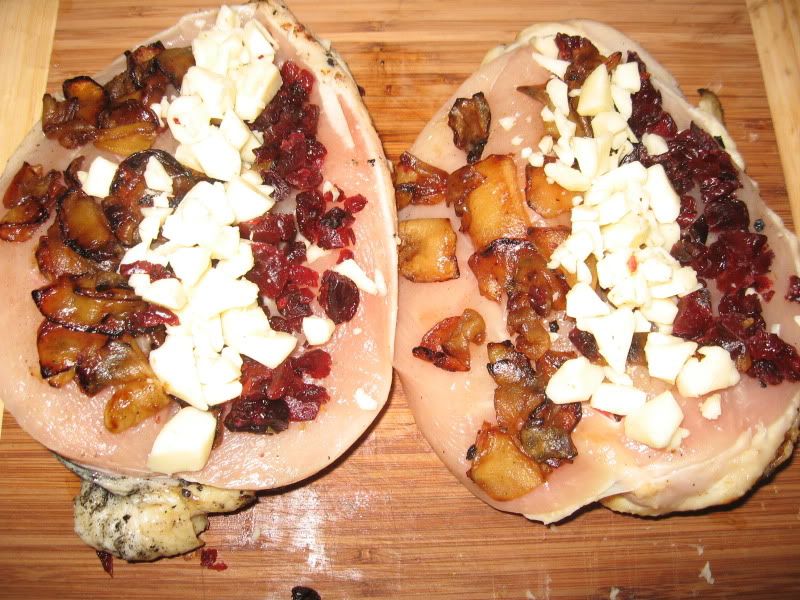 Folded over and closed up and on to the egg.
Cooked at 400 indirect till 150 internal.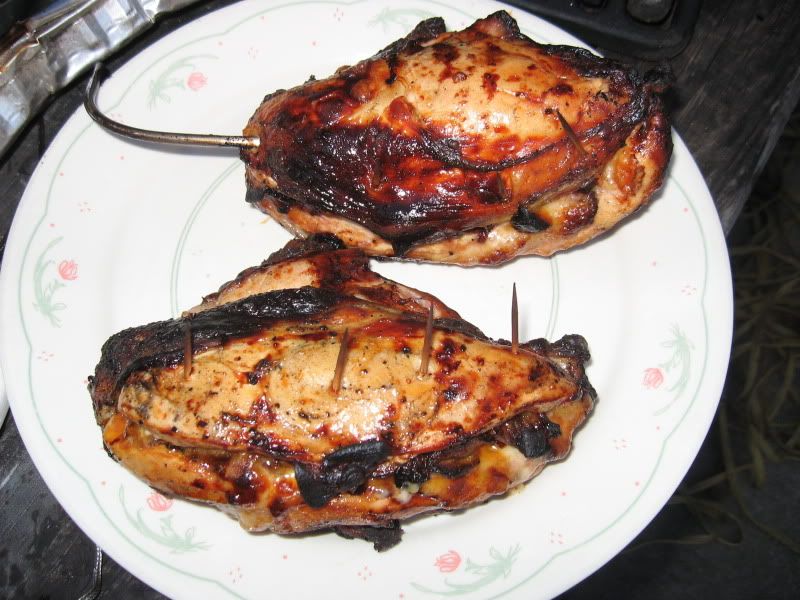 View cut open.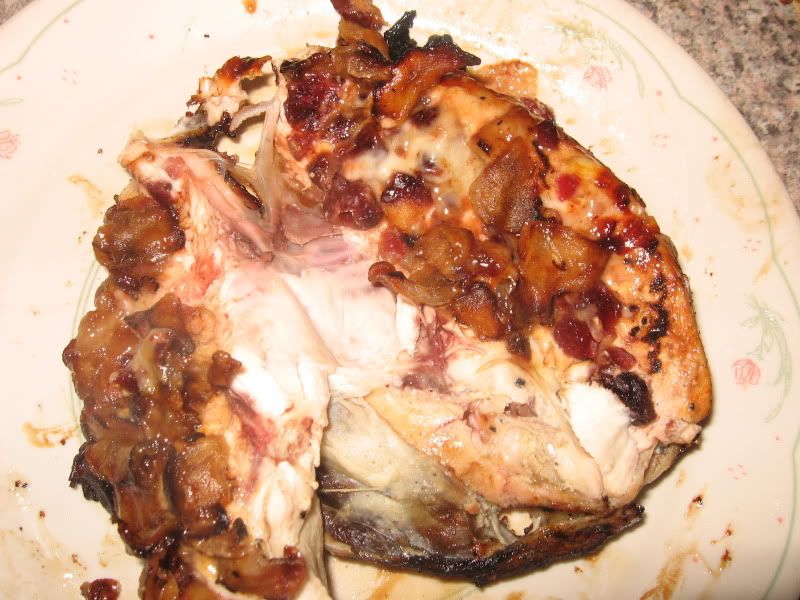 Was a very good meal and will have to adopt a boneless version of this.