I was on vacation last week with my brother in law and did not have any good food.Pi-s poor pizza and bland chicken plus lots of junk food.Picked up a flat iron on the way back and could not wait for the three hour drive to get home and cook that bad boy.It weighed in at 1 1/2 pounds.Some fresh picked corn and a box of bell peppers to freeze up tomorrow for some Southwest cooking in the winter months.
Rubbed with cowlick and a smear of mustard.
Seared at seven hundred for three minutes on the first side.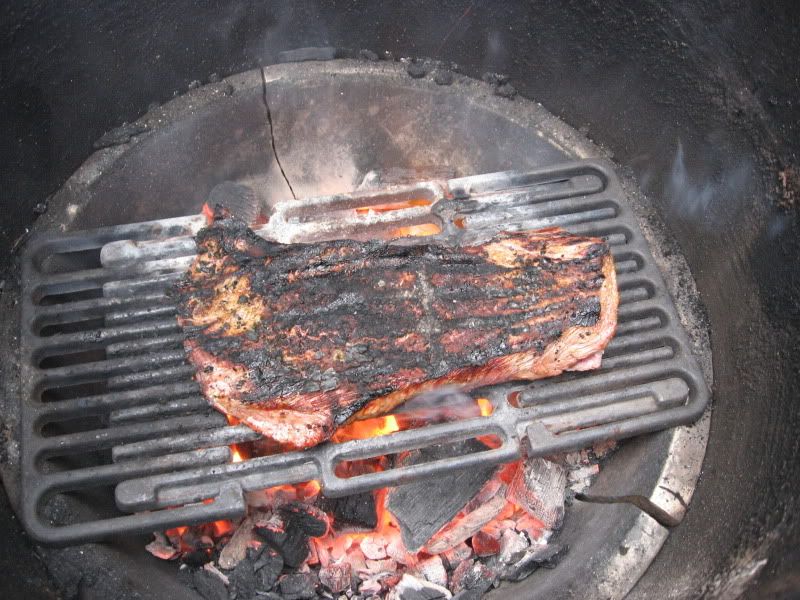 Then for two minutes on the flip.Let it rest for twenty minutes and put back on Egg till it hit 135 degrees internal.
Here are the peppers to attack tomorrow.
Sure is good to be back home and I will have to catch up on whats been going on for the past week.