Lots of first in this message:
- first turkey legs ever cooked by me
- first dutch oven cook on Egg
- first Photobucket account
- first time posting photos (I hope)
Had the day off and home alone, everyone else at school. Decided to cook all day and watch the Yellow Jackets spank Clemson in the evening.
Started out with turkey legs, following the advice from several of you posted here. Legs with DP Shaking the Tree:
No use wasting all that great smoke so I added some wings using the recipe at
http://houseoffaulkner.com/wings.html
On the Egg at 275 degrees for about 3 hours with apple and cherry chunks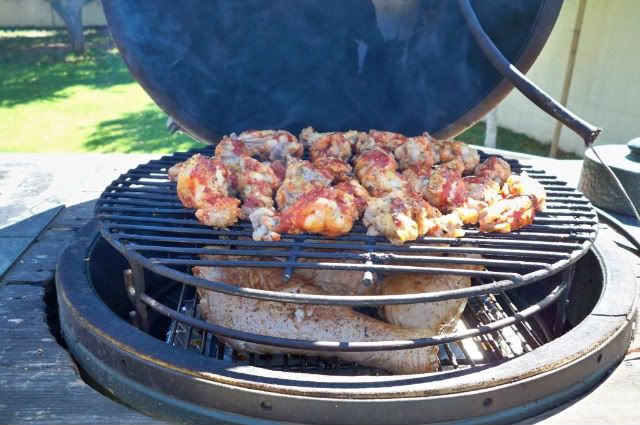 Elvis, worlds greatest BBQ companion and ball fetcher, keeps the quail and bunnies away: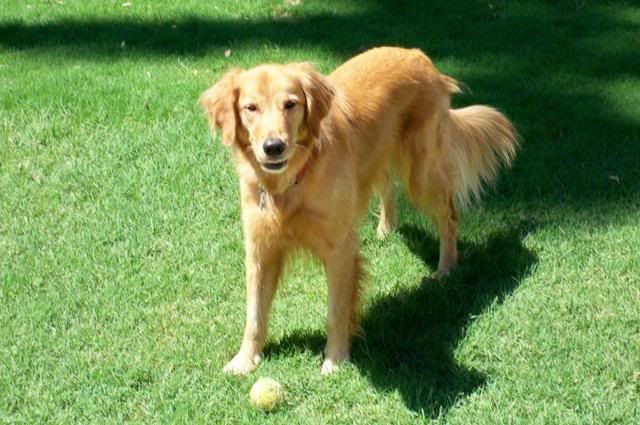 Legs pulled at about 170 degrees:
Cranked the Egg up to 325 for another half hour for wings. Wings finished, but were slightly overdone and a little dry. The teenaged eating machines arrived home from school, mumbled something like "SSS really good" and made them all go away so I guess it came out okay.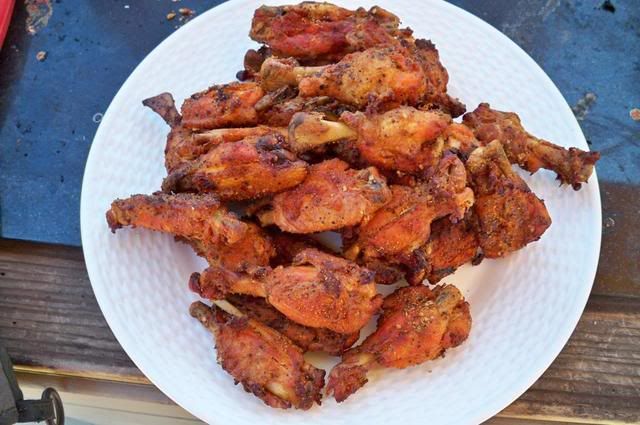 Meanwhile, I roasted some garlic and anaheim peppers and followed thirdeye's recipe for pinto beans, found here
http://playingwithfireandsmoke.blogspot.com/1998/01/side-dish-pinto-beans.html
. I left out the serranos and used regular Rotel and no epazote, but kept everything else the same. Started it out on the big metal clock holder in the kitchen, boiled, then simmered for a half hour and inserted the two smallest turkey legs.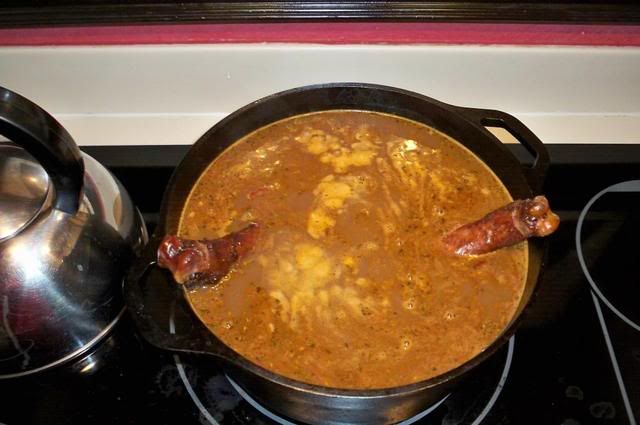 Added a bunch of hickory chips and a plate setter, put the dutch oven on a little rack on it, and got the Egg to about 350.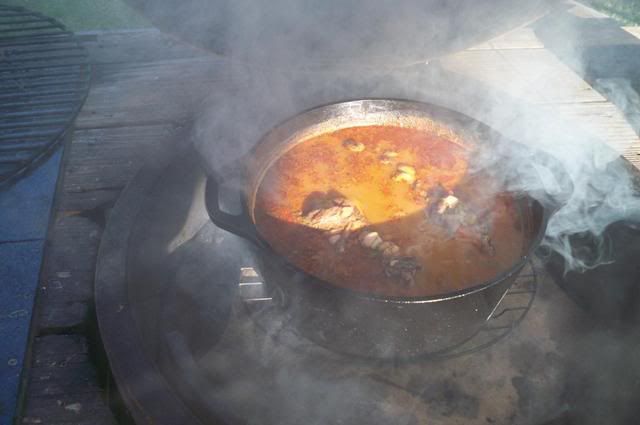 Cooked uncovered for about 2 hours, then added Rotel and Worcestershire and mostly covered for about another hour. The finished product: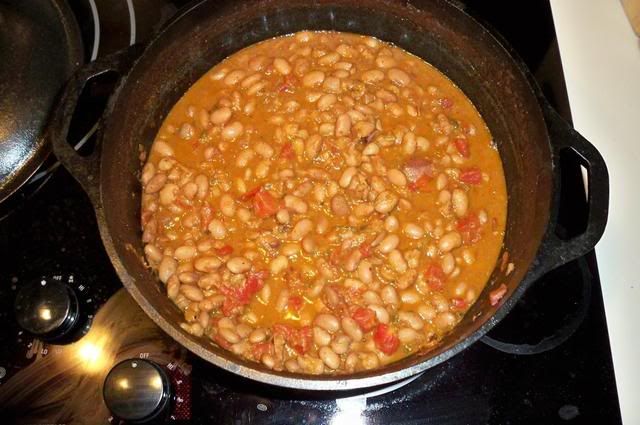 These beans tasted awesome. Next time I will cut the heat a bit by using less chili powder so the rest of the family will like them too.
Everything tasted great, Georgia Tech won, the martini(s) were very cold, and a good time was had by all (especially Elvis).
Thanks for everyone for the recipes, advice on cooking turkey legs, and tutorials on posting photos.
God bless America on this fateful anniversary of hateful people. May they all get what they deserve, and soon.