After doing the pork tenderloin the other night I had a piece of onion leftover.It was cut down both sides just leaving the center portion and after looking at it I thought of the Blooming Onion but just a part of it.Since it was not a Texas sweet or Vivaldi I added just a pinch of sugar to the evoo and Itialian seasoning mix.It was a last minute thing so it only sat in the mix for one hour.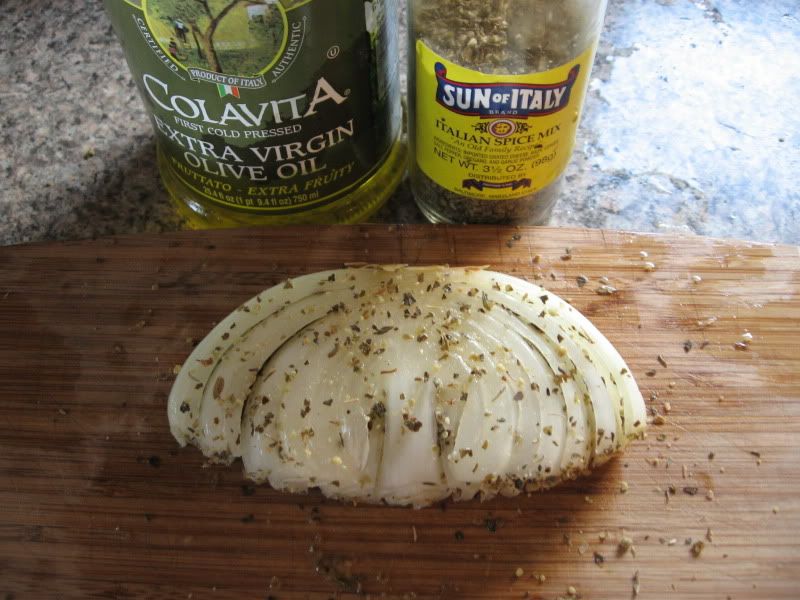 Put steak on and cooked three min per side along with the onion.Then removed and let it rest together.After a five minute rest I removed the onion and put it back on the Egg for the last fifteen minutes.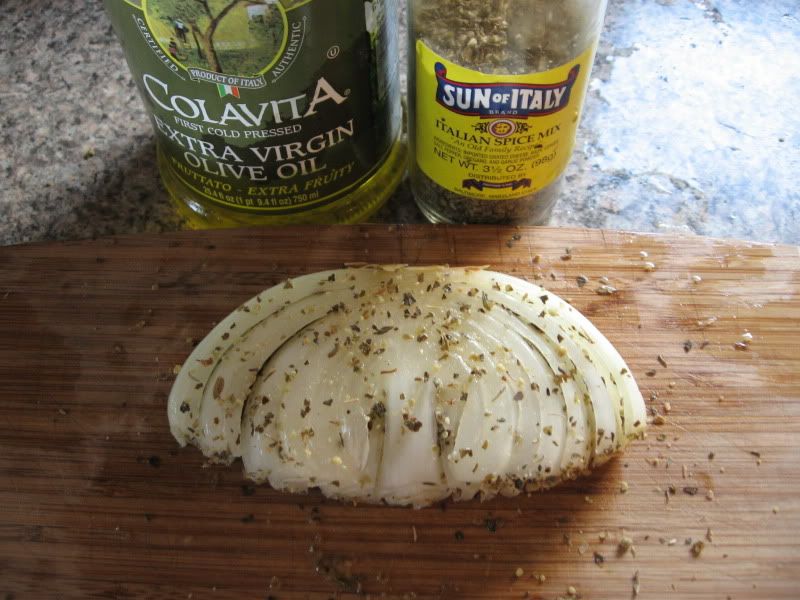 Then enjoyed din din.I was more curious as to how the onion turned out and it was tasty.