Did a stuffed tenderloin tonight with apple,raisins,onion,and a tad of cheddar cheese,then wrapped with bacon.
Cooked thin sliced bacon about thirty seconds per side.
Then chopped up a quarter cup of apple,and a quarter cup raisins and about four slices of paper thin onion.Sauteed for about one minute.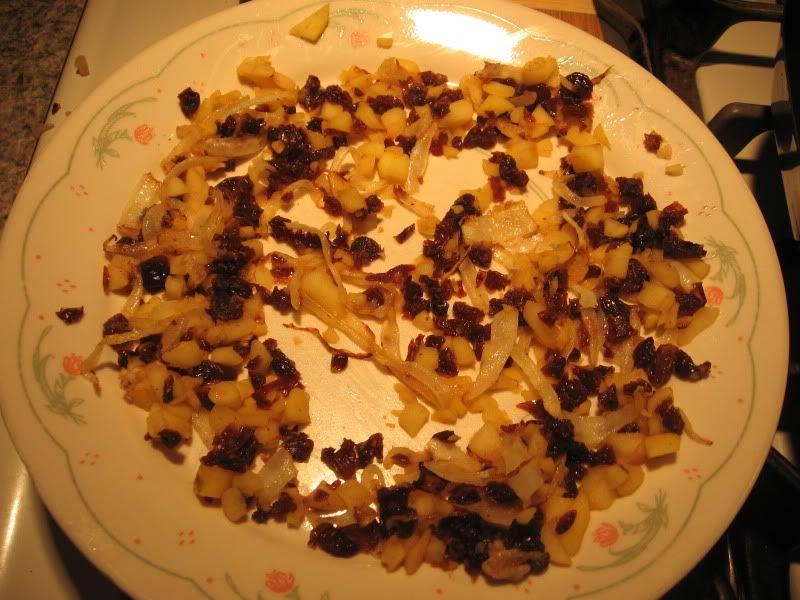 Then added about three tbs of sharp cheddar cheese.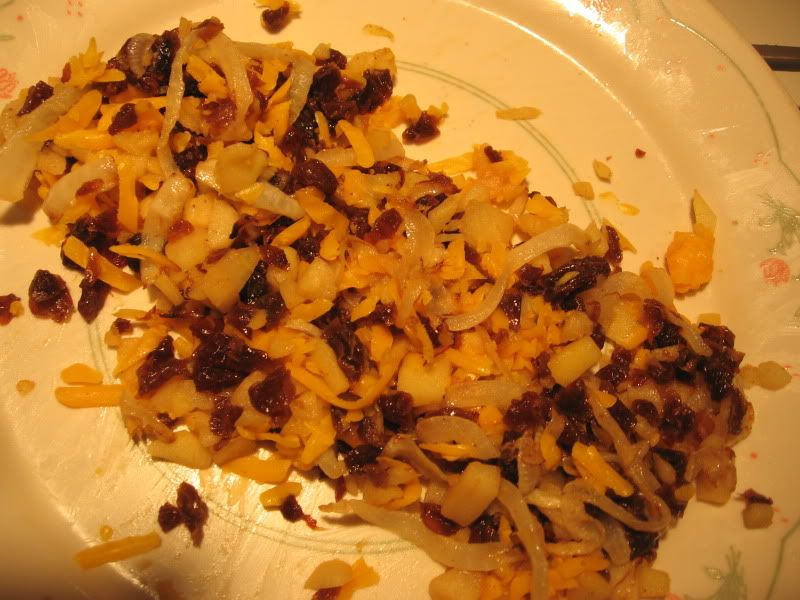 Then rolled it up after stuffing and wrapped with re cooked bacon.
[IMG]
http://i185.photobucket.com/albums/x155/77mallard/005-20.jpg[/IMG
After thirty minutes at 280 degrees.[/img]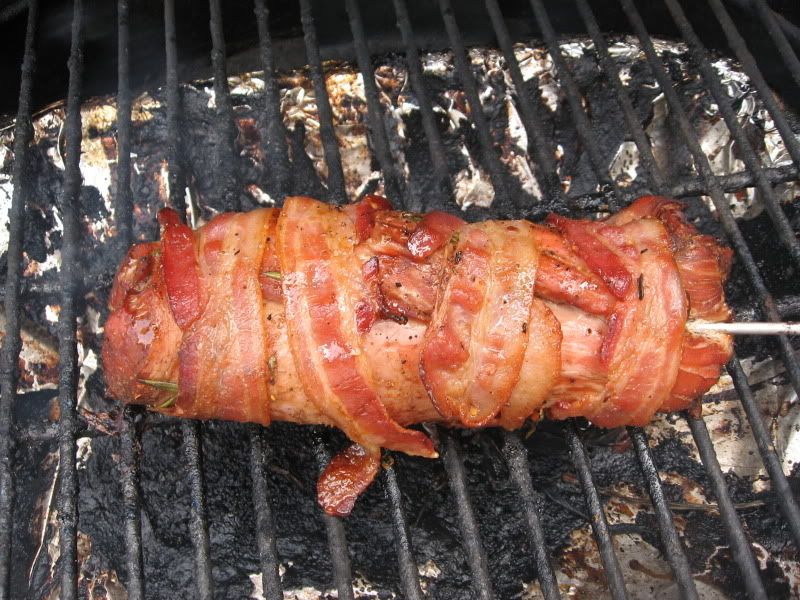 After one hour.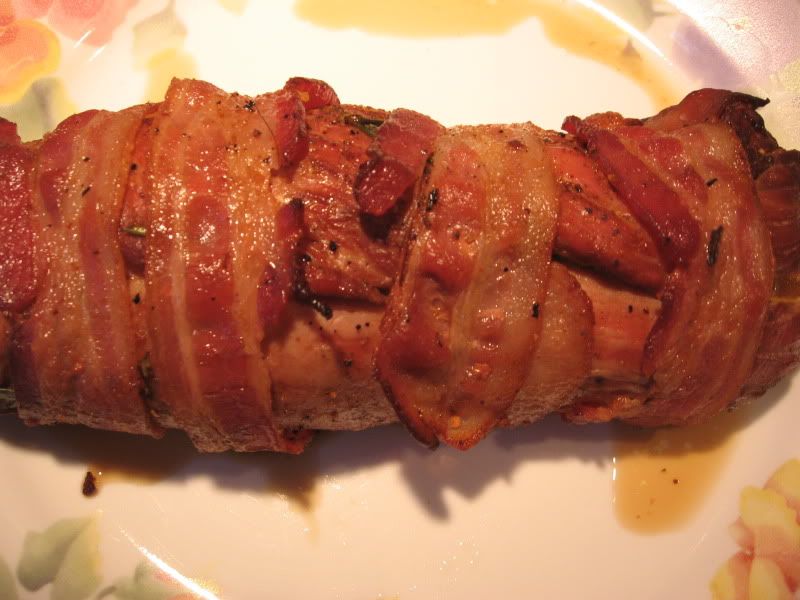 Rest for ten minutes and serve.
Butterfly the tenderloin and pound it flat.
Put it in a plastic bag.
Pour 1/4 cup soy
Mash up four cloves garlic
Two sprigs rosemary crushed
Let it marinate for about one hour.
I sprinkled some Dizzy Dust on top of the tenderloin then wrapped it all up and did the cook.
Will be a do again cook.