Too much steak laying around to do the throwdown
... wife wanted fajitas and beer. I guess if I had some scallops nearby this might have been an entry, just not sure how to add green nuts to the dish! Good luck all on the throwdown...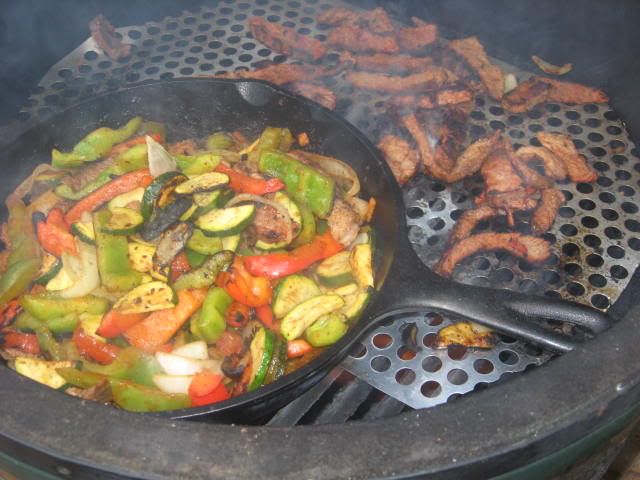 Leftover ribeye from last night, sliced thin with jalapenos, lime juice, cumin, chipotle chile powder, bottled salsa, salt and EVOO. I mixed in a ziploc bag and marinated about 15min before searing in the lodge pan. Veggies went on the grid first then in the pan, took turns searing the meat a bit to blacken the edges over the fire.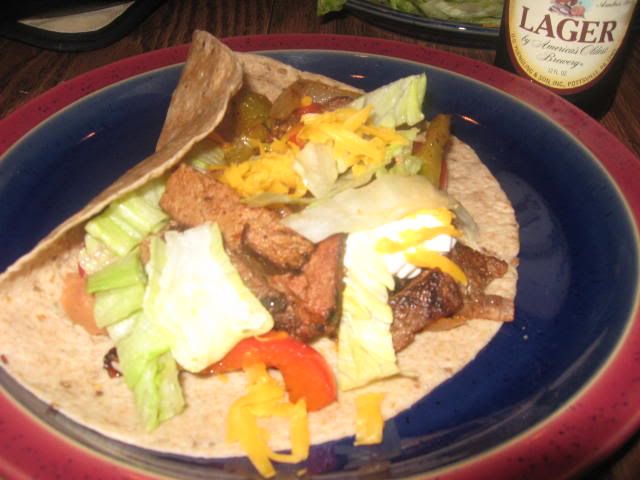 Nice way to polish off leftover steaks!