After a great day at Sparky's with a lot of good fun & great food Ginny and I weren't too hungry. We stopped at Super H and they had wild shrimp 21-25 count heads off for $4.99 a Lb. Too good to pass up.
So we came home and had some delicious shrimp scampi & grilled onion.
Sauteeing the garlic in butter on the Lg BGE in a CI skillet.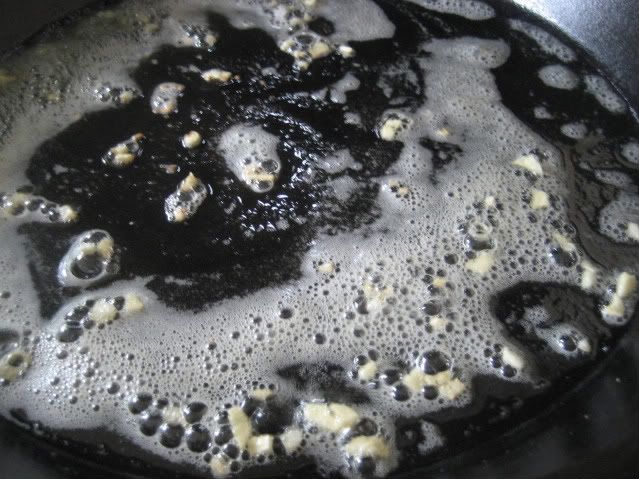 Shrimp, garlic, butter, white wine & cayenne pepeer...mmmm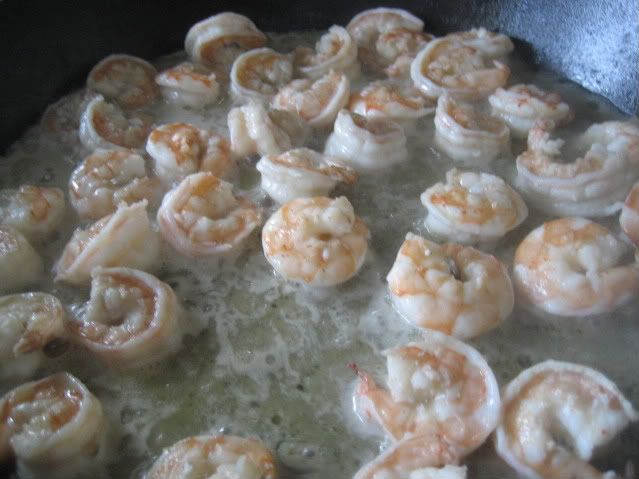 Ready to eat...they were delicious
Love the shrimp scampi.... :P