Well ol' Uncle Sy showed up here again this morning, this is the third time since early April. I fear that he will be hanging out around here for a week or so as is his usual want. I wouldn't mind so much but the only thing he brings with him, other than bad breath and B.O. no Bourbon, no toothbrush are his same old stories.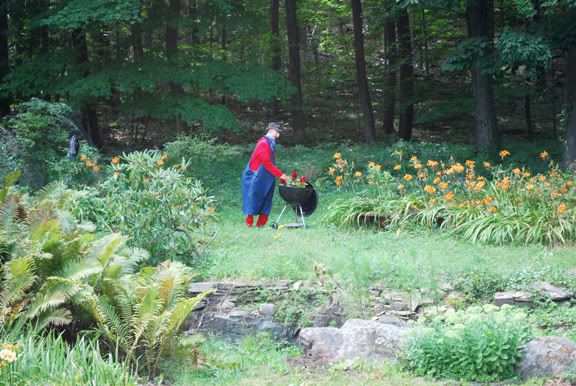 I have called him Uncle Sy(sigh) since I was a youngster and my Dad brought him home drunk from some fishing trip up in the Rangely Lakes,the back seat of our '48 Chrysler New Yorker was a stinking mess. He is thankfully no relation to me as far as I know, at least none in our family will admit to it. He claims he is a cousin to Stump Baby, although Stump always denies it and won't let him near his property a "after what he done in the two holer" . He always cooks on one of the old burned out Weber Kettles that we have tucked around the property here and there. I have offered to let him use our egg, but he wont trust it after getting his eyebrows burned off trying to make his "famous" quick cook beef ribs.
Anyway he is back, the neighbors have warned and are all hunkered in, and are well stocked for the long haul.
He will be here until our freezer and the liquor cabinet are empty