Here are a couple of shots of the steaks I cooked last night. We had a few people over and I didn't get shots of the finished product but it was great. I can't believe we ate so much.
The Package, Check out the price, 6.99 USDA Prime from Costco.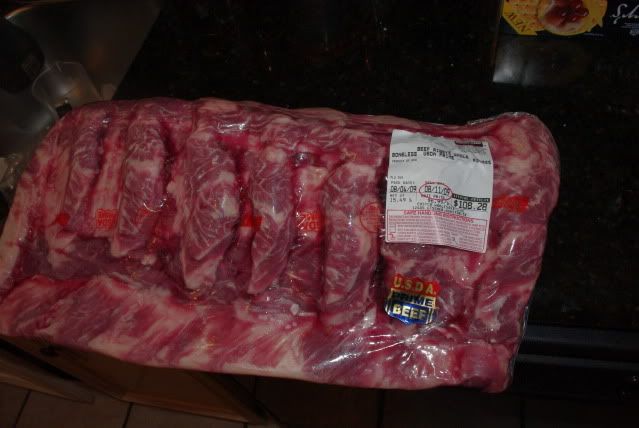 Trimming the beast.
Cut into steaks.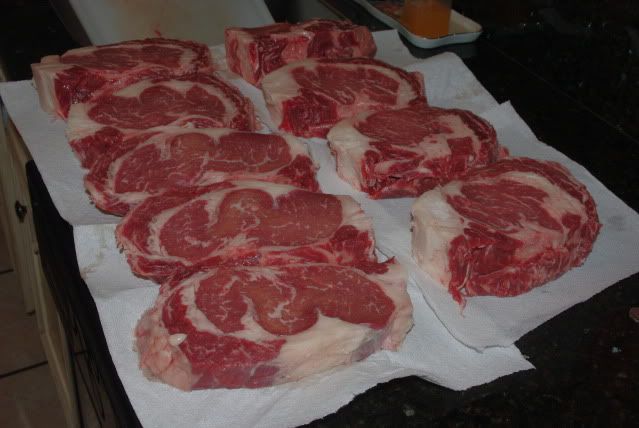 Marinated overnight in 3/4 Soy sauce and 1/4 Worchestershire for extra flovour.
Hot tubbed and then T-rexed, sorry I didn't get the finished shots...use your imigination.