I always end up with smaller pieces of lump from previous cooks. What to do… I decided to do a cook and a test with that left over lump only.
I did not want to fill the fire box full of lump but I wanted to achieve a high dome temperature.
Most pieces were thumb size or smaller. I stirred down all the ash and made sure the air holes in the fire grate and firebox was clear of any small pieces. Lit the lump left and right of center with oil and paper towel. I closed the dome right after lighting. DFMT off and bottom vent & screen wide open.
The egg had the usual up temperature spike - 750° then the fall back down to 250°. 7.5 minutes and back up to 300°.
Closed the screen and then closed the slider to about about 3/8" open. DFMT slider closed and petals open about 1/2 open. Put in some Jack Daniels smoking chips in. In went the adjustable rig and the grid. Opened the petals to about 3/4 and the large settled in at 340°.
Cooking in 11 minutes from ignition. Not bad at all for pretty small pieces of lump. I cooked the chicken and at it was time to see what those small pieces of left over lump could do.
Took off the DFMT and fully opened the screen and slider and here are the results...
7 minutes later.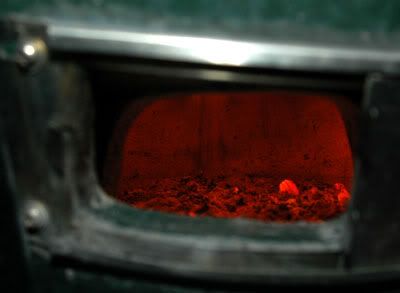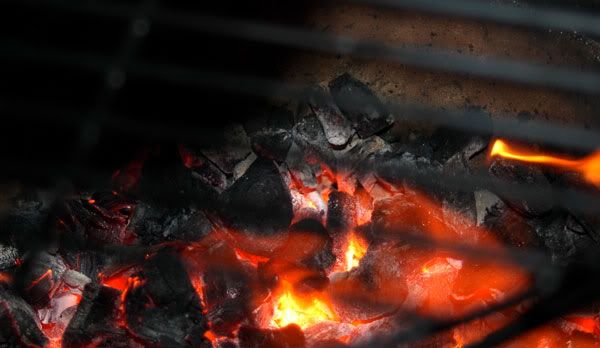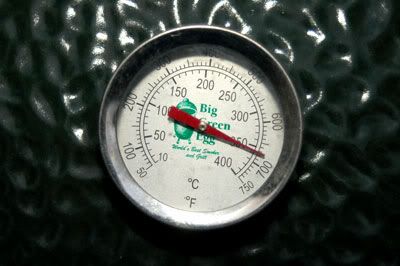 The dome was open while taking pictures and you can see the lump flaming up due to the air from the open dome.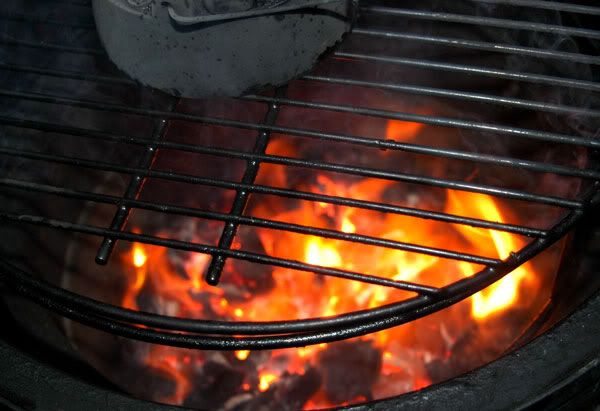 Don't toss the small used stuff away.
GG