Since their has been a buzz around hangers lately, and since I was lucky enough to score about 10 pounds of those beauties today, I thought I'd take some photos as I trimmed them up. While these are just a little graphic, I reckon most people looking at this thread aren't going to be vegetarians to begin with, and if you're freaked out my seeing the natural state of your dinner, then stop reading and looking here. The good news is that only about half the blood you'll see here is mine - the balance from the brilliant bovine beasts that bestowed this bounty.
These are from Restaurant Depot, and although this takes a little effort, a little time, and a really sharp knife, the price is about 25% of what they cost pre-trimmed elsewhere. Don't be afraid to steel that knife every few cuts and these cut and trim very easily. The first time I did these it took quite some time to trim just one package. Tonight I spent maybe 30 minutes to do three packages or six total hanging tenders.
First off, the packaging: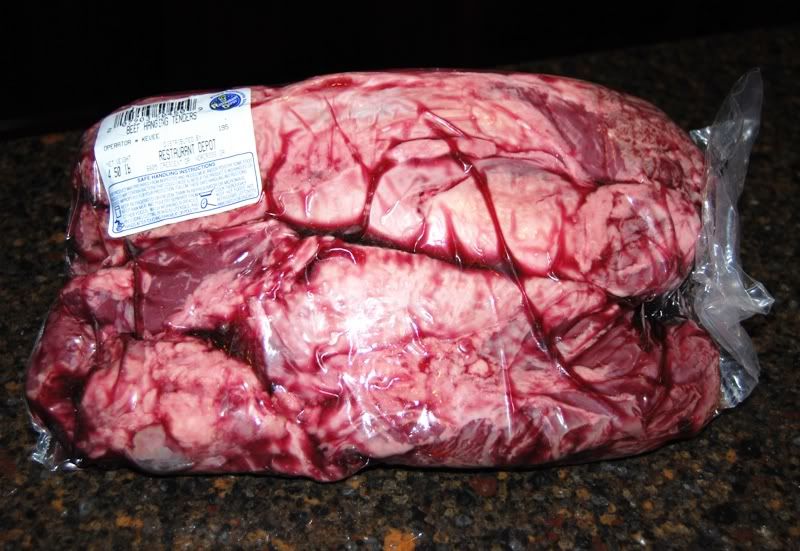 And one package unwrapped: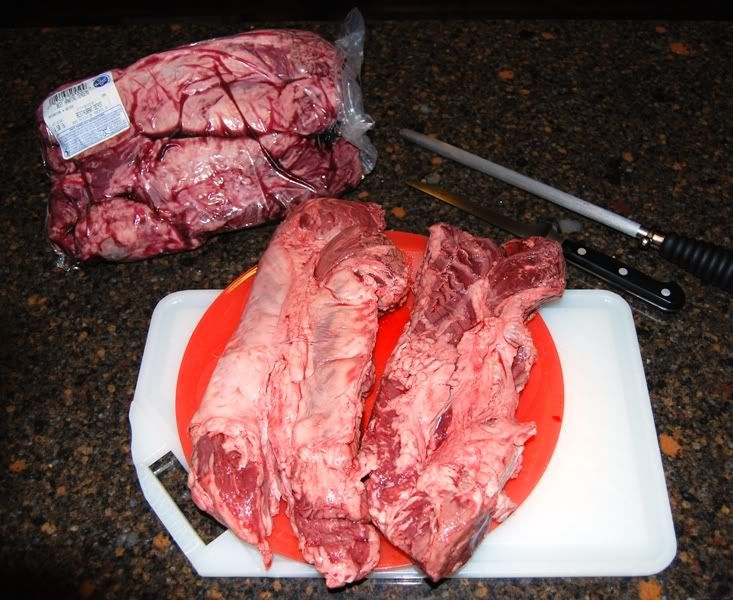 A closer shot of a pair of them untrimmed and untouched by my knife, one top and one bottom: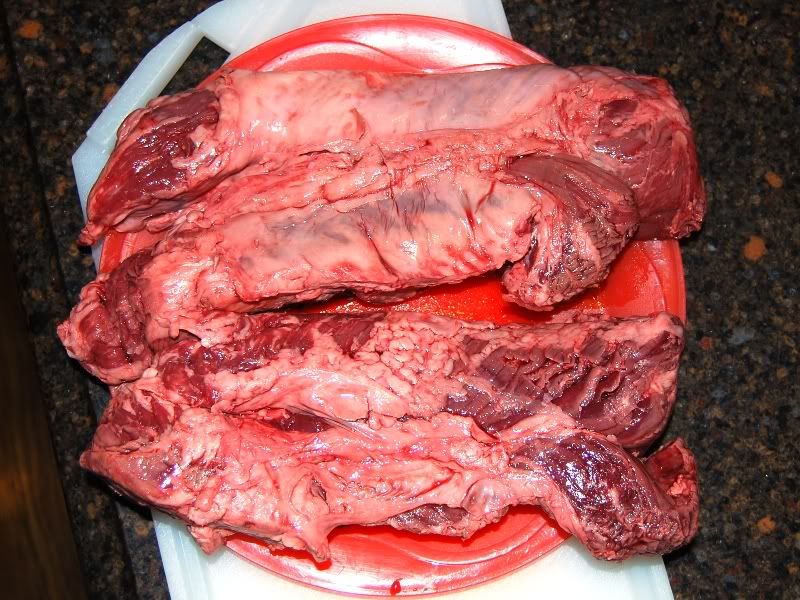 That pesky little tendon you've heard so much about - this sucker is like the elastic waistband out of your skivvies gentlemen: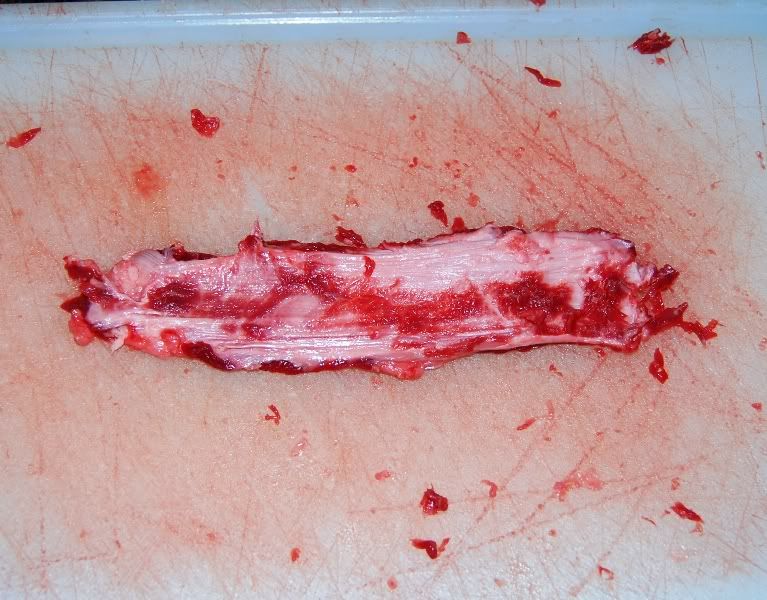 All trimmed, clean, and ready to eat: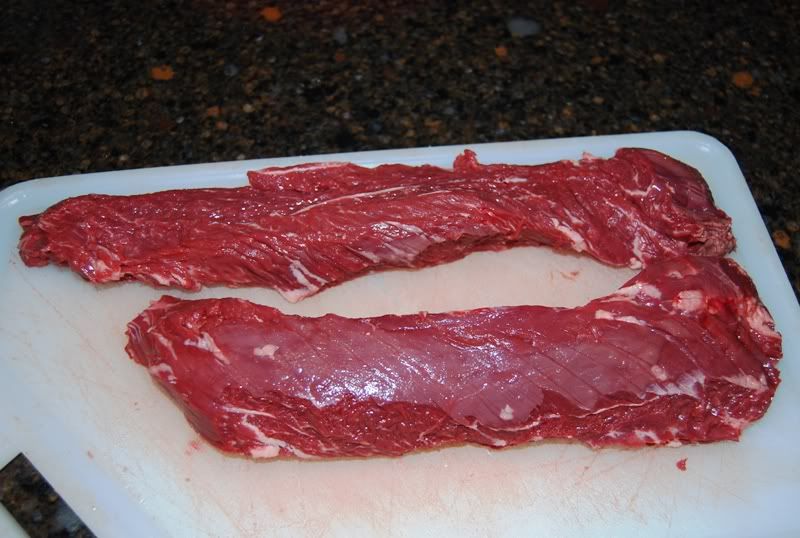 The end product of six hanging tenders, one nice pile of meat:
There are a few smaller chunks in my meat pile because it looks like some dillweed at the processing plant took a chainsaw to one of the tenders, it was almost completely cut in half crosswise, so I cut it into 4 chunks instead of 2 longer steaks.
And finally five sets all sucked free of air and ready for the freezer. One pair I left out and and about to make a marinade to soak them in tonight for a nice dinner tomorrow of onglet and pomme frites, courtesy of a little email exchange with Mad Max himself.