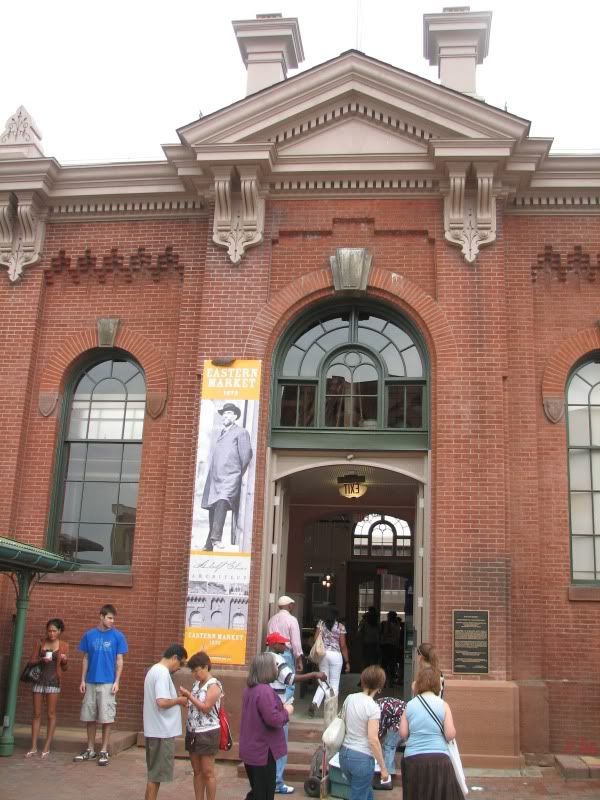 As some of you may remember the historic eastern market on Capitol Hill in Washington DC had a major fire 2 years ago. ..its where we always went to buy our packer briskets and hanger steaks (and other goodies). ...for the past two years the various vendors were able to operate out of a temporary shed across the street in a school yard while they rebuilt the old market (the shell survived the fire, but that was about it) .. .. they re-opened the market last week and did a beautiful renovating the place.. ..using old photos and historical documents they restored to its original colors and look to the best of their ability while modernizing all the electrical and mechanical systems. ..all the vendors are right back in their original spots. ...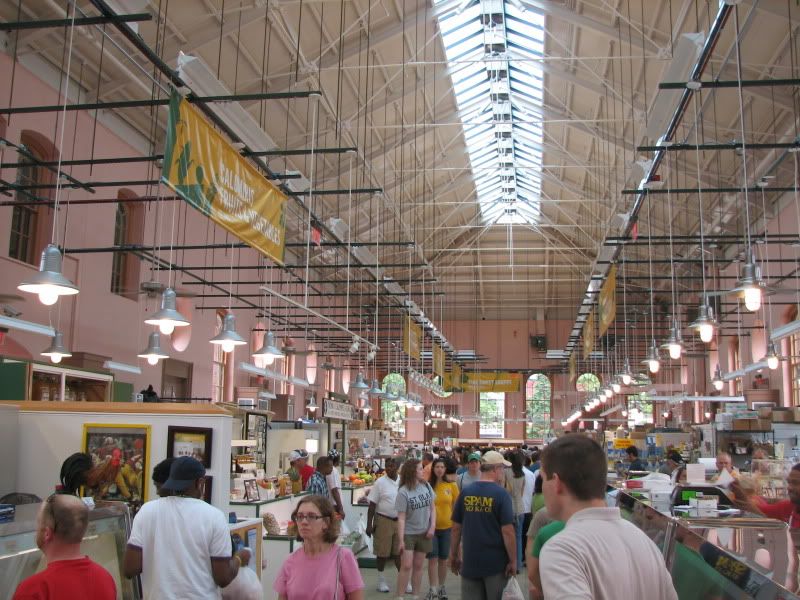 of course, i couldn't go in without visiting my favorite butcher, roy, at union meats and picking up a whole brisket!! ....roy is just happy to be back in his old spot and says "Hi"!!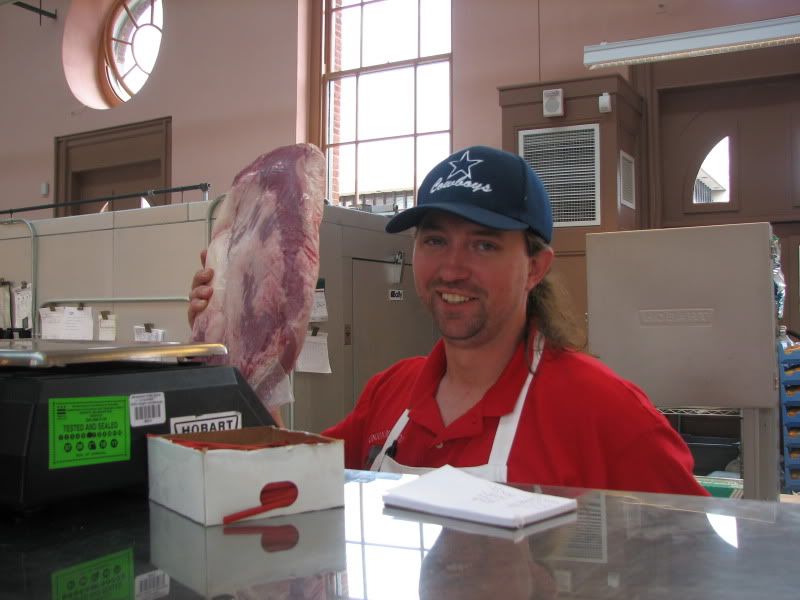 while i was there, they also had some great looking, really meaty beef short ribs. ...picked up a couple of pounds worth. ...first thing i did was dust em up with some dizzy cow lick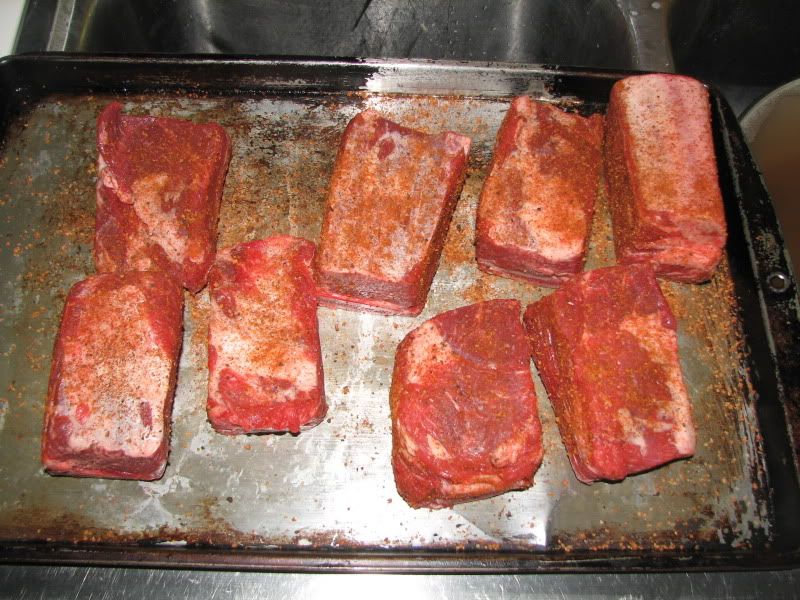 then onto the egg direct at about 450 degrees with some jack daniels chips for about 5 minutes per side. . .just long enough to get some good egg flavor into them . .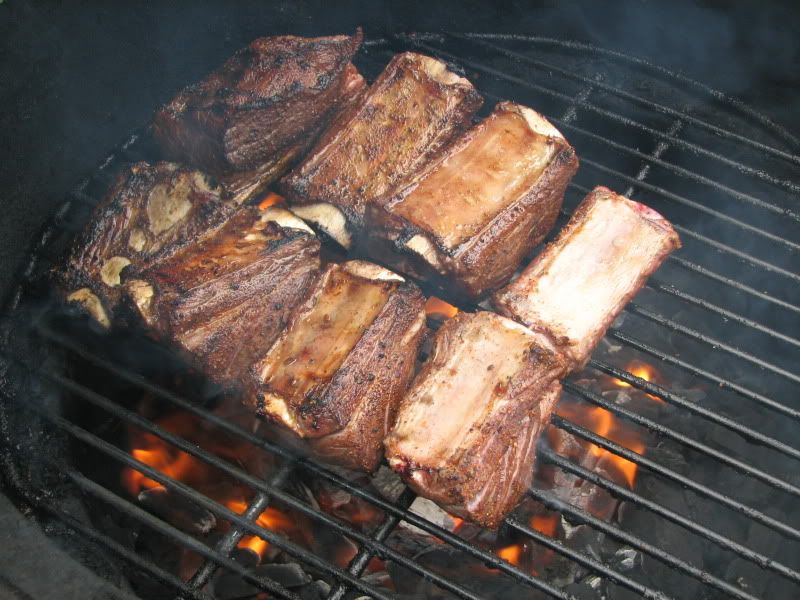 then into a pan with some red onion and about half full with a good hearty burgundy wine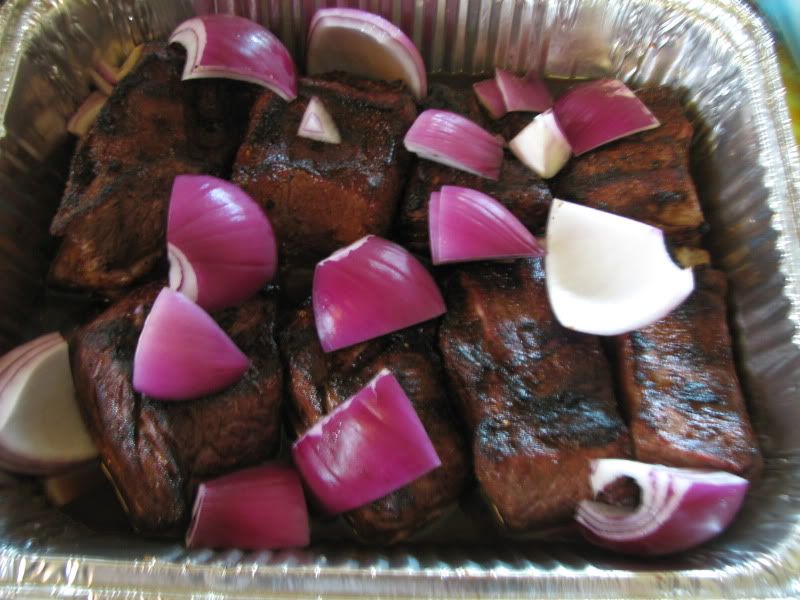 then i sealed the pan up really good and tight with a double layer of HDAF and put it back in the egg indirect (grid over inverted plate setter) at about 375 dome temp for a good 2 1/2 hours ( could have gone even longer but thats all the time i had as we were going out) . .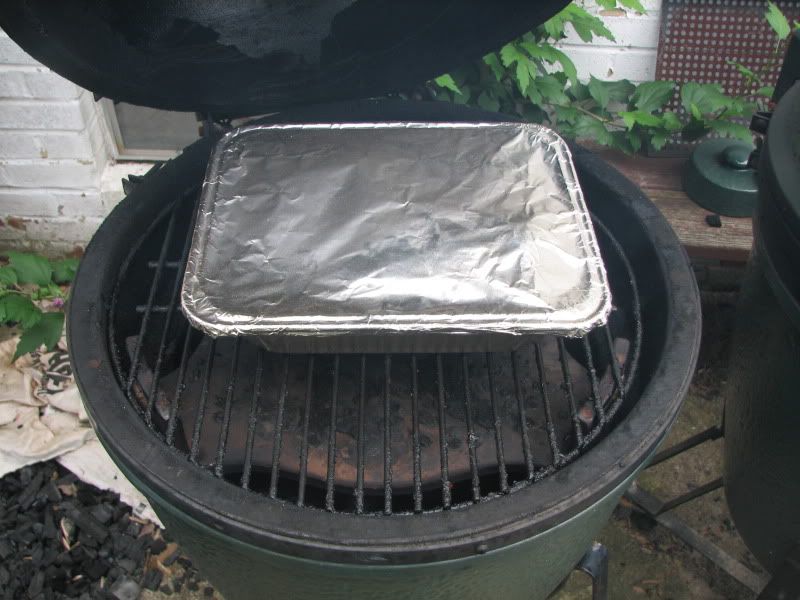 when they came out of they came out of the egg after the 2 1/2 hours the meat was falling off the bones, it was very tender. ...i took the meat of the pan and set it aside on a plate. . .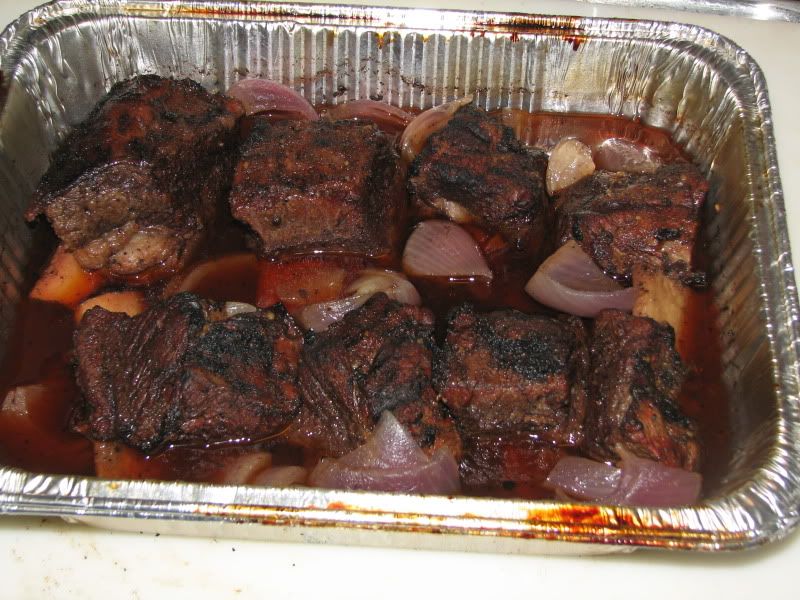 i then took a large skillet, heated it up, put in 3 tablespoons of butter and 3 tablepoons of flour, whisked that into a smooth roux, then poured in all the liquid from the pan. ...whisked it into a smooth sauce, and then added in the onions as well. . .made a fantastic sauce!!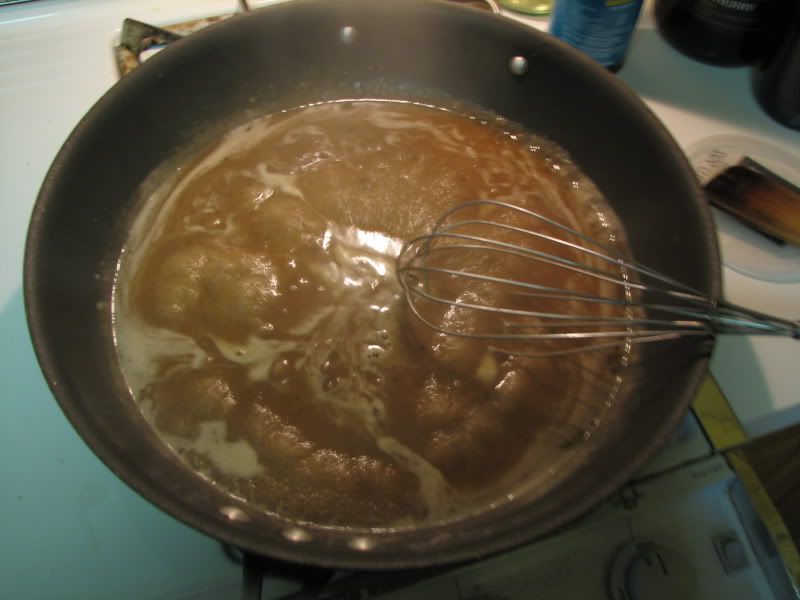 then i put the beef ribs into the skillet, turned them over in the sauce a couple of times and they were ready to serve. ...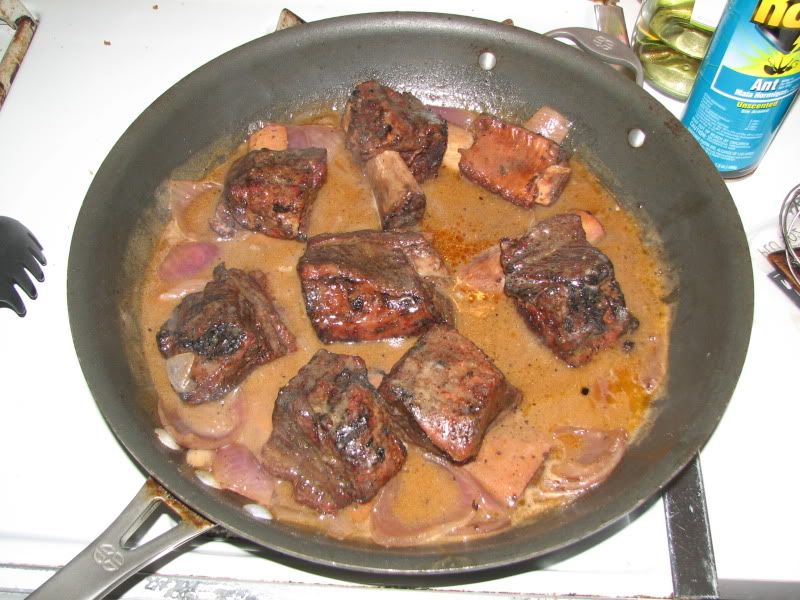 served em in big bowls over pasta ..(would have been slightly better over egg noodles, but didn't happen to have any, but really any pasta will do).
this was one fantastic meal!!!. ..the beef had great flavor .. .the wine sauce was super. . . the dizzy cowlick added all the spices you needed. ...just a great meal ...and it was very very easy!!