We were having some company, so I decided to cook a brisket. It was a 6 pound flat (still haven't found a packer cut nearby).
I put it on at 7:15 AM (225-250 grid temp) and figured it would be done around 5. The temperature hit the plateau and just stayed there. At 4 PM I finally wrapped it in foil with some chicken broth and hoped for the best. The temperature finally started to climb and by 5:30 it was 200 degrees and tender. It was a little on the dry side, but I figure that is due to the brisket being a flat without much fat.
Company came at 6 and enjoyed the briskt.
Here is a picture at the start - covered in mustard and rub.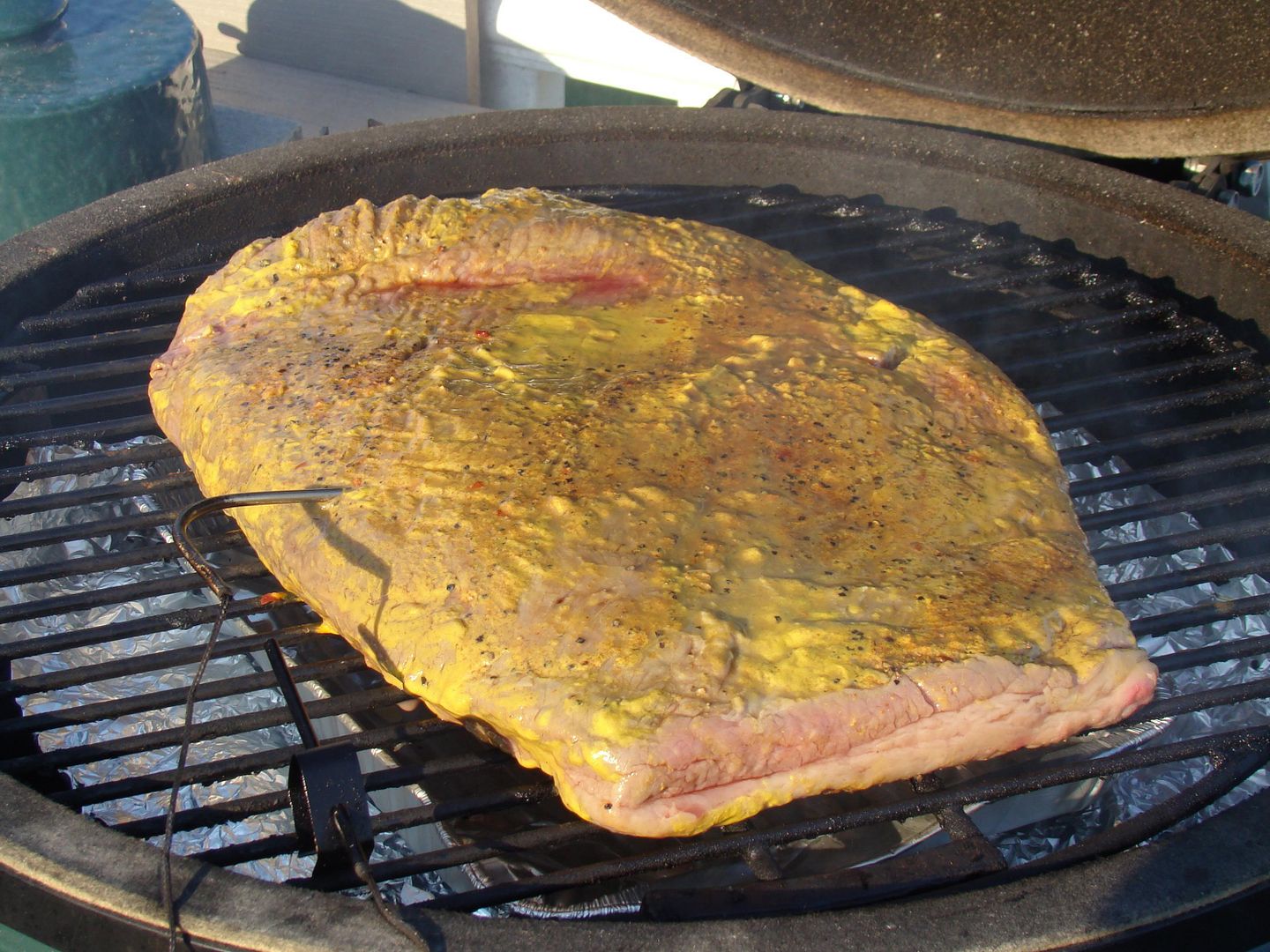 5 hours later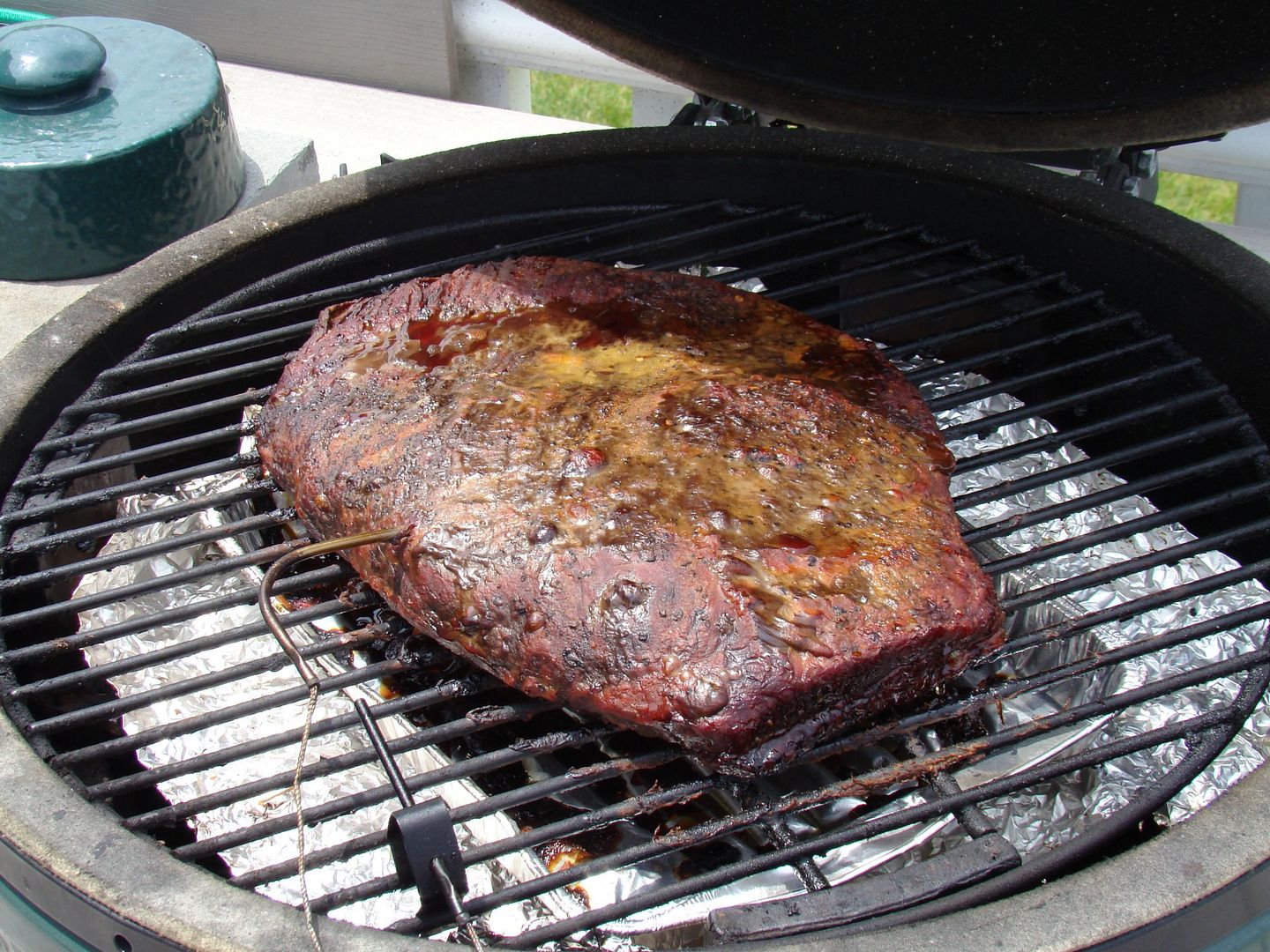 and finally being served. Not much of a smoke ring this time.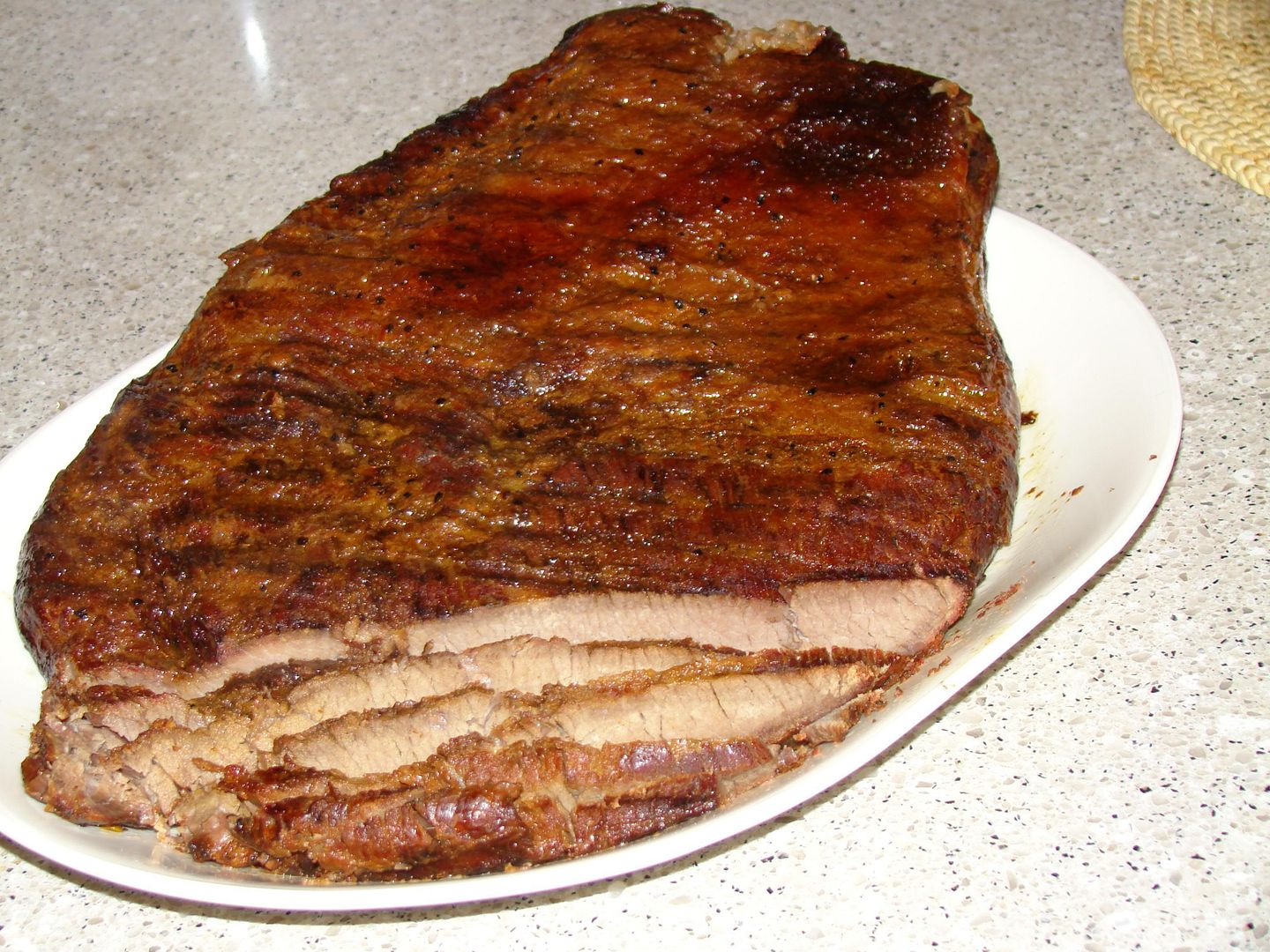 Large BGE
Barry, Lancaster, PA