Almost 2 months ago I posted about a lump charcoal that I had found in a small Latino store in Cape Coral ,
Quebracho Charcoal
. I was wandering yesterday and thought I would check a couple Latino stores closer to home out of curiosity. The first little market had Kingsford briquettes. The second one had this Viva Pancho 100% Mesquite Charcoal. It was $6.00 for 8#, not the best bargain but cheap enough to play with. I have never tried Mesquite charcoal.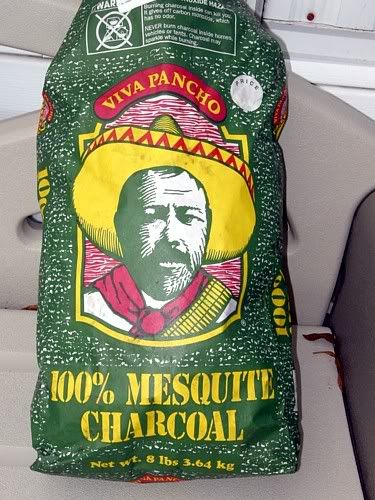 We have ignition . . .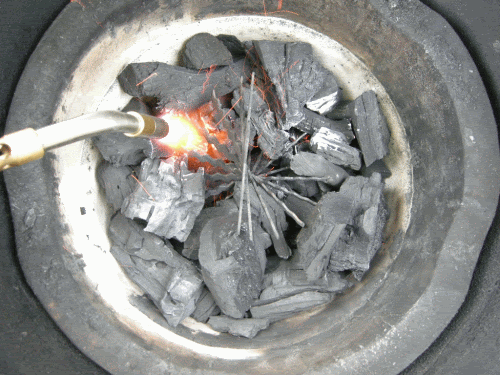 It didn't spark very much on lighting but once it got started it was amazing. It was popping and crackling like a fire place fire made with very dry soft wood. It was a premature July 4th! You can see some of the white fly ash that was prevalent also.
The sacrificial subject, a nice little rib eye. I sprinkled it with a little sea salt, black pepper and course garlic powder.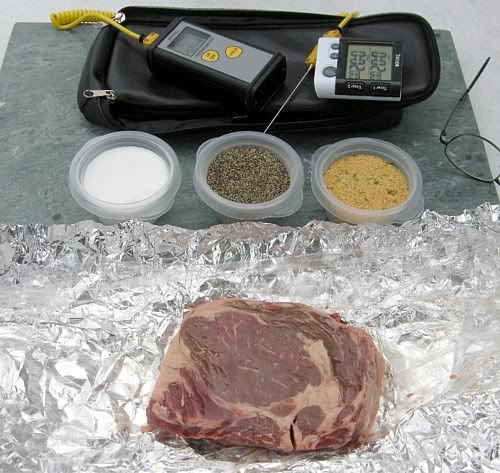 My fire was taking off well and was passing 500° in a hurry so I tossed the steak in and started controlling my temps. You can see some of the white fly ash on the top of the fire ring.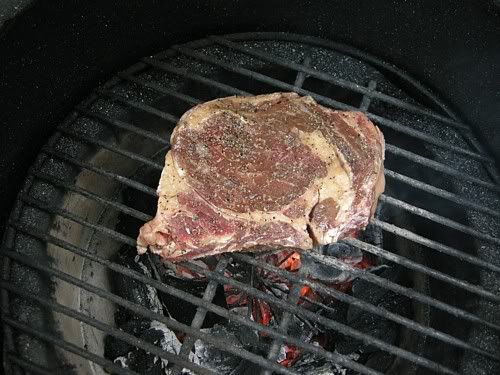 I cut the cook time by almost a full minute a side to be on the safe side and it was already slightly over cooked. This charcoal is HOT stuff.
The grill flavor was fantastic, I didn't use any smoke wood so I could check out the flavor from the charcoal. Aside from being slightly over cooked it was a very good tasting steak with more great grill flavor then I would get from Royal Oak with no smoke wood.
Gator