G'day porks fans!
Well, just like the book says, about 2 hours per pound.
Here's the pics...
Midnight, all rubbed up with some place to go: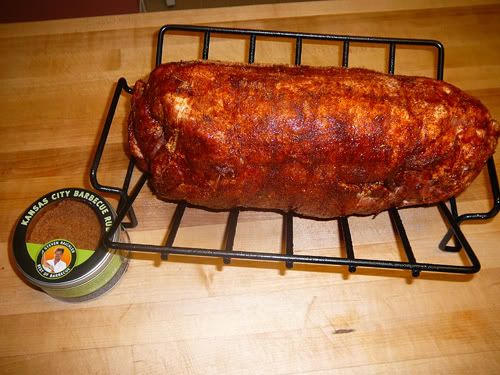 Her sow-ness hit the egg at 12:40am - and there was much rejoicing. :woohoo:
De-egged at 200F around 5pm, then foiled and rested. Here it is when I opened it up (practically falling apart!)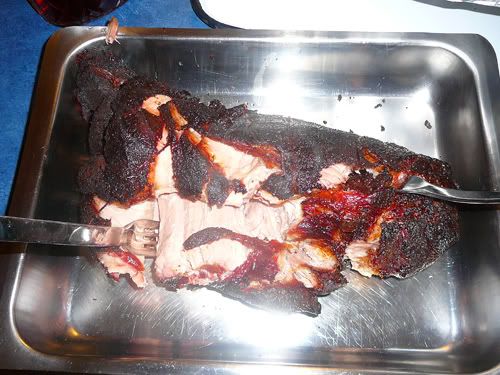 Using two forks, and very little effort, all ready for sammiches! (yes, that is a bottle of crown royal in the top left :P )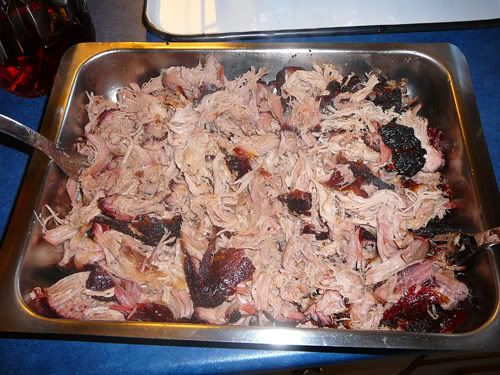 Finally, plated with some homemade salads (slaw and tater) - and there was much rejoicing :woohoo: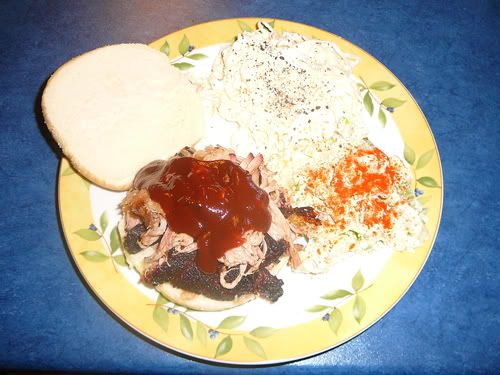 It was perfect. Moist and juicy - the stuff you just can't help picking at even when you're full!
All hail the mighty egg! :side: