I thought I'd try something new tonight. I have had great luck with Beef Back Ribs and thought I'd try short ribs instead. These were not cut into individual pieces so they look like the back ribs. However, they are part of the chuck cut and can be tougher and fattier than the back ribs.
I'm not at all happy with the way they came out. I think we'll take the leftovers and simmer them in a sauce at low temp to see if that will tenderize them a little.
I removed the membrane which was very thick and heavy. I cooked them at 250 for 3 hours then wrapped in foil for 1.5 hours on the grill and then back on the grill unwrapped for another hour.
They look a lot better than they tasted. I'm going to stick with the back ribs.
Here they are at the beginning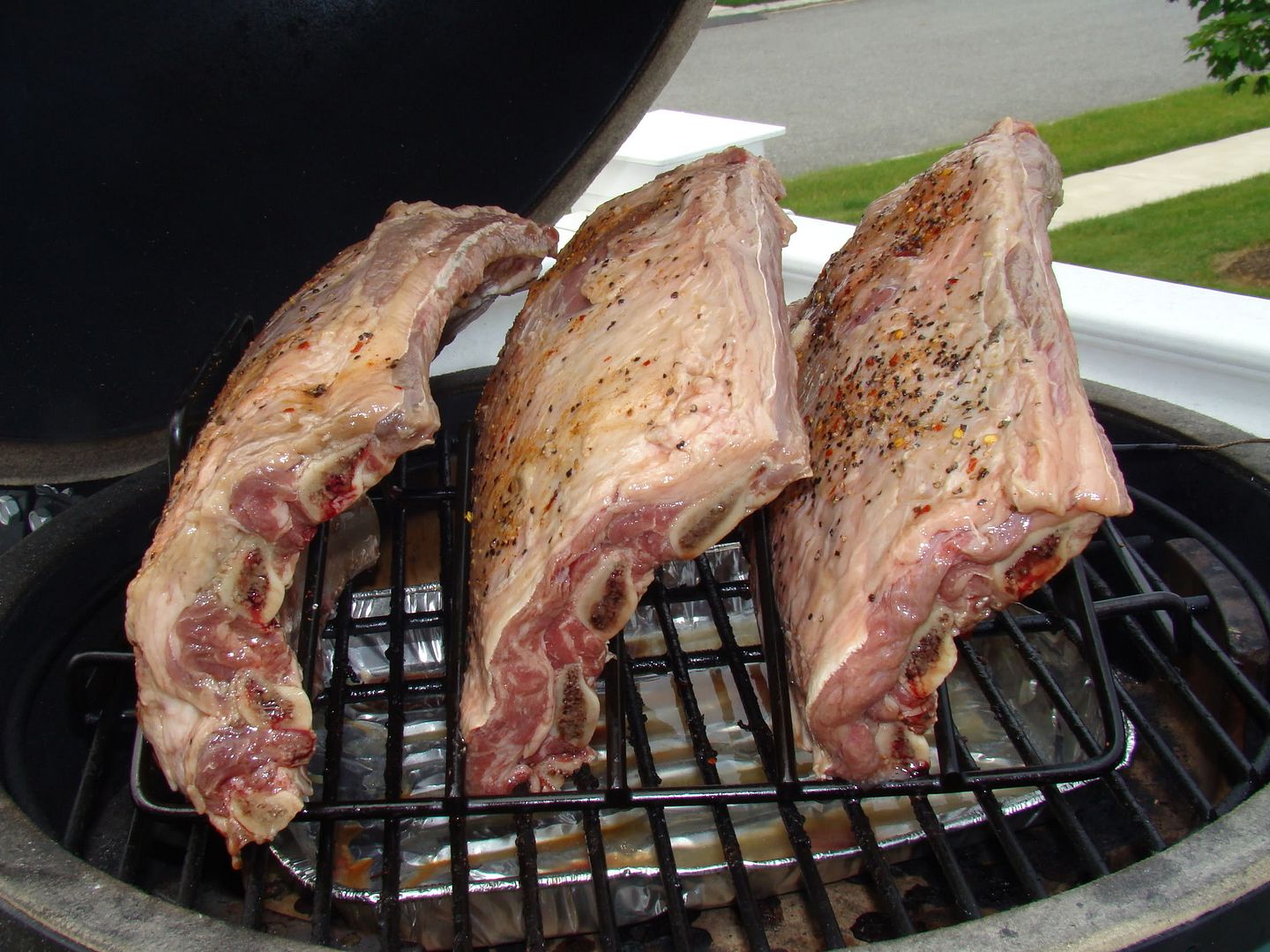 After 2 hours the meat is just pulling back from the bones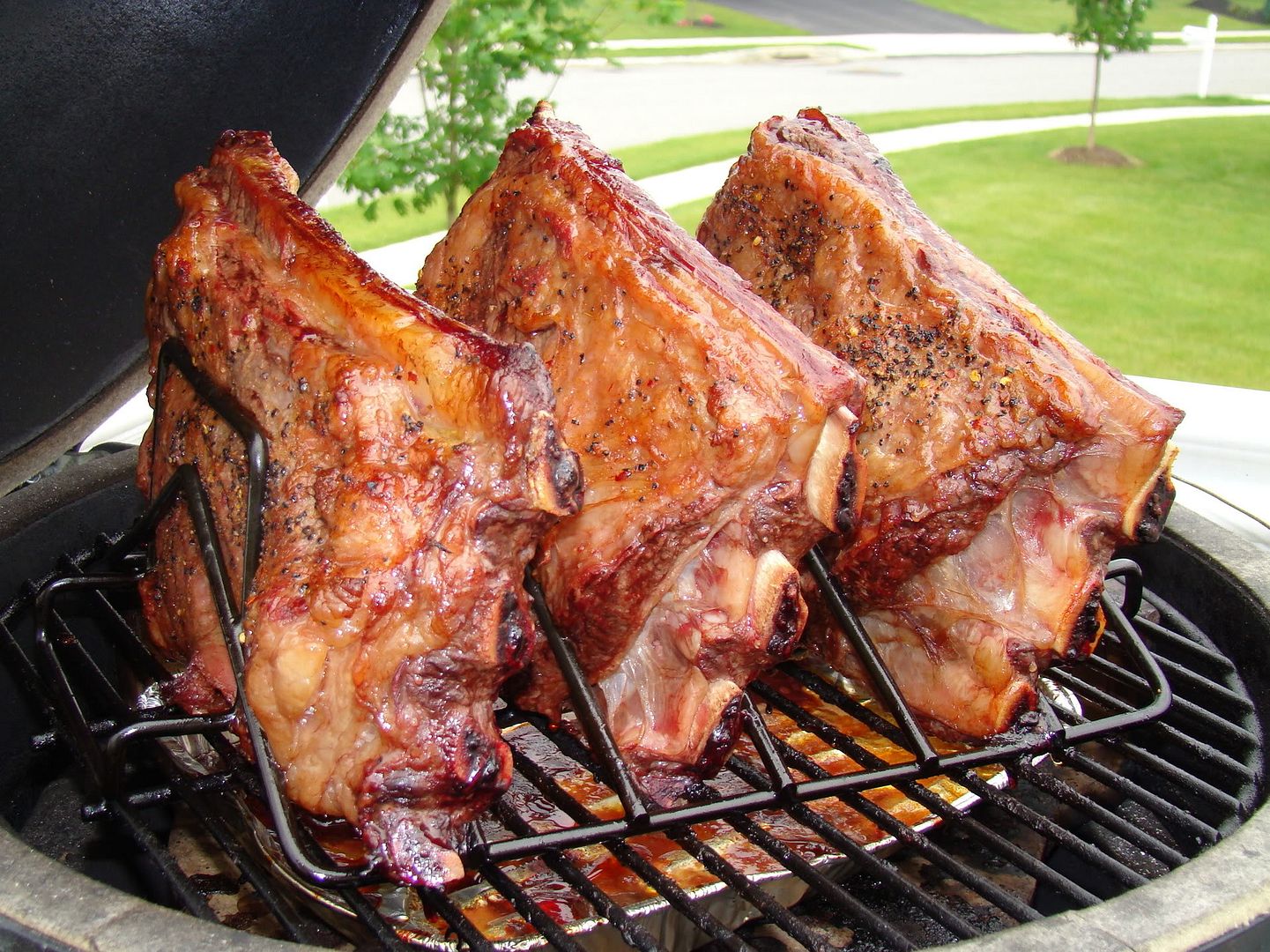 After 3 hours they are ready to be wrapped in foil with some broth
After 5 or so hours, they are 'done'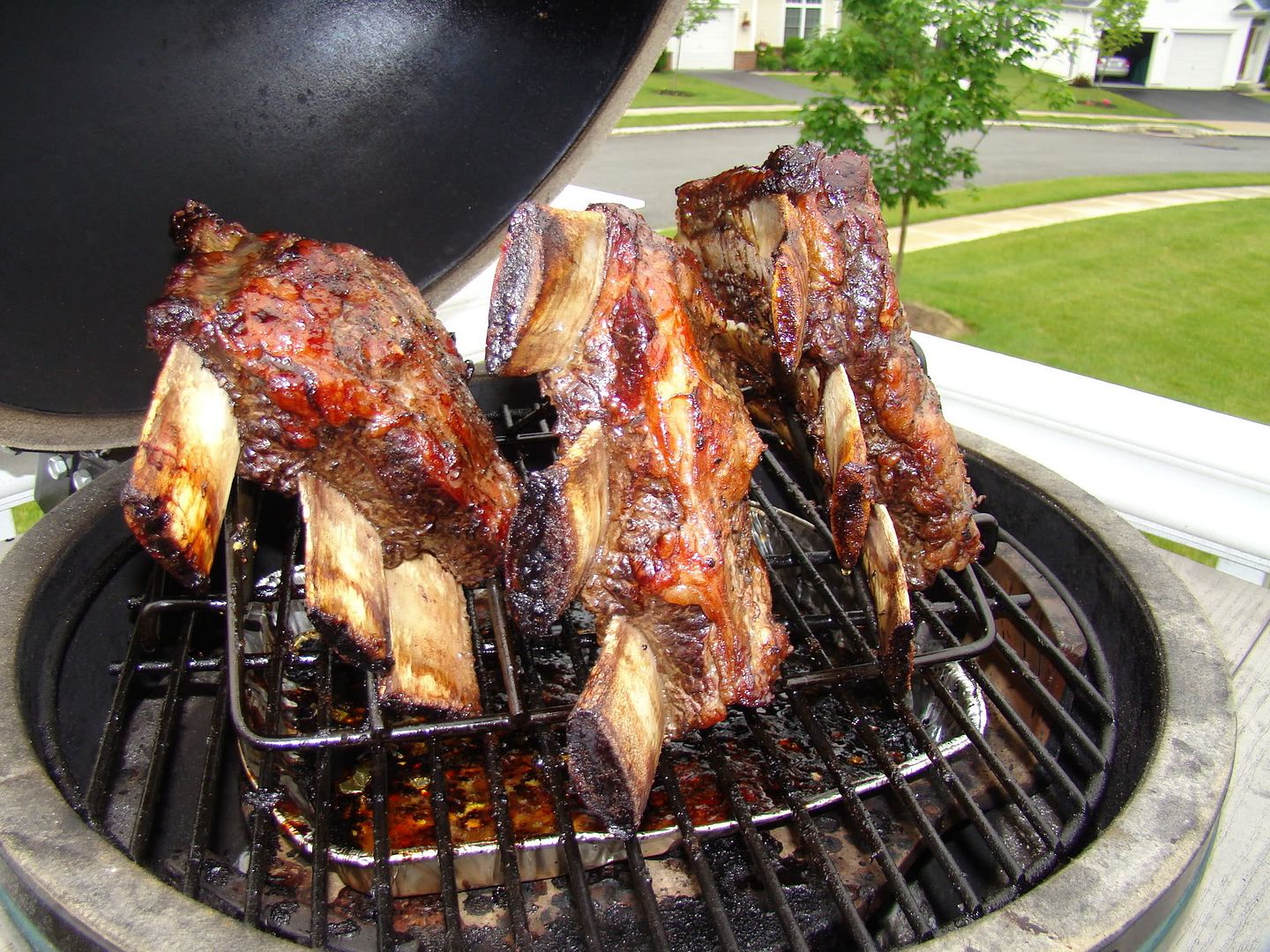 Large BGE
Barry, Lancaster, PA