Here is a fun new one for all of us Spatchcock fans to try.....Leaping Frog Chicken. You will see from the pics, this is appropriately named.
First....the butchery......
Separated the leg skin from breast skin, and popped the thigh joint. Notice, left the thighs attached!!
Next....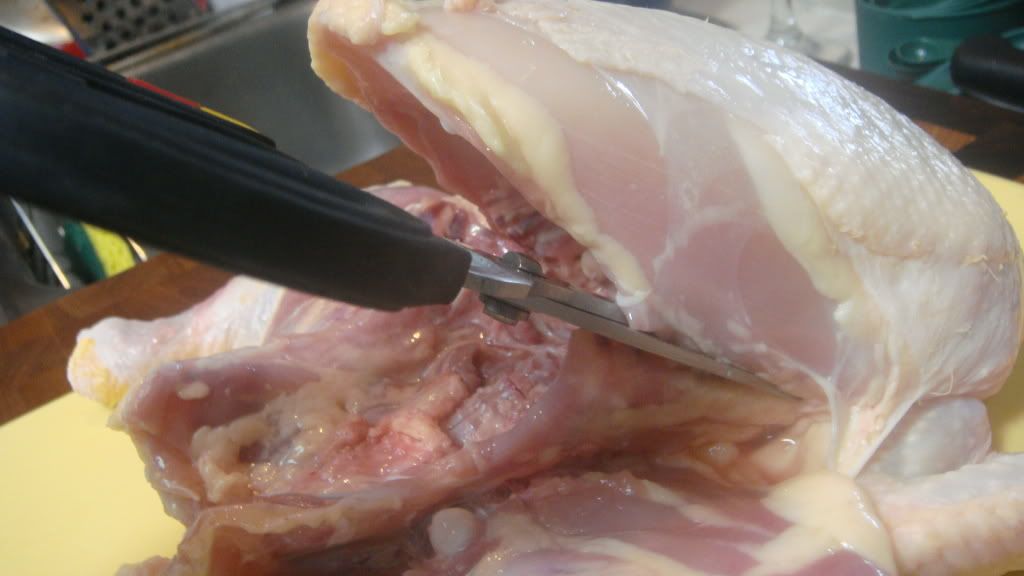 Cut through the rib bones, up to the wings, but left attached at the shoulder of the bird.
Then....flipped the breast over....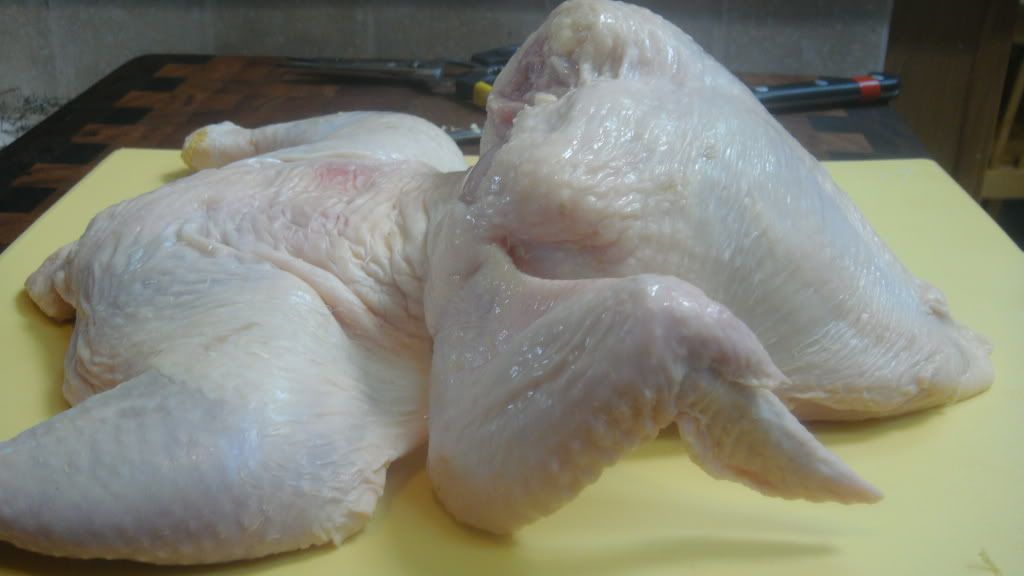 just like opening a jewlery box. Then flipped the whole thing over....
Smashed the breast until the breast bone cracked. It became nearly flat.
Finished butchery......
Then rubbed, inside and out.....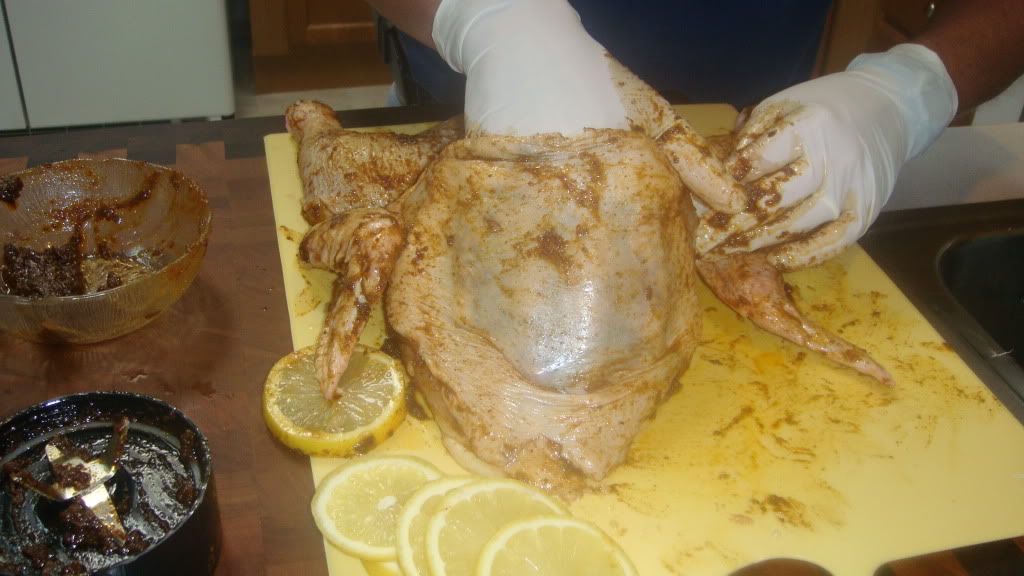 Onto the medium, at 375*, raised grid, direct....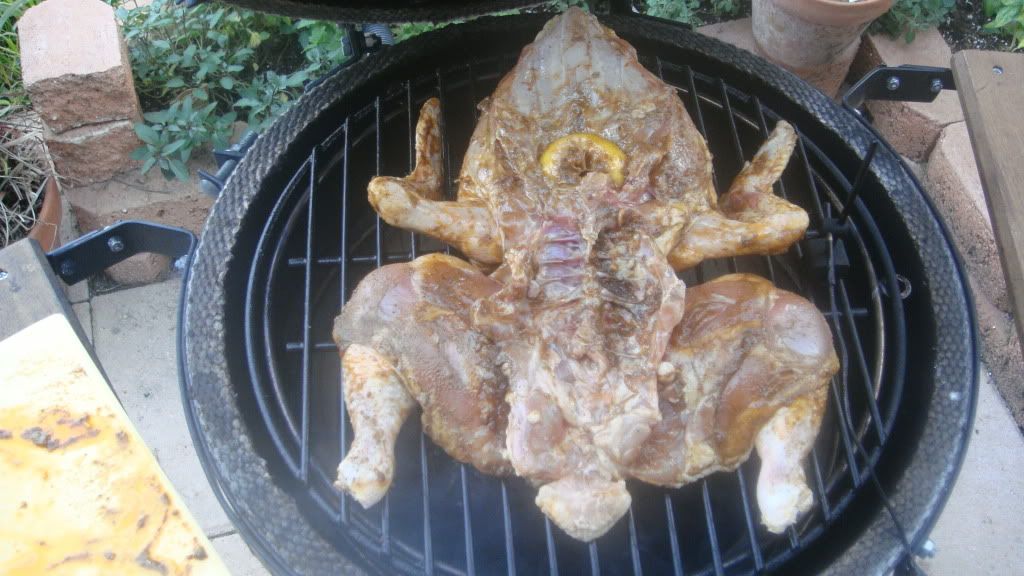 And the finished "FROG"....lol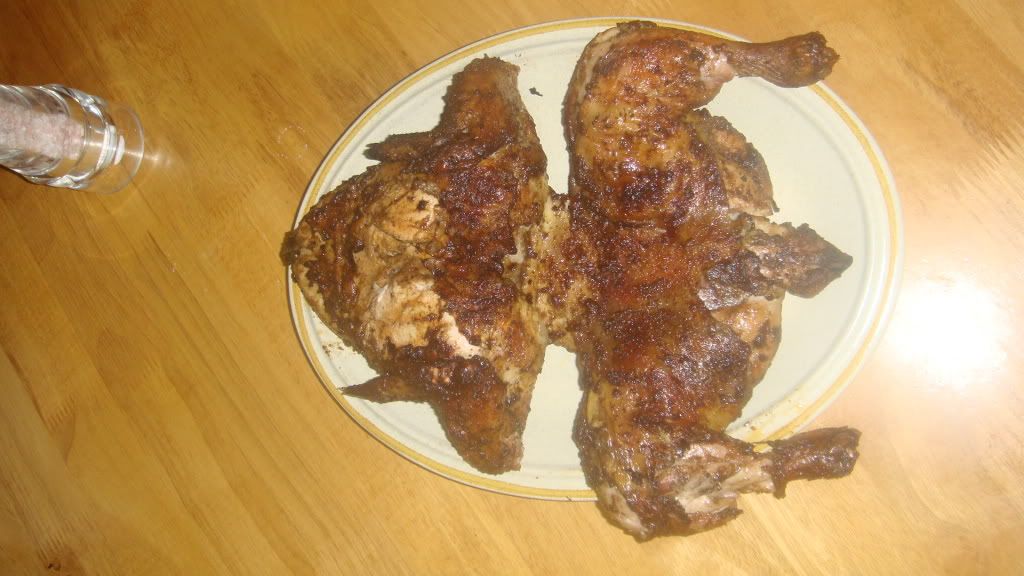 It was a chicken to start, I swear!! :woohoo:
This was the first cook for me with this butchery... which I must add, is courtesy of Gourmet Magazine June 2009. (pg 102 to be specific!) I made some mistakes, which I felt I would share with you.
I should have gone hotter for the skin side down on the original sear. Also, with this butchery, use a big spatula, not tongs. There is a recipe provided in the magazine that I followed pretty true. But...I would add lemon juice to my wet rub, not lemon slices under the skin! :blink: Kept the skin way too wet, and tore. :S I did skin down the first 10 minutes, I would up that to 20 min. Then I would finish bone side down. All in all, easier to butcher than a Spatchcock! And the rub was excellent....again, add lemon juice to the rub, and forget the slices under the skin.
The whole cook took a bit more than 1 hour, but could have been quicker (and better) at 400-425*.
Just my thoughts, and I am stickin to 'em! Have fun with this new cut!!
We will post a slide show of the butchery on Bubba's site tomorrow.
It will include step by step photos. I abbreviated for the forum.
Have fun, everyone!! RIBBIT!!! :laugh: