I took both the top and bottom bands off yesterday to realign a few things, and I'm not sure what the problem is with the position of the hinge in the back: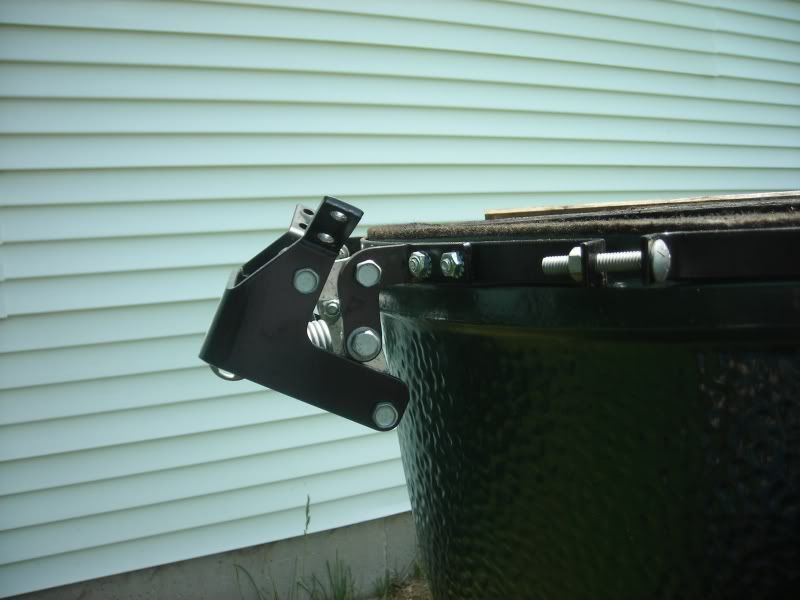 The two holes on each side of that that need to be parallel to the band so that when I put the top band back on, I can screw them in. The springs look like they need to be almost 70 degrees or so from where they are to make that alignment happen, and I can't move that hinge to that position by pushing it.
When I bought my Egg it was partially assembled, so this is my first experience attaching the bands. I feel like the problem is with the springs and I didn't want to mess with that before consulting the experts.
Thanks for any help you folks can give me.