Grilled up boneless Bourbon chicken and Bourbon Pineapple tonight. What a great meal, wife was real happy and thats all what counts. :laugh: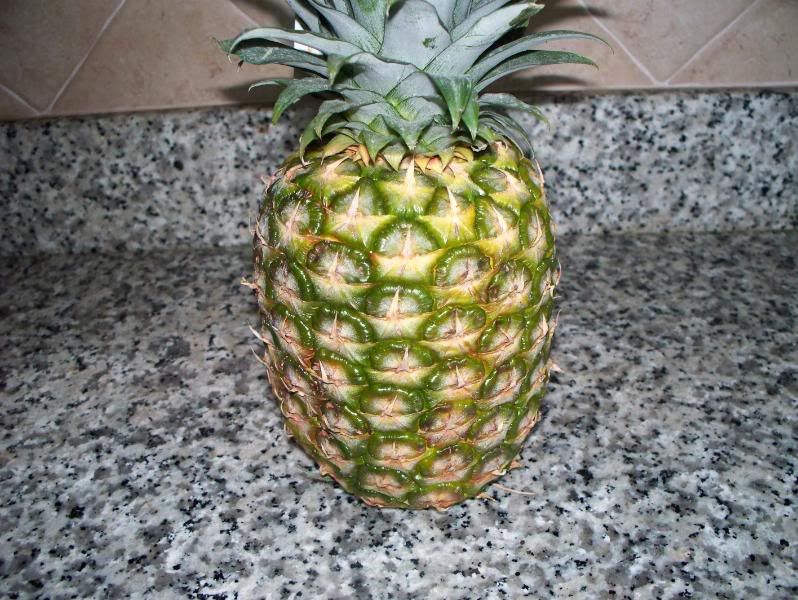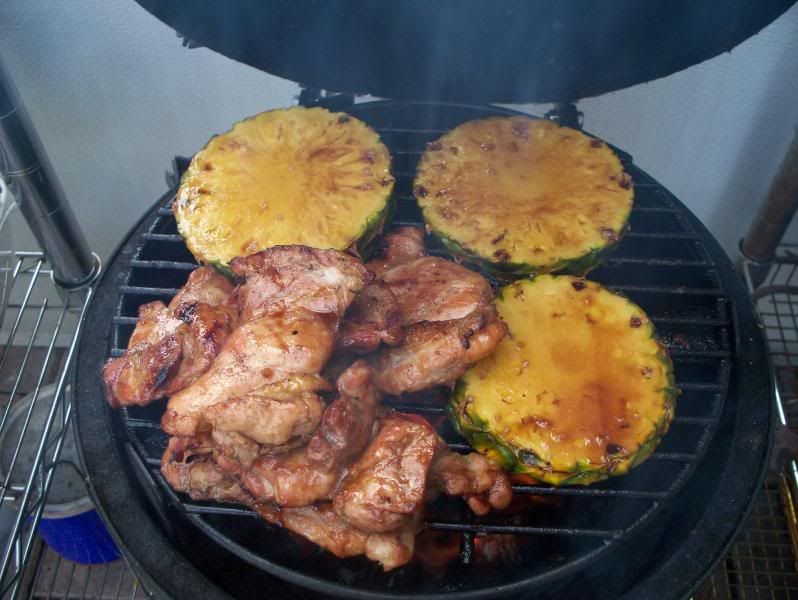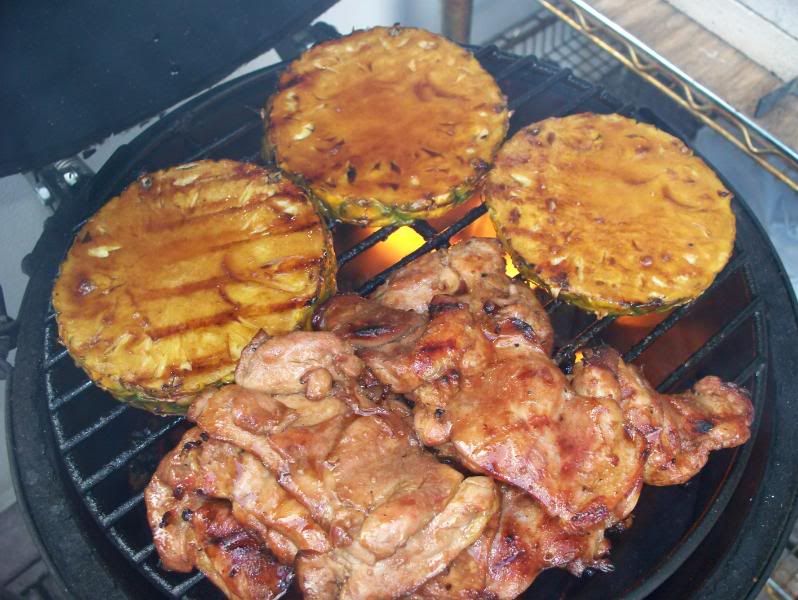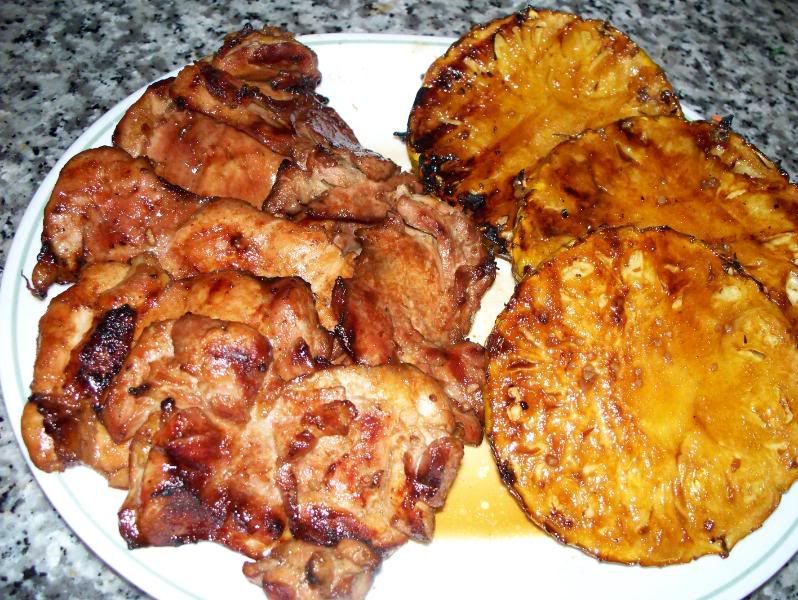 Bourbon Marinade:
•1 1/2 pounds chicken thigh meat
•3 tablespoons olive oil
•1/3 cup light soy sauce
•3 tablespoons red rice vinegar or red wine vinegar
•3 tablespoons good bourbon whiskey
•3 tablespoons raw sugar, or to taste (up to 4 tablespoons if desired)
•1 green onion, washed and cut into thirds
•2 Teaspoons Ginger
•3 cloves garlic, crushed
Marinate the chicken atleast 4 hours, recommend over nihgt, the pineapple 1 hour.