I decided to finally put a new gasket on one of my eggs last week. (I burned off the original with my first fire, moments after I finished assembling it!)
I purchased replacement gaskets immediately (May 2006-ish) and never installed them until now. Hopefully these pre-"bad glue" gaskets will work out okay!
During the removal of the charred gasket remains I came across the following lettering on the dome lip.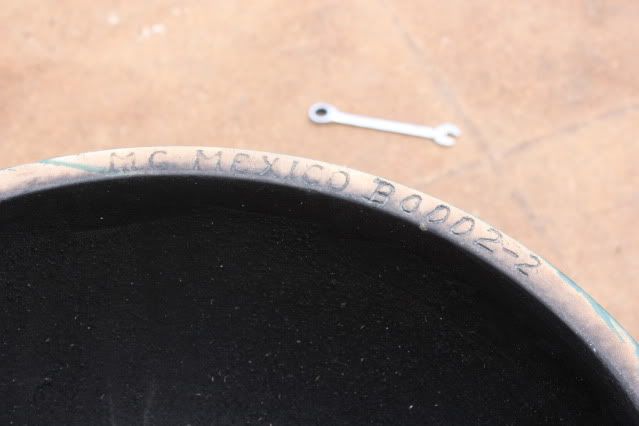 Anyone else see this and/or knows how to interpret these? Is this a "born on date" for my baby? If so, I may have to put it on my calendar for a special annual celebration! :laugh: