Surf & Turf with Crushed Taters and Steamed Zucchini! Here's some pics of our Mother's Day dinner, it was awesome!
Filet Mignon and Lobster tails!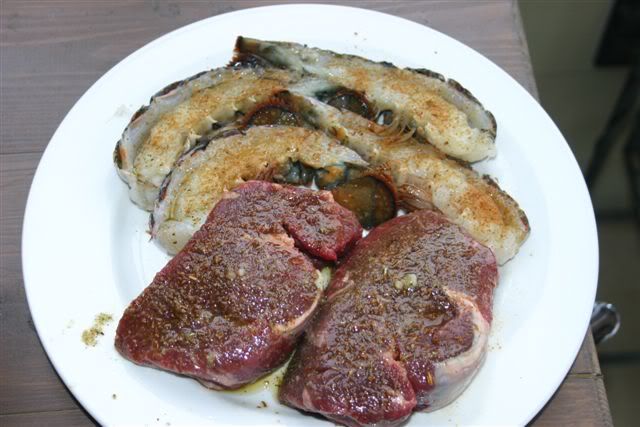 Filets and Lobster Tails were brushed with Olive Oil infused with an herbal blend of seasoning. Filets were seared for 2 minutes per side at 600 then temp dropped and Lobster tails added and cooked aan additional 7-8 minutes!
Crushed Taters and Steamed Zucchini!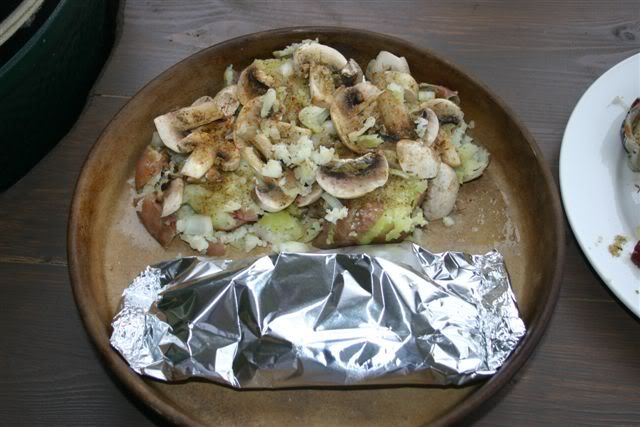 Crushed Taters were drizzed with the same olive oil herb mix, the zucchini was steamed in Italian Salad Dressing.
The Perfect Meal!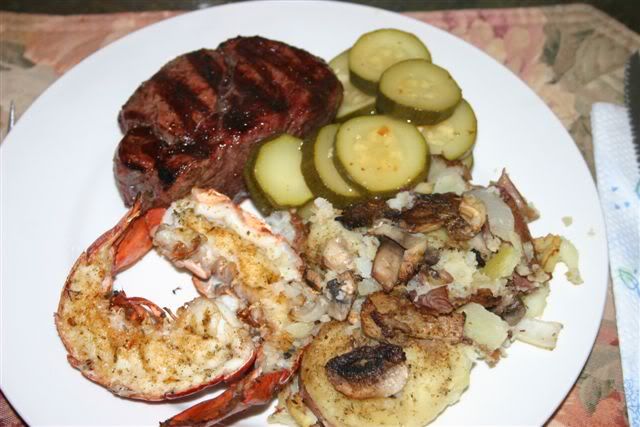 I love it when a plan comes together!
Hmmm it sure was good!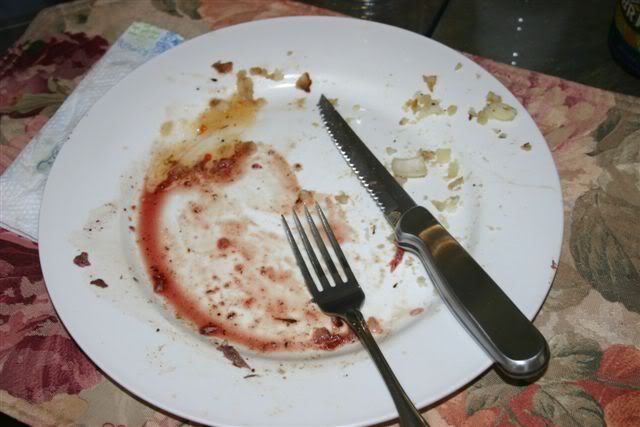 Nothing left after a perfect meal!
Clean-up sure is a snap when everything is prepared in the Egg!
Thamks to those who provided suggestions on the preparation of the meqal, you help is always timely and very appreciated!