I know this was not one of the larger fests, but it was my first, and I had a great time! The weather could have cooperated a little more, as it was a bit cool and windy most of the day. I met lots of people that share my obsession with egging, and also met several new egg owners who seemed very happy with their new rigs.
Getting set up
Doug Ashmore making an announcement. He and his wife Laurel are the owners of Smokn' Buddies and were excellent hosts.
And of course, you don't do anything in Nebraska without including Cornhusker fans.
Here's one with me, Rich and his son Austin. Rich was cooking ribs for the first time on his new LBGE. They came out great!
The rest are general shots of the going's on. I was lucky enough to cook next to Doug's Competition partner John. All in all, it was really a good time. I'll be back again next year!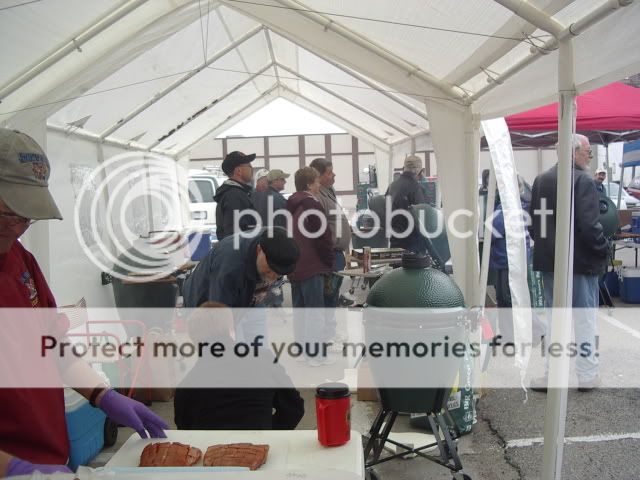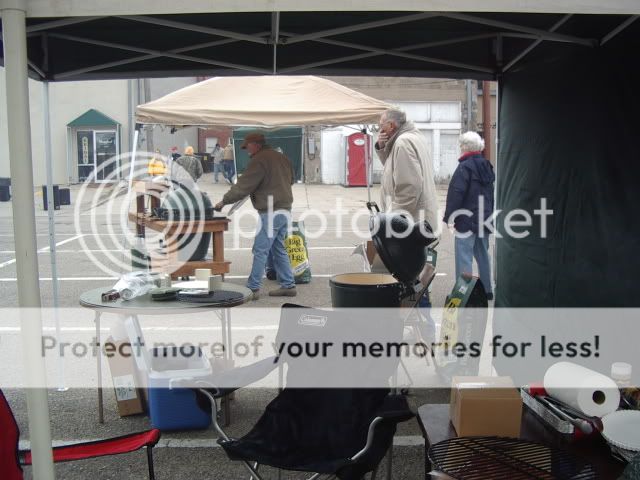 fc