HOWDY ALL!!
Tried pizza again, I did it with the plat setter and stone all nice and really hot, and then stuck pizza on and only look at it from the top, until it is done,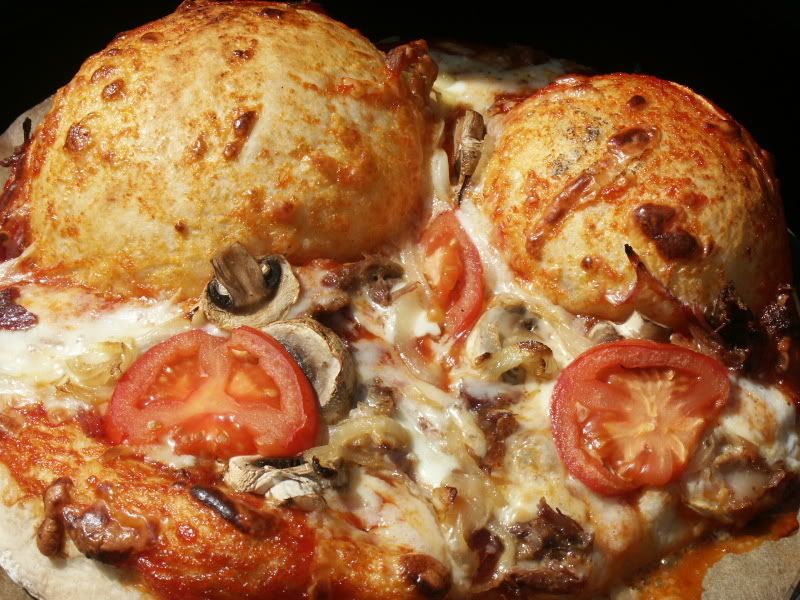 it wasn't pretty, but it sure tasted great!!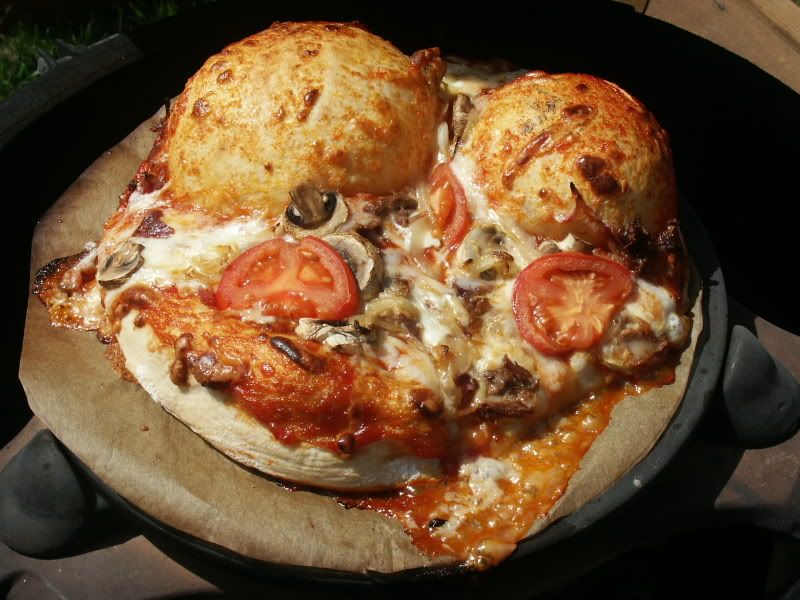 This method is working better than my tries before.
I am trying to keep myself from the piles of ingredients, but it is hard not to.
Thanks again for all the help.
Bob