Went to Sam's and picked up a few babybacks this morning. Got the XL going while I removed the membranes, coated with yellow mustard. Rubbed 6 with DP Dizzy Dust and the other six with JH Pecan.
Set up
Took out the fire ring, mixed pecan chips throughout and put in a couple large pieces of pecan. Lit using the stikester oiled twisted paper towels - haven't lit the Eggs any other way for several months.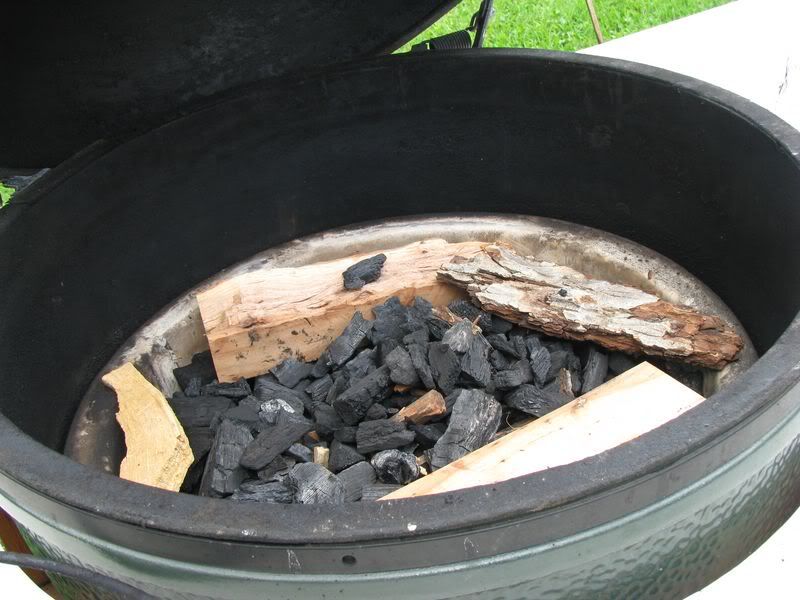 Platesetter legs down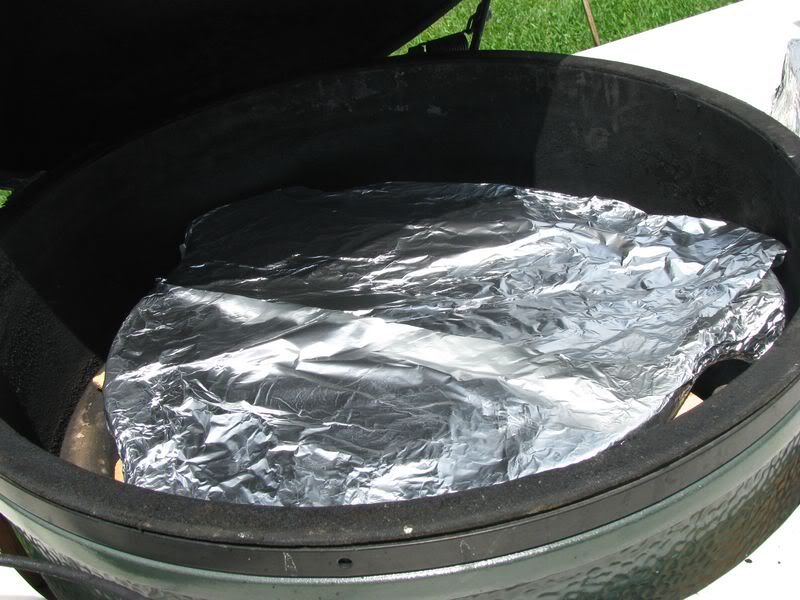 One inch drip pan and grid along with old PS legs from busted PS to support second level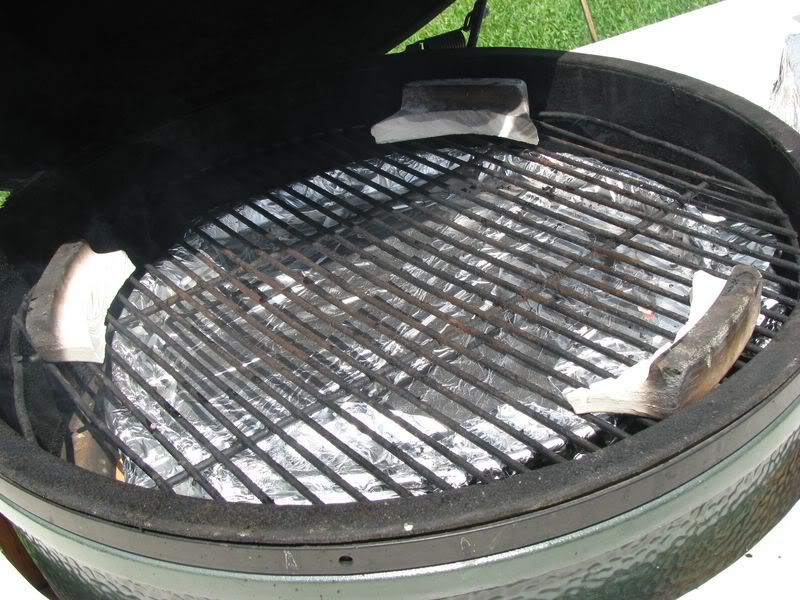 First level of ribs
Second level of ribs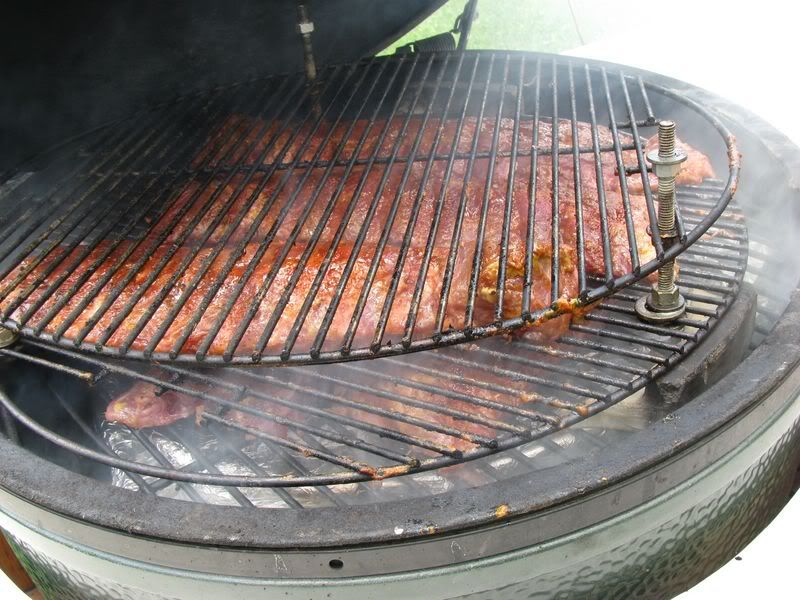 Third level of ribs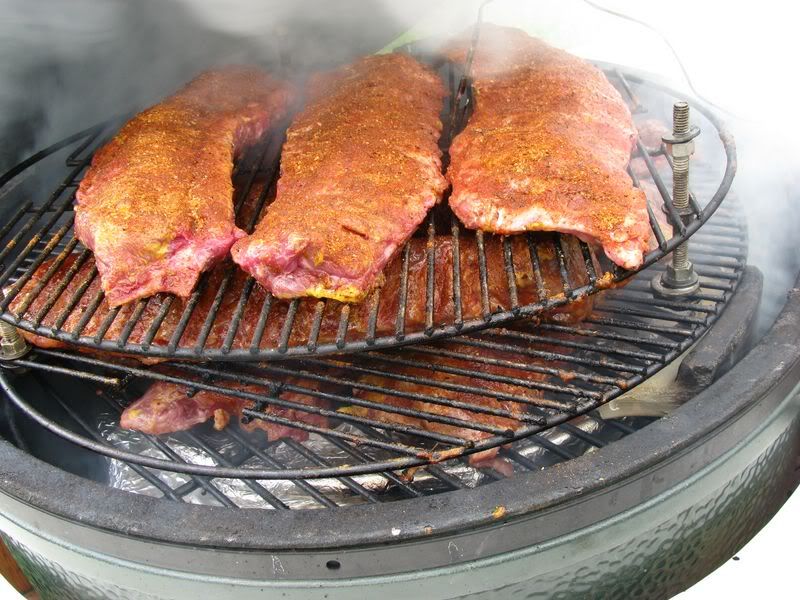 Fourth level of ribs
The guru kept the dome dome pretty steady at 235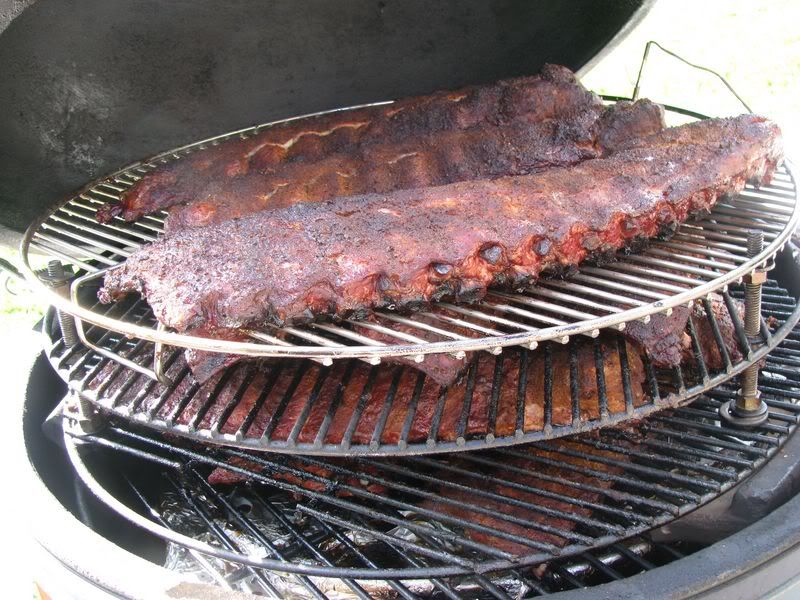 Sauced them one layer at a time and then pulled them on 15 minute intervals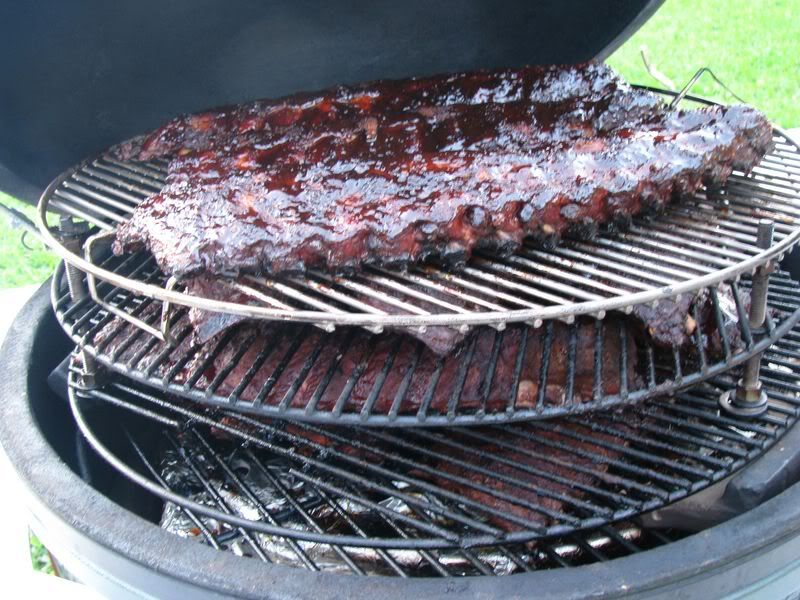 Tong Test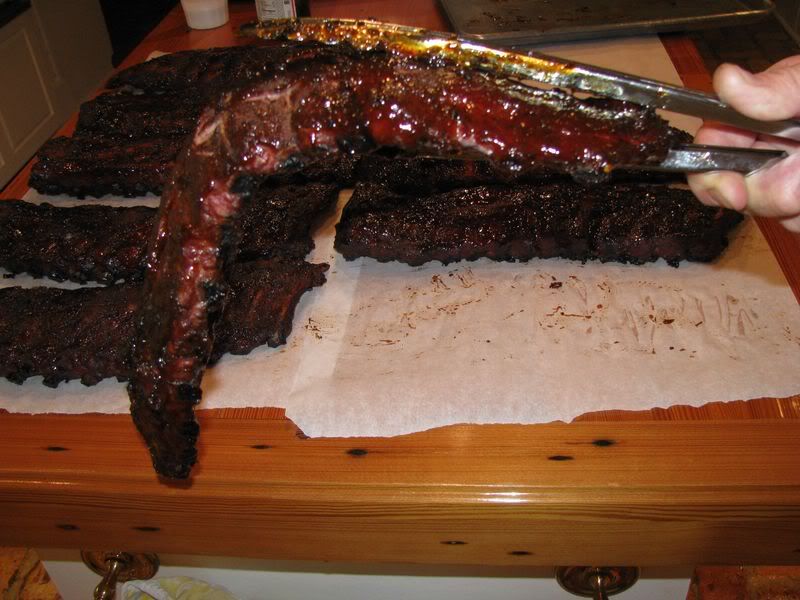 Sauced 6 with 50/50 Sweet Baby Ray's and honey and 6 with Blues Hog (some are a little shorter than others
) One rack already hit the road when one of my nephews came by.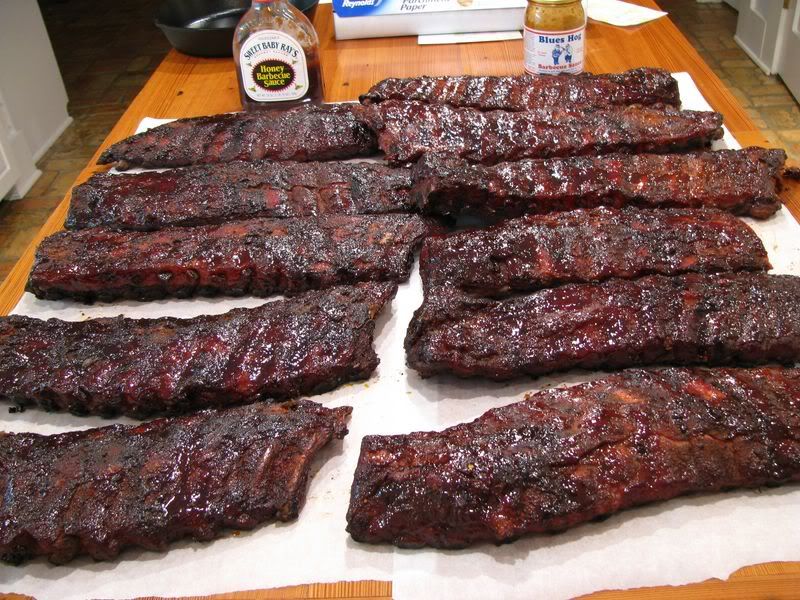 Hard to pick which were better - all good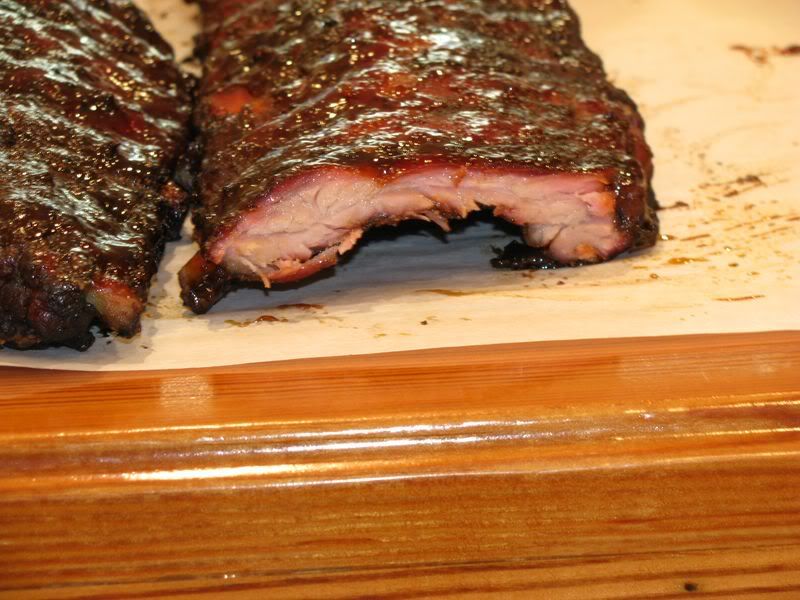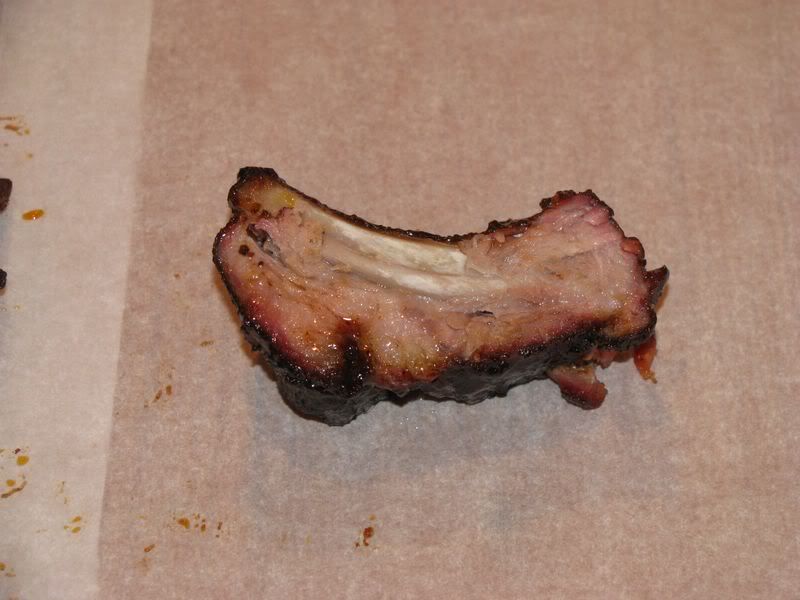 Didn't move them around or spritz. All of the racks were independent (not touching anything side to side or top to bottom). Nice to have the extra acreage when you want it.
Feeding da hood like Pat