Morning All:
Took the new small to my son's house this evening for a gathering and cooked ABTs & Shrimpburgers.
Did these a little different...After splitting and cleaning the peppers, I put a slice of swiss cheese, then most of them a piece of leftover tri-tip from Thursday, four had a piece of shrimp and six had some rib meat. This was then topped with a slice of Asiago before wrapping with the bacon. On the ones with shrimp I sprinkled some DP Pineapple Head and the others got either DP Shaking the Tree or DP Raging River.
Here we are with a fully loaded grid of ABTs...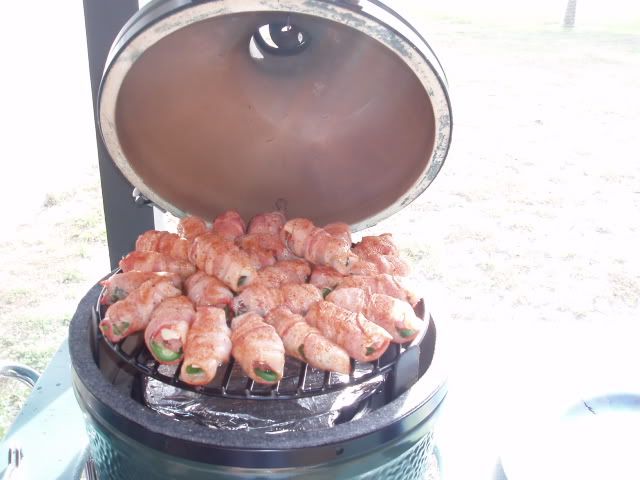 Still learning the "ways" of the small, so a few of them got a little "well done" but overall I really liked the results. With the swiss on botton and Asiago on top, not much cheese oozed out.
I used my platesetter from the mini in the small and it worked nicely. Took it out and did the shrimpburgers...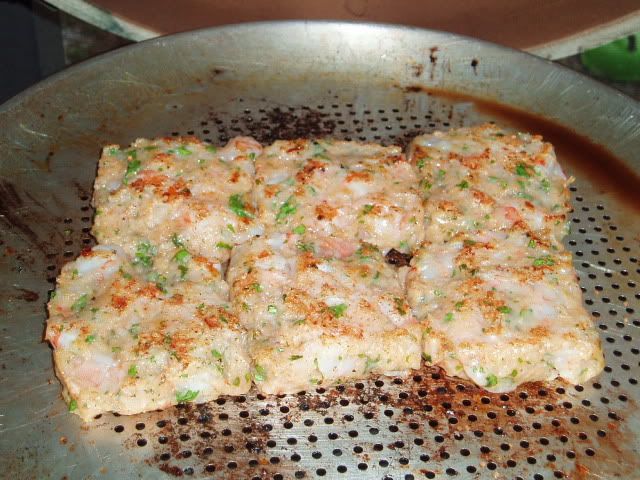 and ready to serve...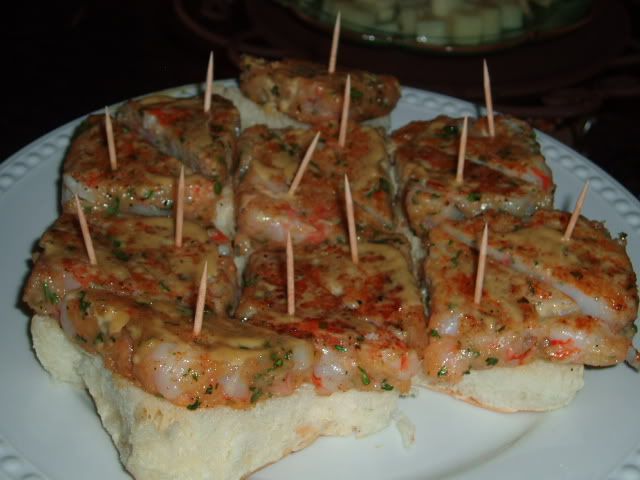 The ones I did in Ocala had DP Shaking the Tree mixed into the shrimpburger paste and then sprinkled with Pineapple Head. Tonight I used only the PH. They were very good, but a little too sweet. Having the little bit of pepper flavor was better in both mine and Egghatter's opinion.
One more pic...I keep telling my son to grab one of these one day to see how it turns out on the Egg, but the daughter-in-law just won't let him...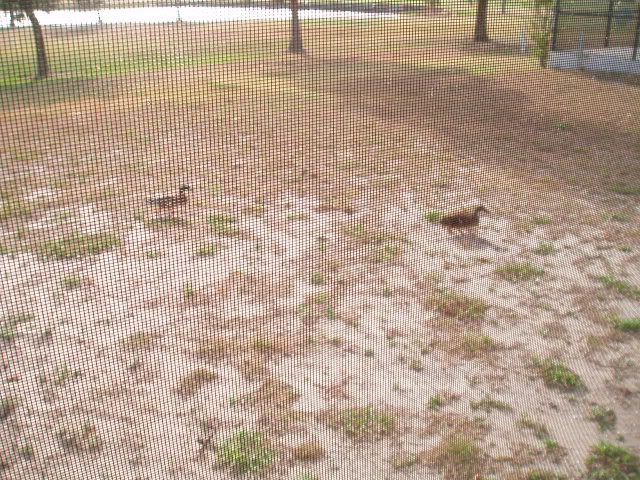 these ducks are all over the place behind his house.