Had a hankering for steak. So with the reducing ring for the XL I thought I'd give it a shot.
Start with the ring about half full of lump. Light it and then add about another hand full or so.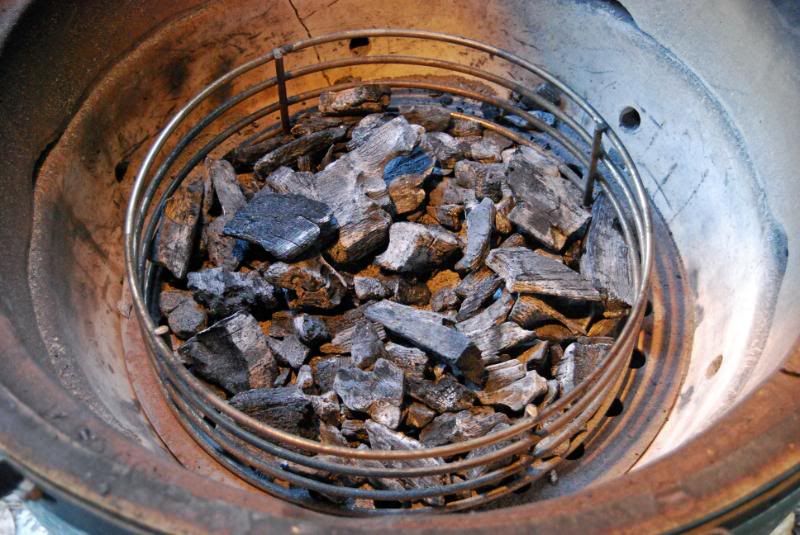 Top it off with the CI grid from the MED.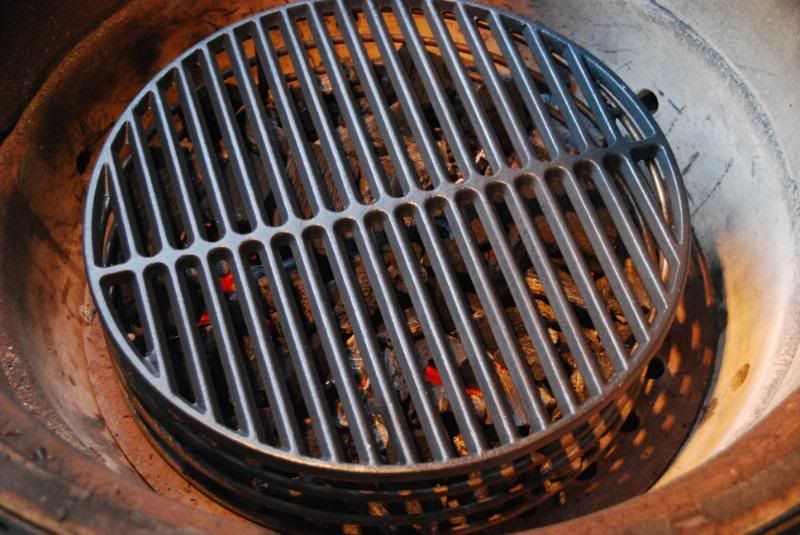 Wait for it to get hot.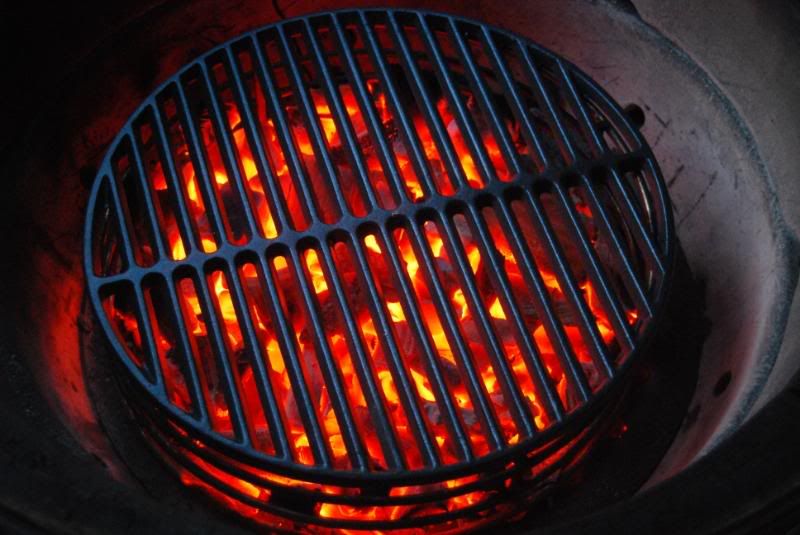 Add the wife's Hereford filet
Wait 45 seconds and then rotate. Wait another 45 secs and then flip.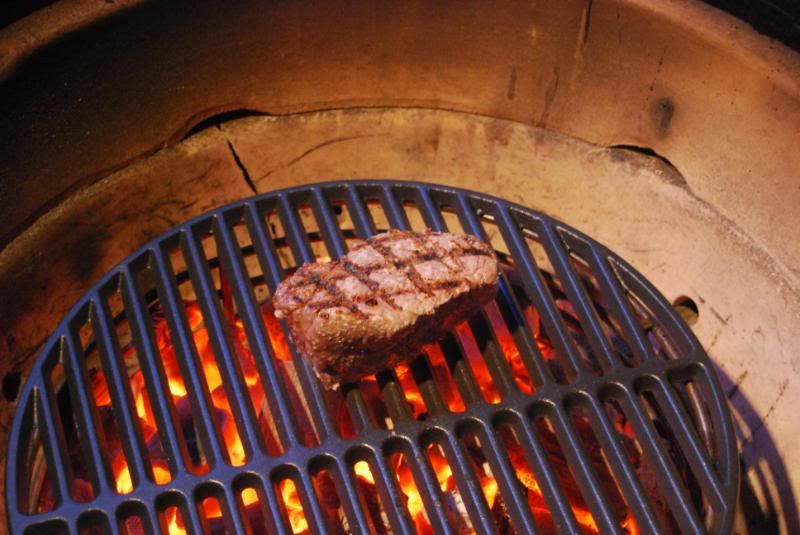 Add my Hereford ribeye and repeat the process.
Once all the searing is done, add the flip ring and the 21.5" grid and get those steaks up to roasting height.
Roast at 475*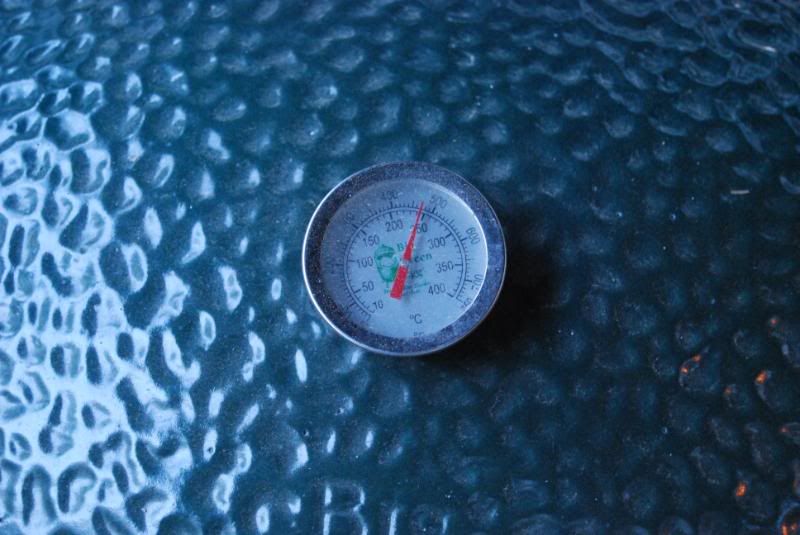 Then pull the ribeye at 125*. OOPS too busy taking photos, temp got away from me by four degrees.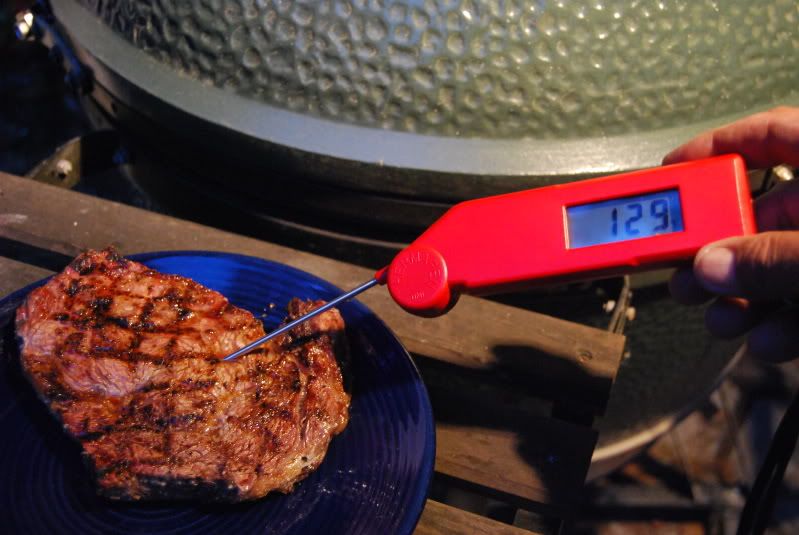 Let the wifes' finish to 135* as she likes hers' a little more med well. Allow then to rest and serve with some twice baked and a ceasar salad. MMmmMMMMM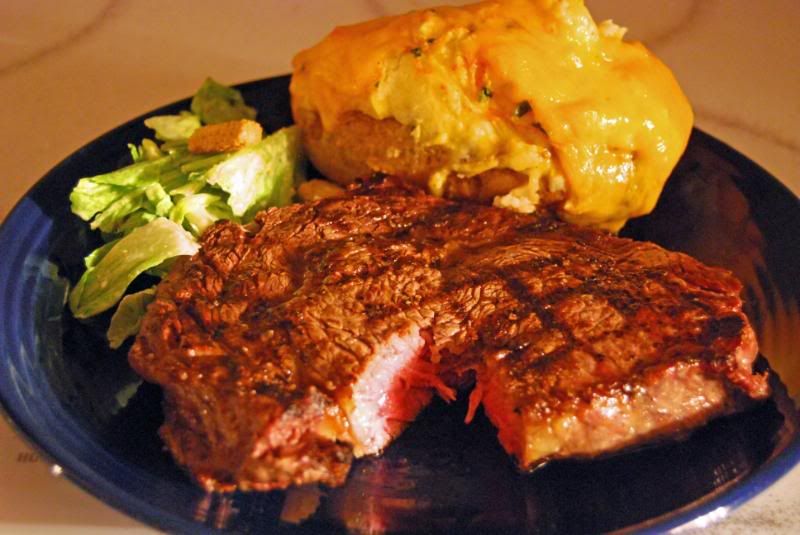 Almost forgot the beverage of choice.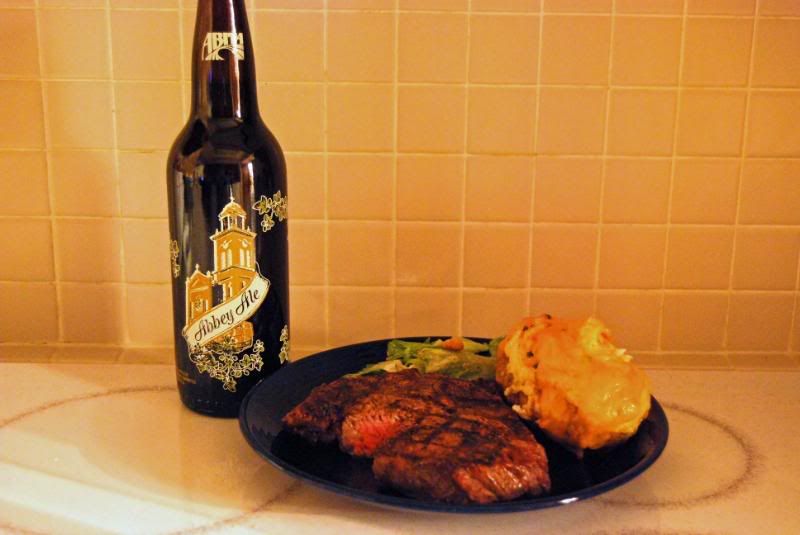 Probably the best steak I have cooked yet. Not sure if it was the method, BGE, or the anticipation of a much wanted steak; but it was one of my better cooks. Wife was extremely happy too.