LC gave me a 7 qrt Lodge DO for xmas. This is the first time we have ever used a DO on "Ole Lady". First a quick call to the master of DO, Grandpas Grub. After some helpful tips, LC and I were off to the races. When she was 10 years old, an old Portuguese woman named Florence, showed her how to make this soup. (God rest her soul) Caldo Verde or Green Soup is made with fresh choirizo, linguica, and chuck roast. 2lbs of kale and lots of other stuff. We will be making this for the meet and greet in Ocala and will share the recipe after.
Get the egg up to 450 deg with spider.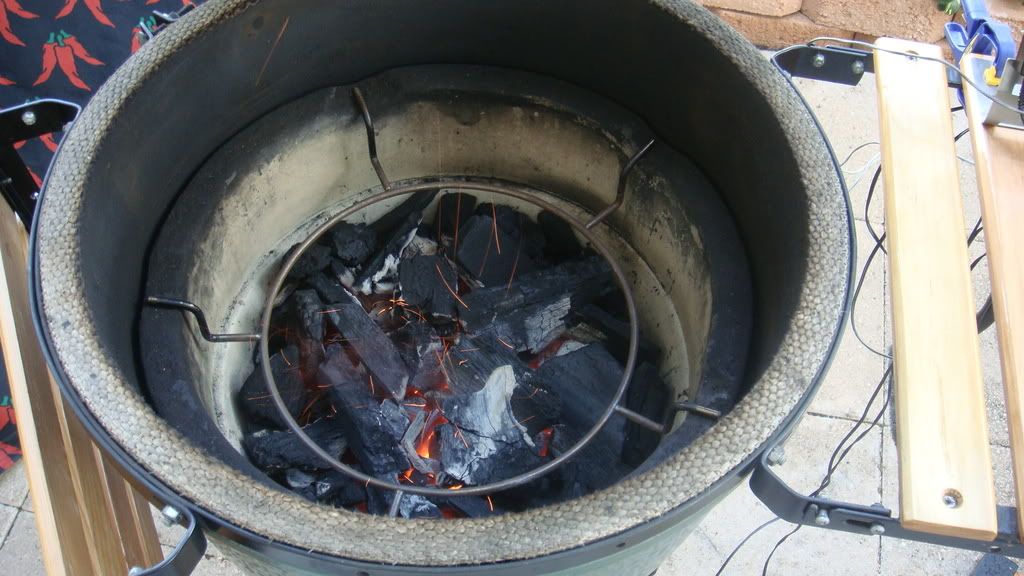 Add the chuck to sear.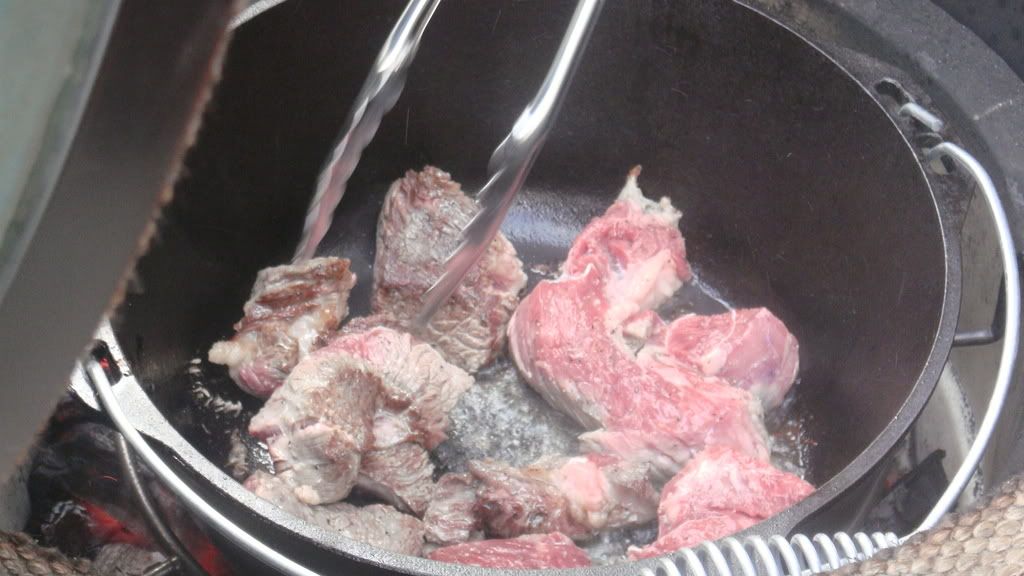 then the choirizo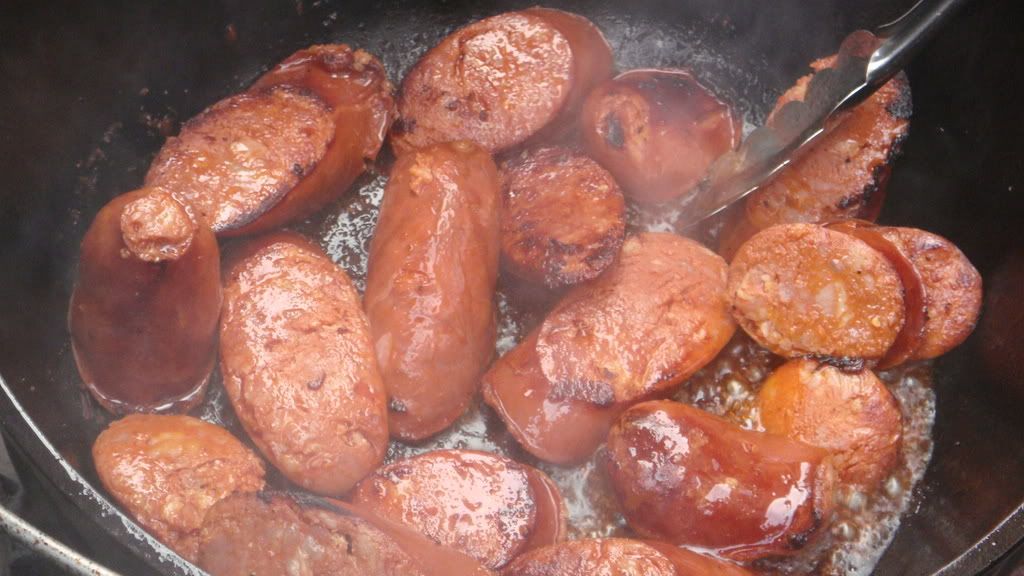 add other secret stuff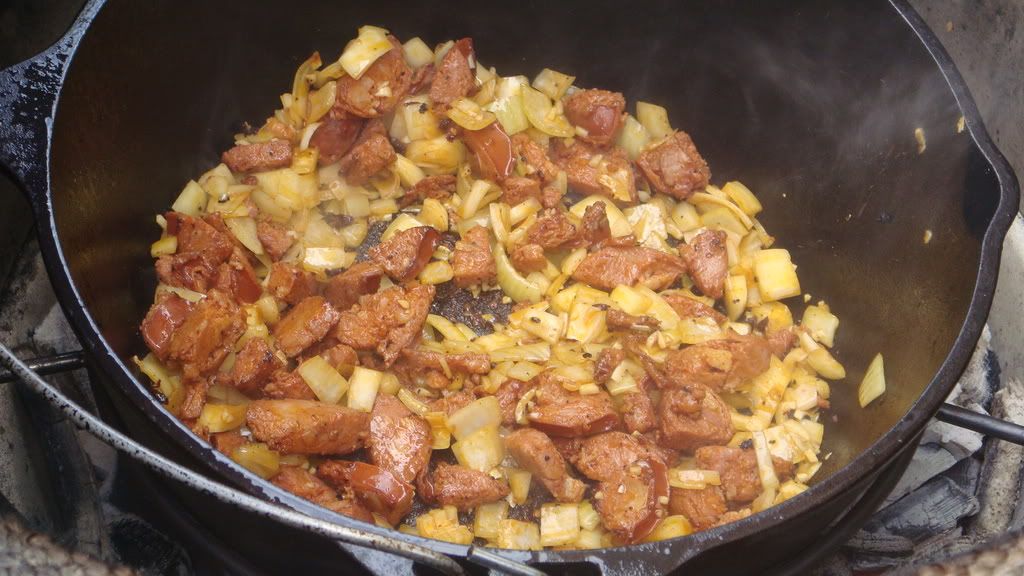 2lbs of Kale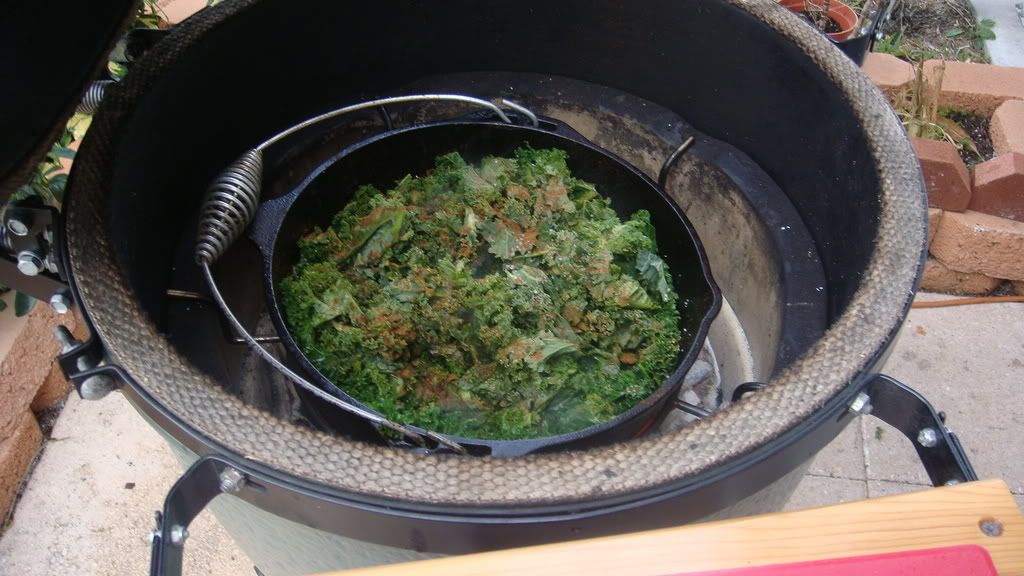 flip the spider with legs down and bring to simmer. Egg was kept at 300 deg. We kept the lid on for the first 45 minutes. Added some wiskey chips and let smoke for 30 minutes.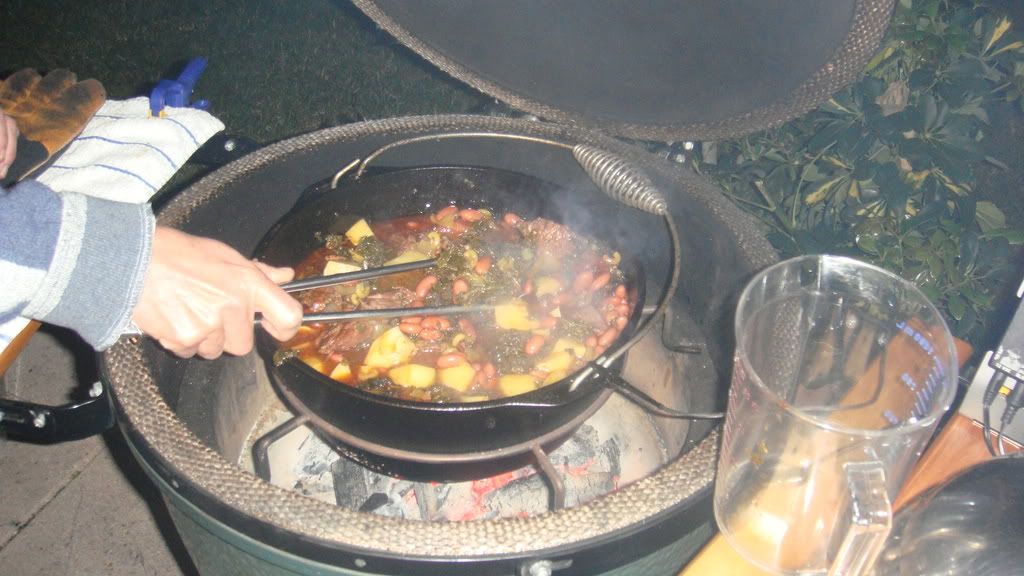 Covered for the last 30 minutes and then served.
Gee, what should I drink with this?
You guessed it...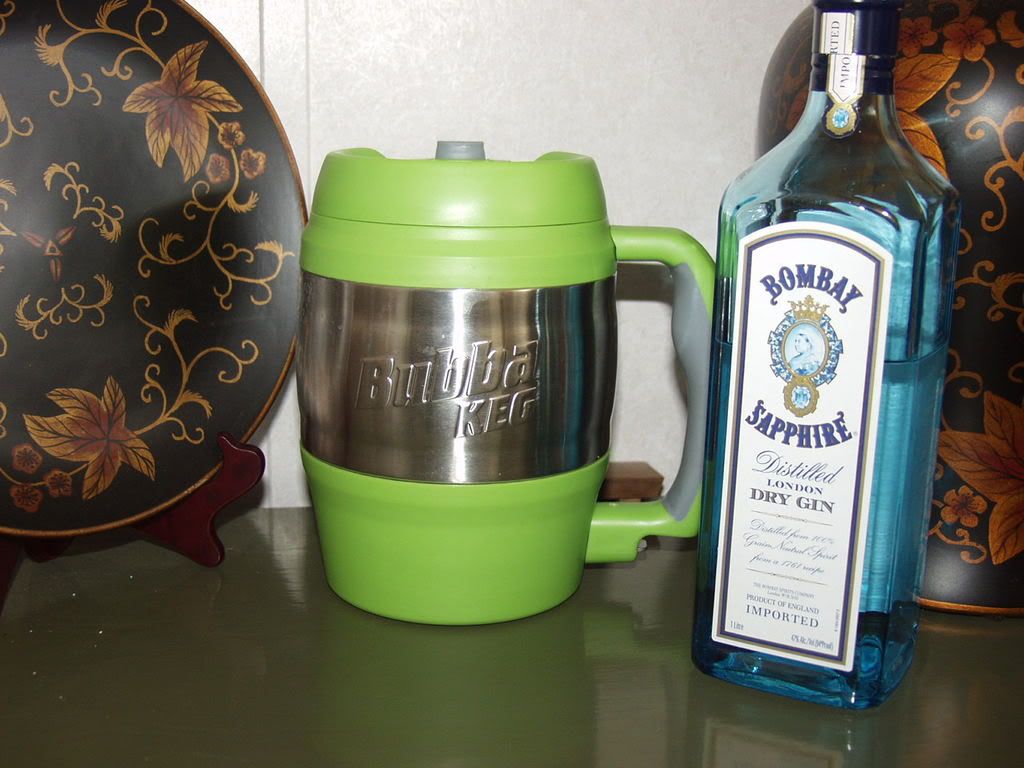 LC had the Portuguese Shiraz....Go figure :woohoo: :woohoo: :woohoo:
SEE YOU IN FLORIDA, March 14th and 15th 2014
http://www.sunshinestateeggfest.com
You must master temp, smoke, and time to achive moisture, taste, and texture! Visit www.bubbatim.com for BRISKET HELP