I just received another masterpiece from our good friend (trumpets please) the Lawn Ranger!! If anyone is looking for a terrific gift idea or just want to dress up that egg of yours so that it is ready for the Oscar parties you have to get one.
Here is my new dress accessory for my new large egg.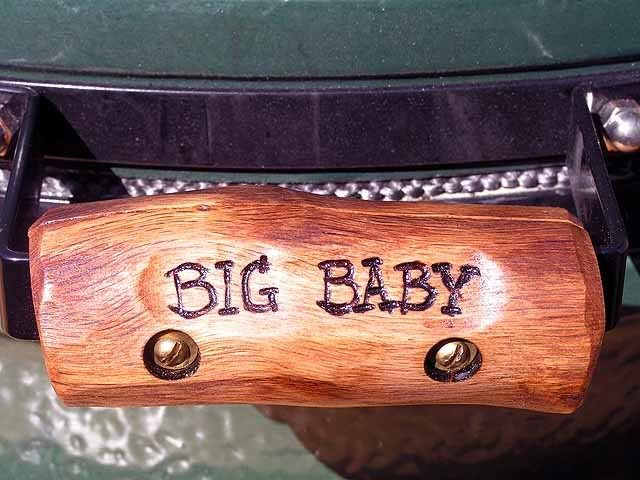 Along with my original large handle and my small's handle.
Large BGE handle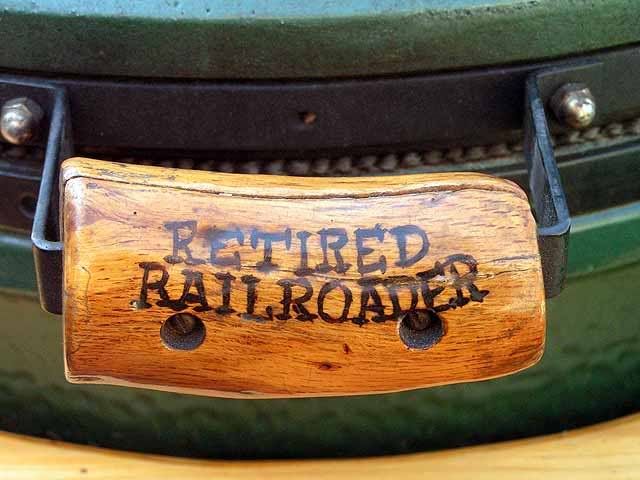 Small BGE handle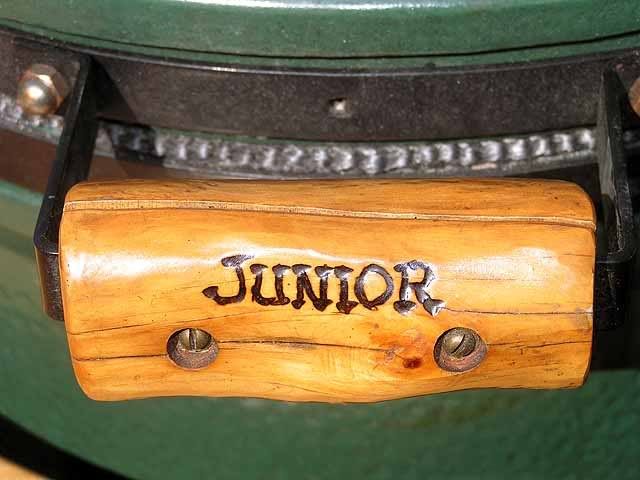 Naturally the original handles speak for themselves as far as the naming goes but the newest one needs some explaining. My wife always calls me a "Big Baby" when I get a new toy and when this newest egg addition came that was all she called me (along with a few other choice words). So when I ordered my new handle and I had to come up with a name naturally I had to call my newest egg "Big Baby". Peace.
Lawn ranger web site:
http://www.lawnrangerbbq.com/
Everyday is Saturday and tomorrow is always Sunday.