I used to hunt deer....and the only thing I miss is not having the meat. Fortunately, my neighbor (who is a typical egg mooch) does keep me supplied with venison.
His processor put together some chopped burgers wrapped in bacon this time around.
Laced them up with a nice covering of Cow Lick and Raising the Steaks.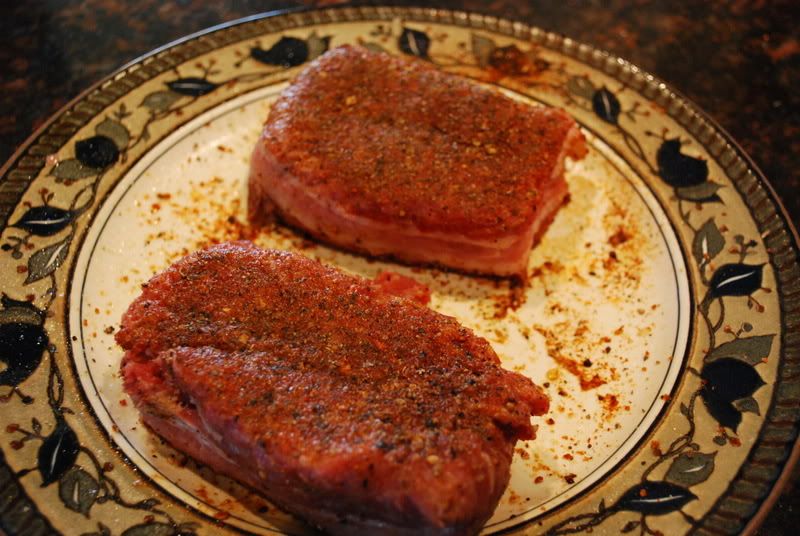 On to a 450 degree egg for a quick sear on each side, then dropped it down to 375 for the remainder...til 140 internal. Served up with a little Fischer & Weiser Grilling Sauce and some Sweet Potato fries. Tasty, but think I'll pull a little earlier next time.