Things are almost done this morning.
Tile is down and the cabinet is in. Now just waiting for the plumber to finish hooking up the sink.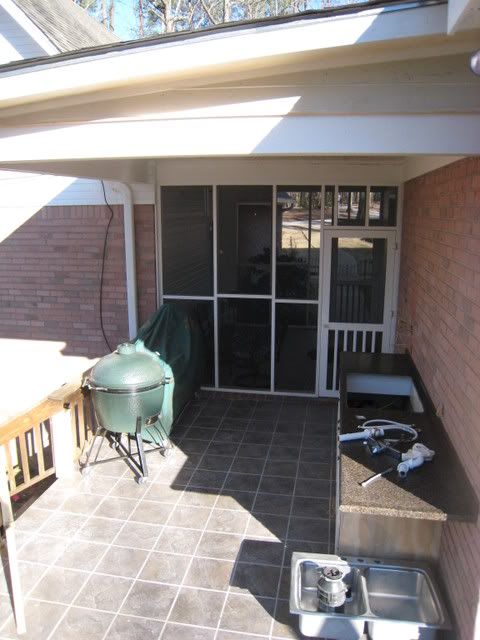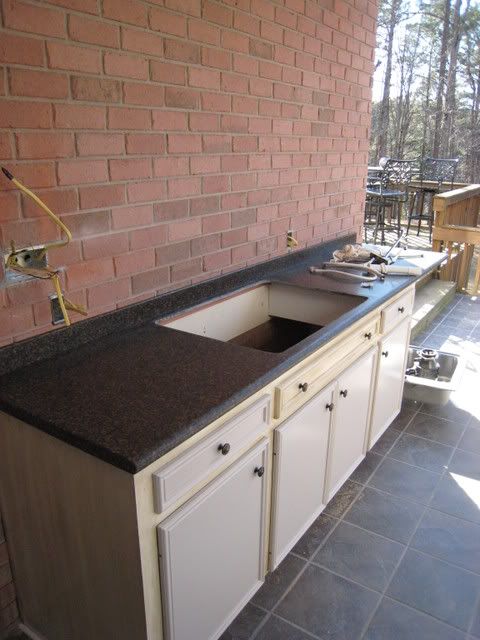 The cabinet, counter top, sink, and disposal are all recycled from inside the house. The cabinet originally held a cooktop but I took the countertop from the section that held the sink and used it since it was longer. The right hand end has a square tube frame under it to provide support. The space underneath will double as storage for my ash bucket or trash can as well as give me a place to put a stool to sit on as I am doing some prep work. I have some more wall cabinets that I may go back and hang later on if I see I need more storage but for now they are staying in the garage.
Ceiling is insulated and covered in plywood now and all the wiring pulled through. I have a ceiling fan with light that will go in the middle and then two sets of track lights that will go on the two ends .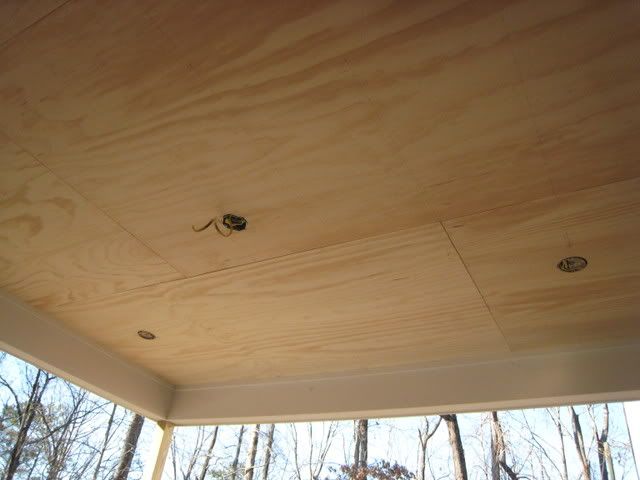 Now the eggs just need to be fired up...they are looking a bit lonely.