Needed to get a quick cook in before the 12 inches of snow that is on the way! I'm constantly inspired by all the creative "stuffs" that I see here, so I thought I would experiment a little. Started with some roasted red pepper:
Then a couple of thin slices of prosciutto: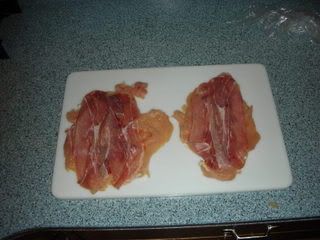 Couple different olives: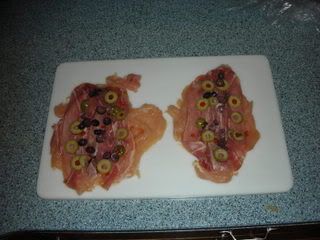 Finally three cheeses: aged white cheddar, swiss, smoked bleu cheese: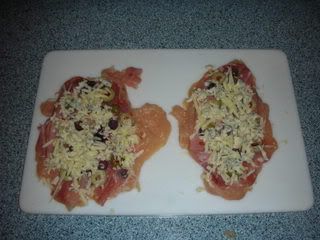 Dusted with a little Penzy's BBQ 3000: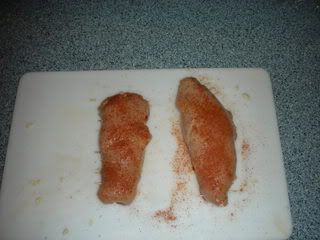 On the Egg at 400 direct (with a jerked breast for tomorrow's lunch):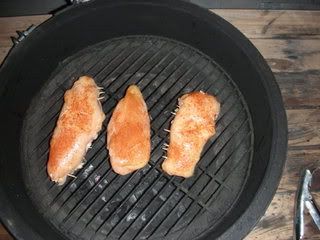 On the plate with a beurre blanc sauce: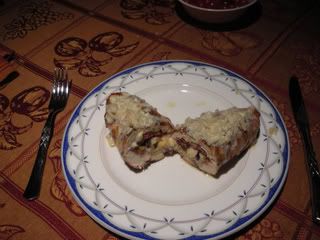 Overall, to quote Alton, Good Eats!
Slick