Morning All:
Since we have a church related event tomorrow evening, I decided to have our Valentine's Day dinner tonight. Stopped at Publix on the way home and was looking for a tri-tip. All they had in the meat cooler were "tri-tip steaks"...they had cut up a whole tri-tip into small steaks (why?). I asked the butcher if he had any whole ones, so he went in back and came out with a package with 3 in it.
I picked what looked like the best one...1.85#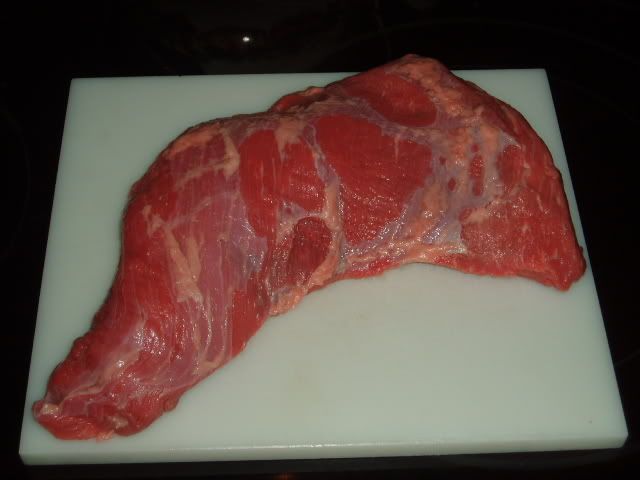 Since I am doing this for Valentine's Day I tried to curl it into the shape of a heart...not perfect, but a nice try...
First it went into a zip-lock, then into the sink in the ODK with water temp about 130 (love that water heater out there)...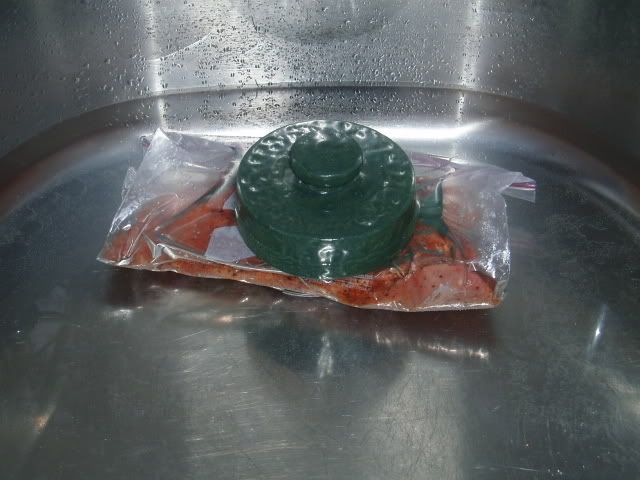 While I had two potatoes going in one of the large Eggs, I fired up the Mini (Olive) to get a little sear on the meat...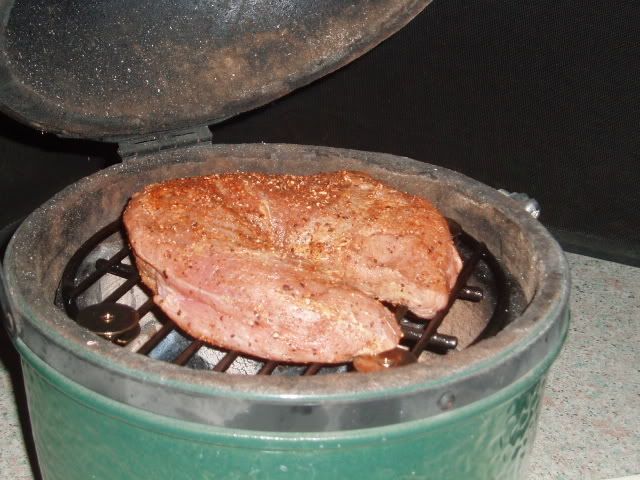 After about 2 minutes per side, I put the platesetter in (yes, still on Olive) and went indirect at about 450 for the rest of the time...about 6 minutes per side total...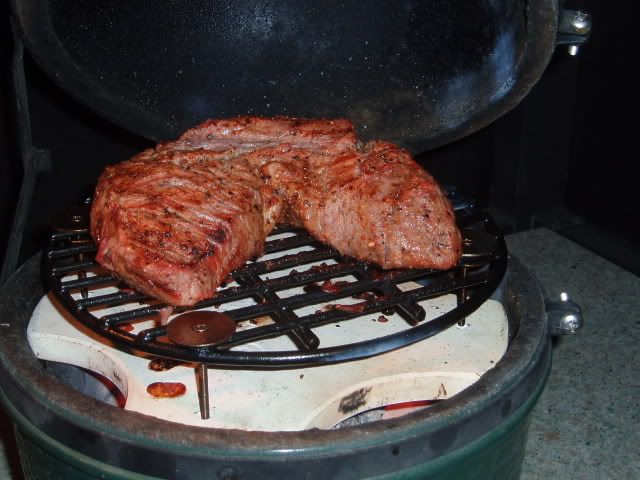 Here we have the complete dinner...tri-tip, baked tators, salad, bread (done on the large with the tators) and vino...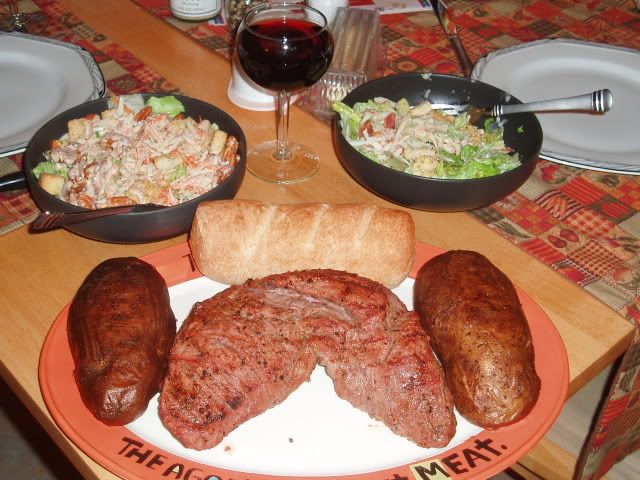 Nice even rare to medium-rare on the piece EggHatter had on her plate...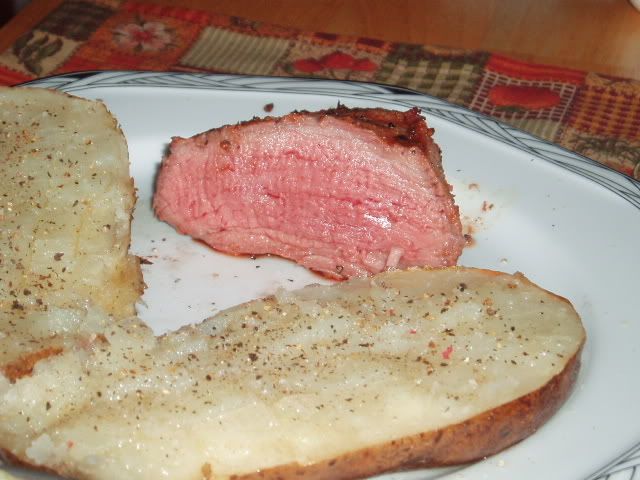 Out of here for a while to finish the bottle of vino and see what else may need to be taken care of
Happy Valentine's Day to everyone!