I pulled out an recipe for pork chops and Sauerkraut that turned out really good.
It is basically onions, apples and sauerkraut cooked together and then layered with the pork chops.
I started out by browning some pancetta and then starting the onions and two, sliced, granny smith apples.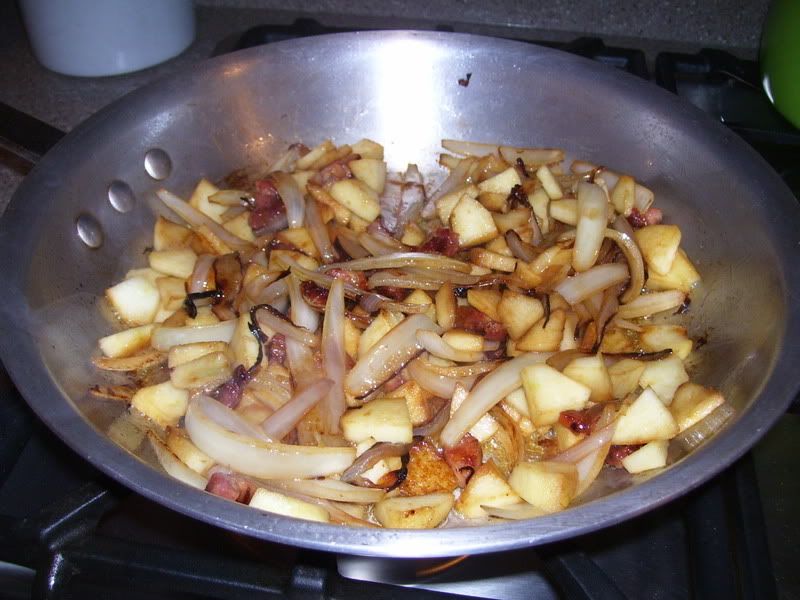 When the apples started to soften, I added the sauerkraut.
When the sauerkraut got hot, I layered the sauerkraut mixture with four nice thick chops that had been seasoned with DP, Tsunami Spin and seared on the grill.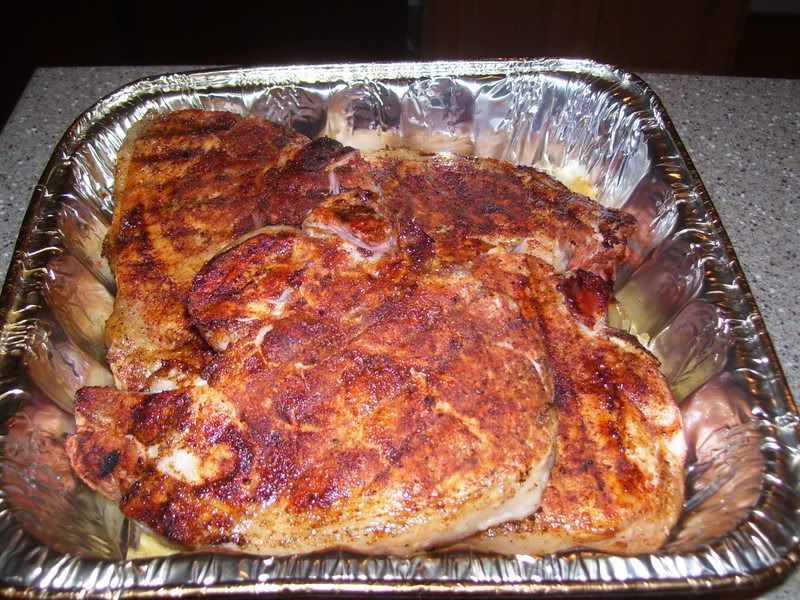 Here it is just as it is ready to go on the grill and then as I pulled it.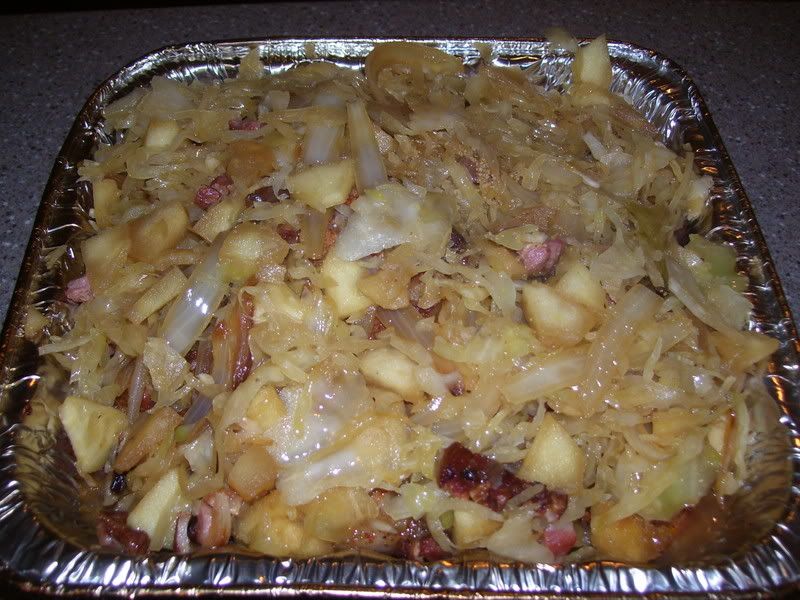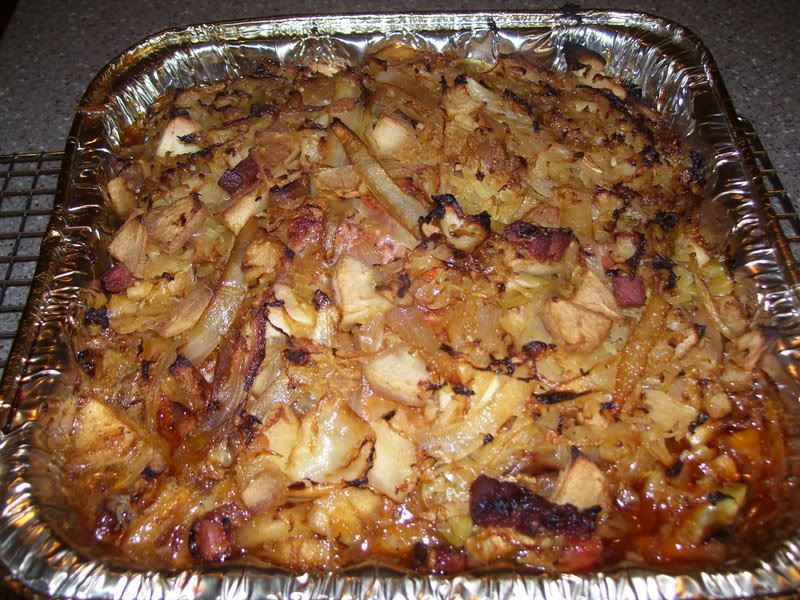 For a side, I sauteed more onions and then added Asian eggplant and potatoes.
Here is the finished product. It was PDG, if I do say so myself.