Not that I was worried about the Guru working, more so interested in and operator test run. So rolled a Pork tenderloin in crushed white, red and black peppercorns (crushed) and a little Dizzy Dust.
I think my favorite thing about the Guru is just not worrying about dome temp fluctuations, but it doesn't hurt not having to go check on things when it's 38 degrees outside (yeah, I know - not cold right - I'm a Texan dangit, it's cold!) This pic is taken from the comfort of my kitchen!!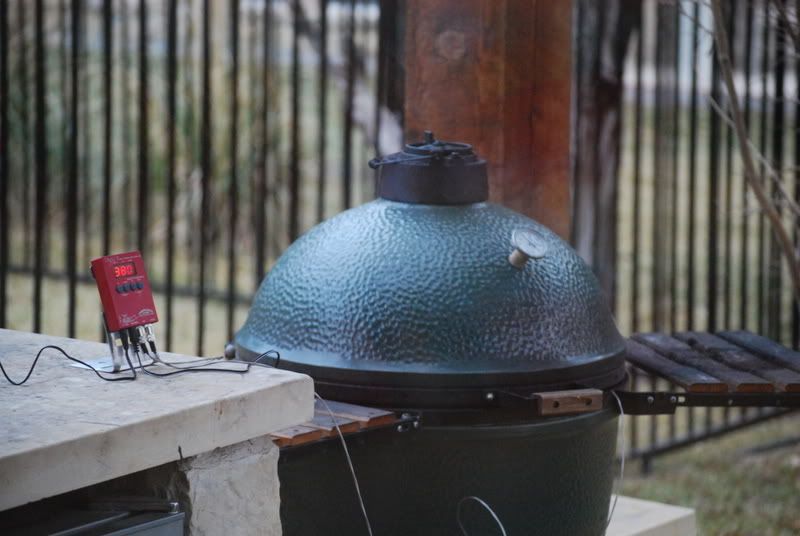 380 degrees, a chunk of apple and 45 mintues later - alarm goes off telling me the tenderloing is at 145 - 10 minutes of rest and sliced to go: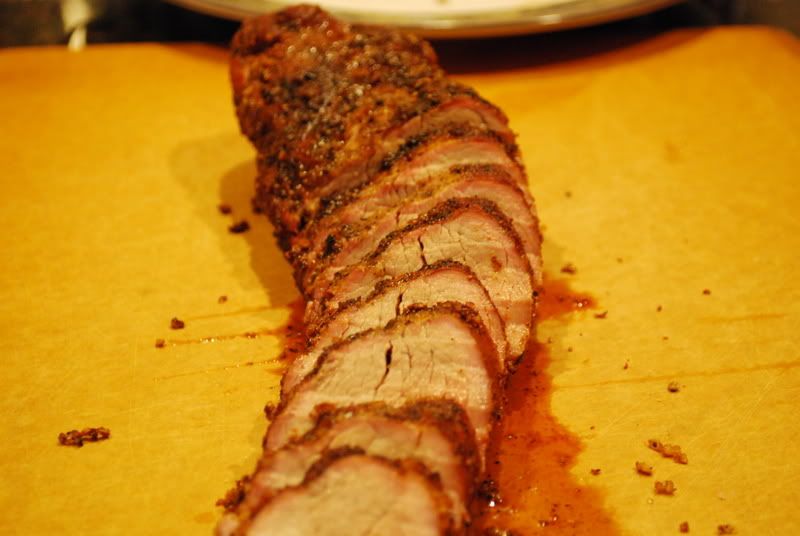 Plated with a little grilled asparagus (EVOO, S&P, garlic) and a little Rustic Italian from the Market.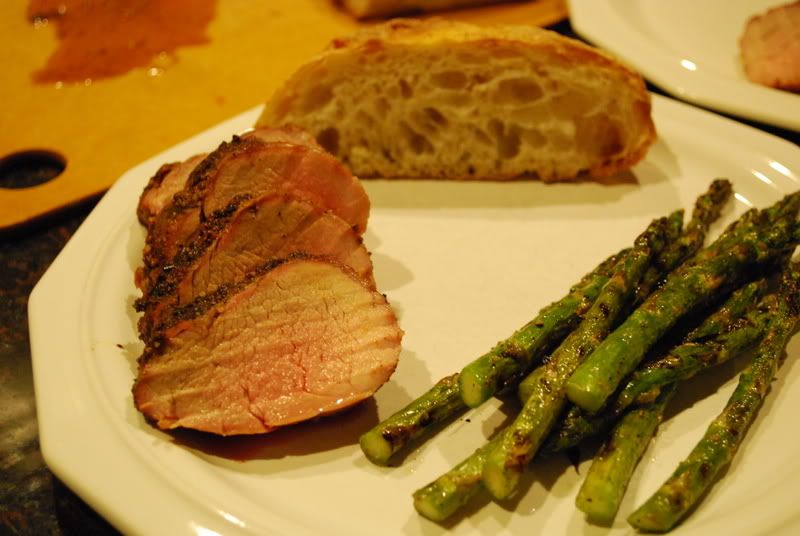 I can't wait to not fret over my next low and slow!!