Morning All:
The past few days I have seen quite a few different ways of prepping ABT's and thought I would add my way (which I haven't seen).
Here is everything ready to start assembling...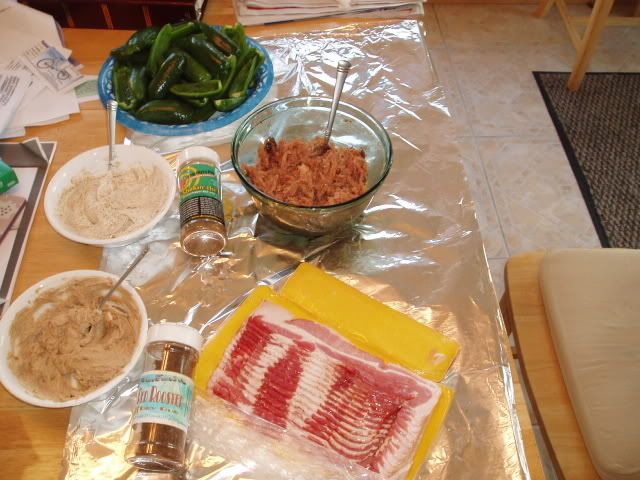 The peppers cleaned and split lengthwise...the meat filling (in this case, pulled pork with my BBQ sauce), cream cheese (I mix in a few tablespoons of a rub with the cream cheese, tonight one was DP Shaking the Tree and the other was Ken Stone's Red Rooster) and the bacon.
I seem to do mine different than what I have seen most people talk about...I first put in a batch of the meat...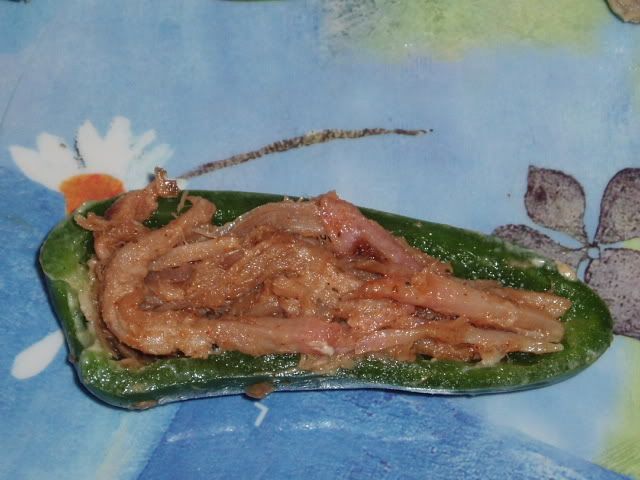 then cover the meat with the spiced cream cheese...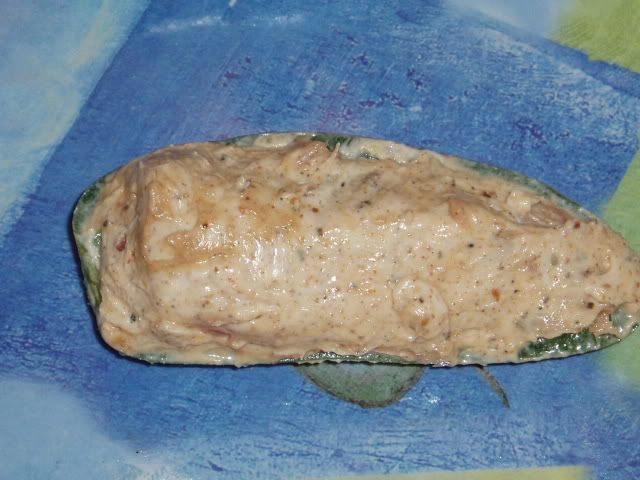 then of course wrap in bacon (I like bacon too much, such that for me the pepper is just something to hold the bacon :laugh: )...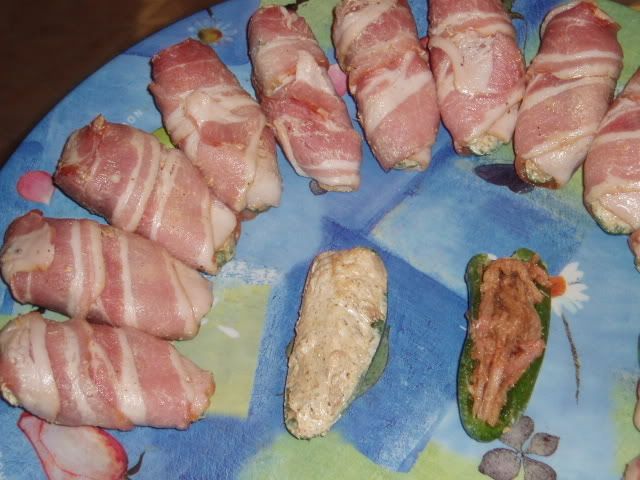 I don't add any rub to the outside since it is in the cream cheese (nothing against yours Egret, but I like to have the rub enhance the ABT not dominate it).
They are then usually done indirect at about 325 to 350 until the bacon is done (did I mention somewhere that I love cherry for smoke
)
So that's my story and I'm sticking to it
Have a GREAT day!
Jay
Brandon, FL