Made a couple pies last night, thought I'd share my technique. First combine 2 cups of high gluten flour or bread flour with 1/2 t salt, 4 t sugar, 1 t instant yeast, 1 t olive oil, and 3/4 cup of warm water. Knead in a stand mixer on low speed for 15 minutes.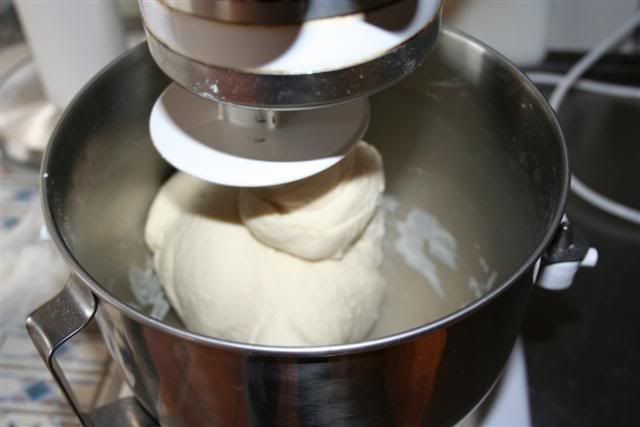 Spray some Pam in a ziplock and shape the dough into a ball and put into the bag. Fold the bag so the dough is sitting on the zipper and let rise for about an hour until doubled in size.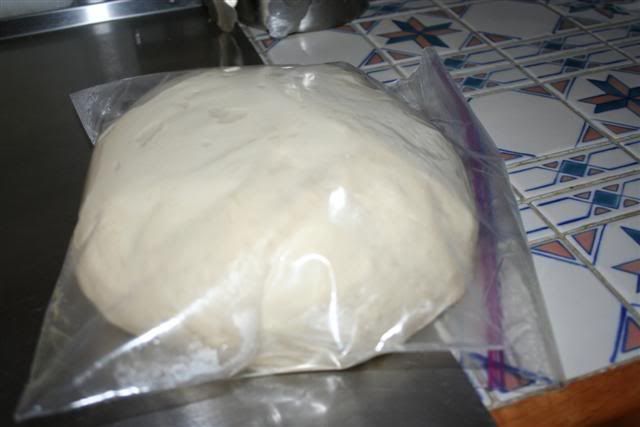 Punch the dough down and put it into the fridge for at least 6 hours, over night is even better. Saute some onion and garlic until soft and deglaze with white wine, then add chile flakes, dried oregano, salt, pepper, and canned tomato sauce. Simmer uncovered for a couple hours then add some torn fresh basil leaves.
Grate some whole milk mozzarella, don't skimp with this.
Get your Egg stable at 500 degrees. Roll the dough out to the size you want, I use the Air Bake pans from Target instead of a stone.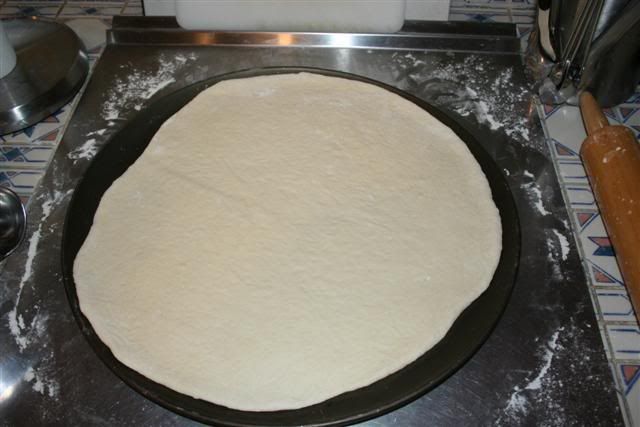 Add sauce and cheese as well as any toppings. This is the setup I use, plate setter legs up, main grid, and extended grid. Pie cooked for 15 minutes, rotating 180 degrees at 8 minutes.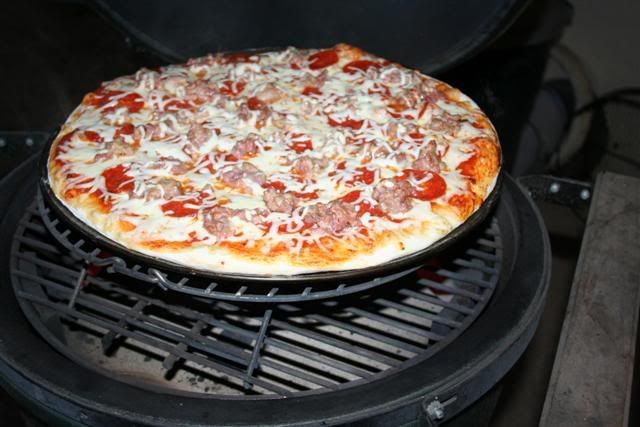 Then enjoy! -RP