Poured rain all day but at least it was warm. Did a quick cook. Got all the ingrediants togeather first.
Broke off the thick stalkie ends of the asparagas and coated them with EVOO, sea salt, cracked pepper, and garlic pepper.
Wrapped with pepper bacon and tooth picked four stalks in X shape threw the bacon. Then I made up some wings. DP's Venom, Tobassaco Chapoli, touch of honey, splach EVOO and a pinch of Death Pepper peprika form bill on mine and brown sugar, little honey, teriyakie and soy sause on the wifes.
Toss'em all on at 275-350 direct raised grill with a chunk of presimmon for bout 45 min. to hr.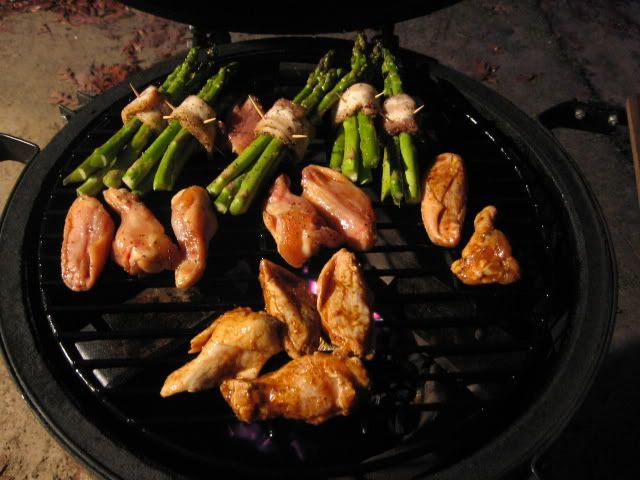 Wife thought the candles would add a little holiday cheer to the cook and of course Jake joined in. He has really been clingy of late. Even in the heated house all he wants is under me or the wifes hair. Spoiled rotten! :laugh: