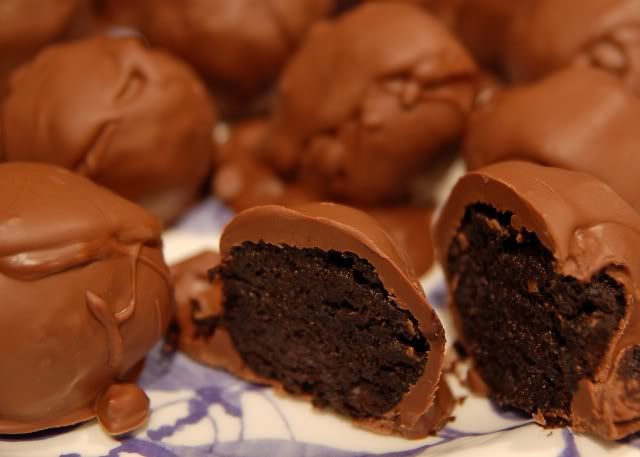 Tonight my brother-in-law taught me this ridiculously simple recipe to make "oreo balls." Sounds strange, but they are delicious. Here's what you do:
1) Crush one package of oreos in a mixing bowl.
2) Stir in one package (8 oz) of cream cheese until you get a "mud" consistency.
3) Roll into balls about an inch in diameter.
4) Chill in freezer for 15 minutes or so.
5) Melt one package of chocolate "bark" or your favorite dipping chocolate in a saucepan.
6) Dip the balls in the chocolate to coat, let cool for 10 minutes, and enjoy.
Super easy. No cooking required. Delicious.
Cheers!
TRex