Down here in Augusta with the fam, did a 20 pounder on the Egg with pops. Brined overnight then roasted at 350 for 5 hours. Breast at 160 and thigh at 180, thanks to the Max's icy breast method. Should have tented the breasts earlier, but oh well.
Didn't get many pictures, dad was eager to carve.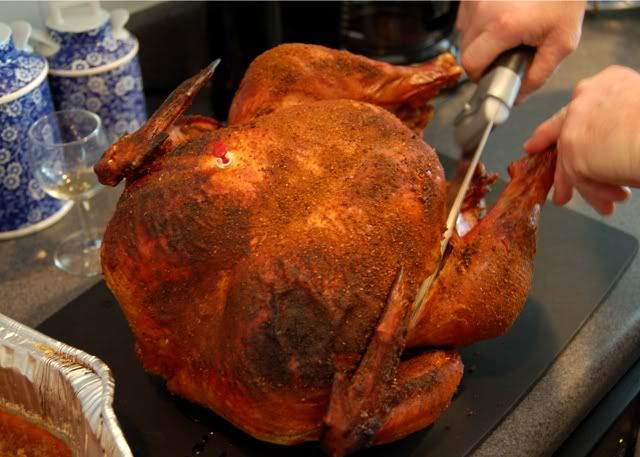 And here's some good news - Jan 1 I will be moving into a small house, which means the Eggs will be coming out to play once again. Now THAT is something I am thankful for this year.
Blessings to you all.
TRex